Jat bodies on Friday, July 3, threatened to seal Haryana border along Delhi and cut off all supplies to the national capital if the Union government fails to implement reservation for the community before September 28.
"A meeting has been called at Jat Dharamshala in Kurukshetra on July 12 to intensify their movement for inclusion in Other Backward Classes (OBC) quota," said Nafe Singh Nain, chief of Sarv Jat Khap Panchayat, at Narvana, in Jind district of Haryana.
Sube Singh Samain, spokesperson of the Khap body said, "The Centre has been warned earlier also that if they don't implement quota for Jats, the whole community would start a protest under the band of Sarv Jat Khap Panchayat."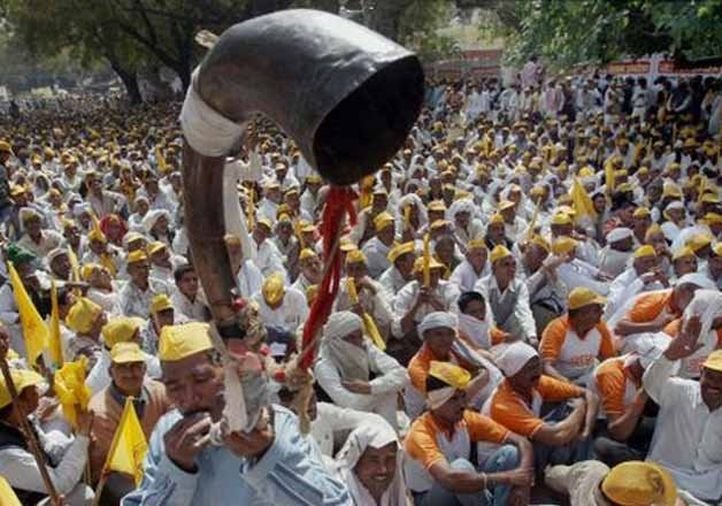 "Jats in Uttar Pradesh and other states would also start their own protest," he said.
The Khap body also decided to support the protesting guest teachers, who were sacked last month following the orders of Punjab and Haryana High Court.
Delegation of protesting guest teachers met the Khap leaders and asked their support.
Block chief of protesting guest teachers' Azad Singh alleged that the BJP government in the state has backtracked on its promise of making the position of guest teachers permanent.
He also threatened to go for religious conversion or self-immolation if the government fails to comply to the demand.