Jawaharlal Nehru was the first Prime Minister of India and a key figure in the Indian freedom struggle well known around the world. While most of the information about such personalities is available on the internet in this day and age, it is also possible that this information can be distorted.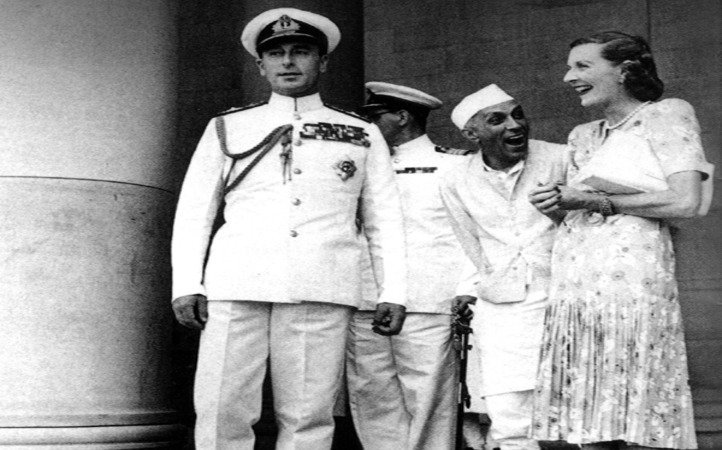 Wikipedia has always been an (almost) credible source of information on world events and leaders, but a malicious attempt was made to alter the facts in the site itself. The most shocking part is that this vindictive deed was accomplished from an IP address belonging to the Indian government. The edits, which seemed like a poor joke, were made on Jawaharlal Nehru and Motilal Nehru's Wikipedia pages. The edits were reported by Twitter handle @AnonGoIWPEdits, which tracks all anonymous edits of Wikipedia from a range of Indian government IP addresses.
Information such as Nehru's grandfather Gangadhar being born a Muslim named Ghiasuddin Ghazi who changed his name to escape the British was added in the leader's personal data. If one is to believe these edits, Nehru was born in a brothel in Allahabad. Moreover scandalous details of Nehru's affair with Edwina Mountbatten were also planted in the article.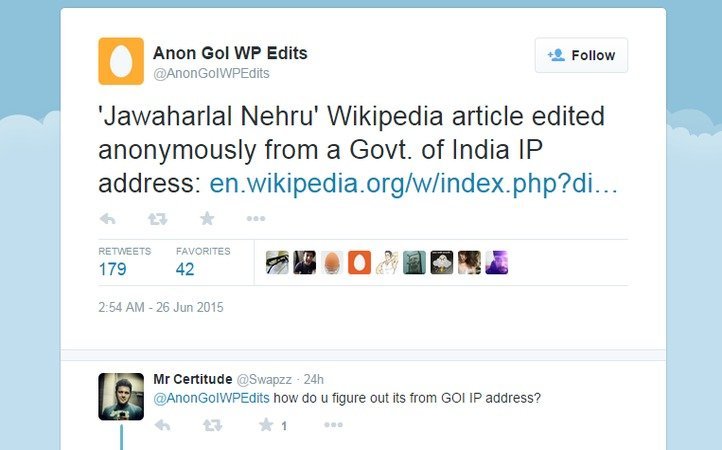 Nehru was described as a person who was more interested in political power and womanizing in the text which seemed to be taken directly from anti- Nehru propaganda material which often finds its way to the bhakt vocabulary often used in Facebook battles. The information added about Nehru has no authenticity to it similar to the earlier internet fiasco when Narendra Modi popped up as a top criminal on google.
These outrageous changes were made from an IP address which belonged to the government of India. The policy director at Centre for Internet said that the information available clearly showed that it was an IP address provided by the National Informatics Centre (NIC). The information which was clearly seen as malicious and inauthentic was removed by Wikipedia's editors but the edits can be found on their revision history page .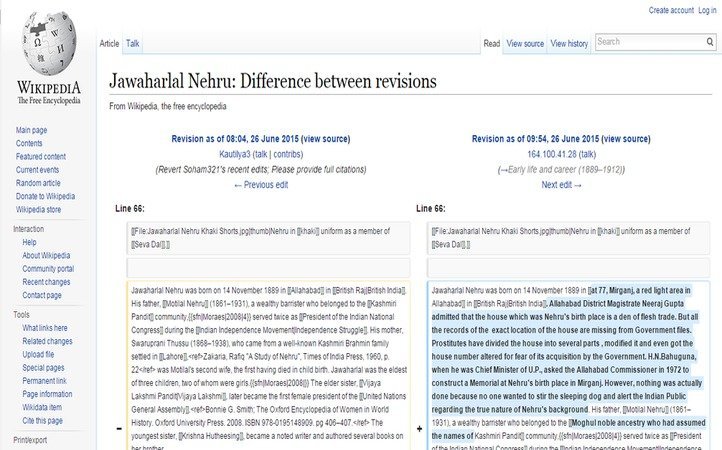 The Congress party has expressed outrage at the incident and asked the Prime Minister to come clean on the issue and explain how the information was altered through a government IP address.
Meanwhile Subramanian Swamy seems to have serious competition from within government quarters.