The BSF jawan, who through his videos alleged that soldiers deployed on the border were served bad food, has reportedly been transferred from the BSF camp to the paramilitary force's and has been assigned as a plumber, reports India Today.
The report adds that Tej Bahadur Yadav was pressurized by his seniors to take down the videos. However, Yadav maintained that even if he lost his job due to this, he would continue to fight and would keep the videos up.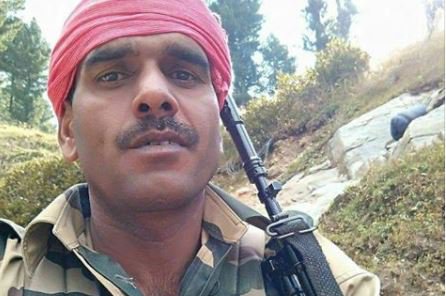 In at least three different videos clocking over 4-minutes shared on Facebook, Yadav also goes on to show the food that is allegedly being served to him. 
The Border Security Force took cognisance of the video and tweeted from its official handle that an inquiry has been ordered. 
 "BSF is highly sensitive to the welfare of tps(troops). Individual aberrations, if any, are enquired into. A senior officer has already rchd (reached) the location," the force tweeted after tagging the video.
However, the BSF later said that the jawan was a  habitually absent from duty without permission, was an alcoholic, had misbehaved in the past and used force against superior officers.
"BSF constable who has uploaded his selfie declarations on his Facebook page is posted in a battalion deployed on LoC. In comparison to International Border deployment, serving conditions are harsh as weather and counterpart both poses difficult challenges," the paramilitary force's spokesperson said in a statement.
Meanwhile, an Inspector General of the BSF, DK Upadhyay, said that while the matter will be probed, there have been no such complaints in the past.
He added that the force wanted to court-martial Yadav in 2010, but considering his family condition, he wasn't dismissed.
On the other hand, MDS Mann, DIG in the BSF, maintained that Yadav had a record of 4 bad entries in the 20 years of his service and because of this he wasn't promoted. This could be the source of his frustration, Mann claimed.
(With inputs from PTI)