Tribal guerrillas firing rocket-propelled grenades and detonating improvised explosive devices killed 20 soldiers on Thursday in the mountainous Manipur state, an army spokesman said.
Manipur, with a population of 2.5 million, has struggled for years with an armed insurgency in which several tribal militant groups are active. It was not immediately clear which group carried out Thursday's ambush.
Another 11 soldiers were wounded in the most deadly attack in the region in recent years, which targeted a troop convoy heading for Imphal, the capital of the state bordering Myanmar.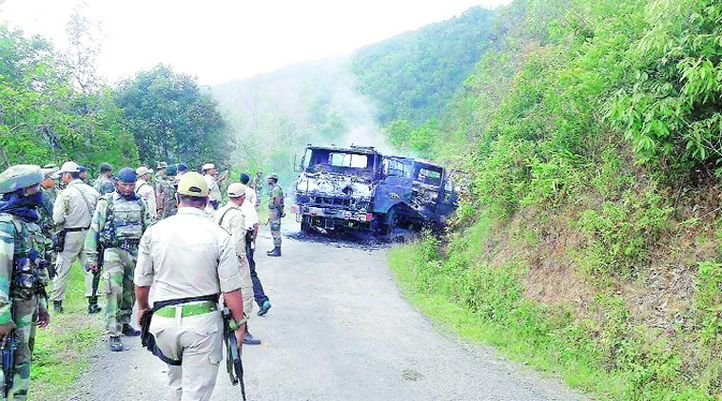 Prime Minister Narendra Modi condemned the attacks in a Twitter post on late on Thursday saying: "Today's mindless attack in Manipur is very distressing. I bow to each and every soldier who has sacrificed his life for the Nation."
The newly-floated common platform of United Liberation Front of Western South East Asia — which includes NSCN(K), Ulfa(I), Kamatapur Liberation Organization and NDFB(Songbijit) — claimed responsibility for the attack. Ulfa(I) leader Paresh Baruah called up some local television channels to claim that NSCN(K) chief and front chairman S S Khaplang had ordered the hit, a Times of India report said.
Manipur has been under the Armed Forces Special Powers act since 1958 when the insurgency began. The state has been volatile ever since with allegations of human rights violations against insurgents as well as the army.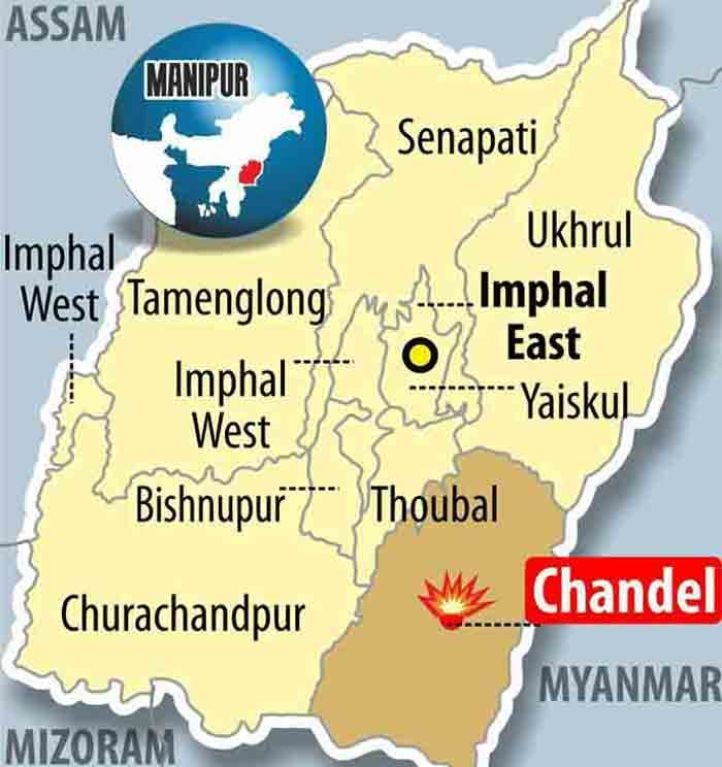 The attack came a day after Chandel district was shut down following the alleged killing of a woman by troops of the Assam rifles.
It was around 8.15 am on Thursday that a convoy of 6 Dogra Regiment was ambushed near Paraolong village in southeast Manipur, near the Myanmar border. IED blasts first ripped apart Army trucks before rocket-propelled grenades and heavy automatic fire from a hillock felled the soldiers, the TOI report added.
One junior commissioned officer and 19 soldiers were killed on the spot while over a dozen others were later airlifted to a military hospital after a major operation was mounted to sanitize the ambush site and undertake combing missions. The Army battalion had probably let down its guard since it was in the process of being de-inducted from the Moltuk Valley after completing its tenure there.
With the government ordering an "all-out offensive" against the militant outfits, violence is likely to escalate in the region.