Tamil Nadu Chief Minister J Jayalalithaa, said to be critical after suffering a cardiac arrest, on Monday continued to remain under close watch of an expert team of doctors at the Apollo Hospitals where she has been undergoing treatment for more than two months.
 Doctors were closely monitoring the condition of Jayalalithaa and trying their "very best", the hospital said early on Monday, hours after she suffered the cardiac arrest. 68-year-old Jayalalithaa has been put on extracorporeal membrane oxygenation (ECMO), a heart assist device, and was under the watch of experts, including cardiologists. A large number of AIADMK cadres, including women, anxiously stayed put outside the hospital, which has been covered in a thick blanket of security.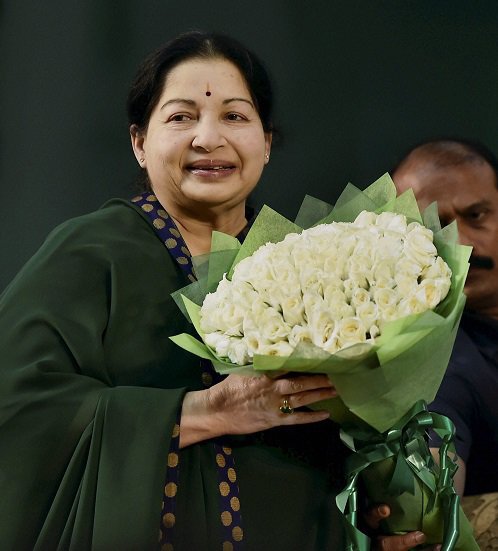 Worried party supporters continued to pray for her recovery. State DGP T K Rajendran on Sunday asked all police personnel to remain on duty from Monday "until further orders". "They should report in full uniform with their vehicles for law and order bandobust duty until further orders," he said. 
Announcing the sudden deterioration in health, a statement by Chief Operating Officer and head of transformation of Apollo Hospitals Dr Subbaiah Viswanathan last night said, "she is being treated and monitored by a team of experts, including cardiologists, pulmonologist and critical care specialists." Following the development, Tamil Nadu Governor Ch Vidyasagar Rao, who is also the Governor of Maharashtra, airdashed to the city from Mumbai and visited Apollo Hospitals last night. 
Union Minister Pon Radhakrishnan, who arrived at the airport here this morning, said all BJP leaders, including Prime Minister Narendra Modi, wished for a complete recovery of Jayalalithaa and they were praying for her. He expressed confidence that Jayalalithaa will soon recover and resume official duties. AIADMK Ministers, who stayed put at the hospital since Sunday, left this morning.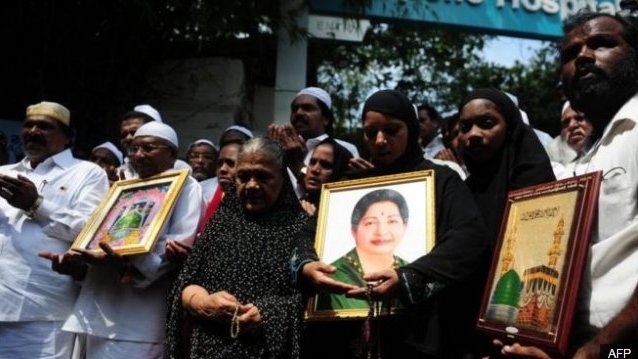 They did not talk to the waiting media persons. Party workers, who had gathered in large numbers outside the hospital after news of her cardiac arrest broke, braved midnight rains and continued to wait outside, praying for the recovery of 'Amma' (mother), as she is fondly called by her supporters. Actor and party supporter, 'Gundu' Kalyanam, said the party workers had faith in the divine power and expressed confidence that Jayalalithaa would recover.
 President Pranab Mukherjee, DMK leader M Karunanidhi, his son and opposition leader K Stalin, Union Ministers, Congress leader Rahul Gandhi, Chief Ministers and a host of leaders have expressed concern over Jayalalithaa's health condition and wished her speedy recovery. Jayalalithaa was admitted to the hospital on September 22 after she complained of fever and dehydration, and later treated for infection and respiratory problem.