Tamil Nadu Governor has invited J Jayalalithaa to form the government at the earliest as O Panneerselvam announced his resignation as Tamil Nadu Chief Minister on Friday, May 22 morning.
AIADMK supremo J Jayalalithaa was unanimously elected its Legislature Party Leader paving way for her return as chief minister of Tamil Nadu for the fourth time.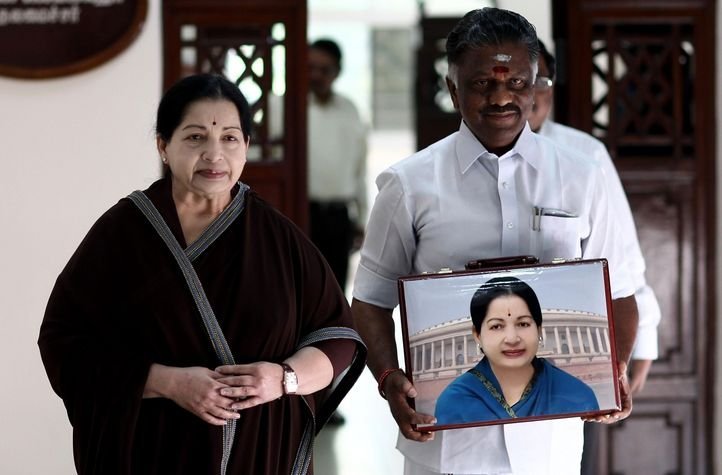 An early morning meeting of party MLAs here elected her unanimously, party sources said. Party Treasurer and Chief Minister O Panneeerselvam forwarded the motion to elect her as legislature party leader which was seconded by Electricity Minister Natham R Vishwanathan, the sources said, adding, it was adopted unanimously.
A beaming Cooperative Minister, Sellur K Raju, when asked if Jayalalithaa had been elected as LPP leader, said, "this is the happiest day of our life."
The 67-year-old leader was disqualified following her conviction in the Rs 66.66 crore disproportionate assets case by a trial court in Bengaluru on September 27. The Karnataka High Court had subsequently acquitted her of the charges on May 11.
Jayalalithaa is later expected to stake claim for forming the government, with the resignation of incumbent Panneerselvam being a mere formality.
The return of Amma doesn't come as a surprise.