V K Sasikala, the close aide of late J Jayalalithaa, was on Thursday appointed as the AIADMK General Secretary, with the top decision making body of the party passing a unanimous resolution to this effect. 
A resolution to this effect was adopted unanimously in the general council meet held. The post fell vacant following the demise of party general secretary and Tamil Nadu Chief Minister Jayalalithaa. 
Party treasurer and Chief Minister O Panneerselvam said, "In tune with party rules, honourable Chinnamma is appointed AIADMK General Secretary and a resolution to this effect has been adopted unanimously by the general council."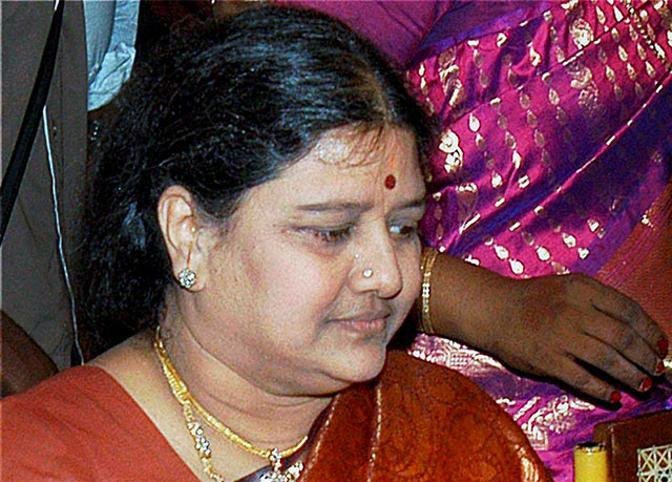 Speaking to reporters flanked by senior leaders Lok Sabha Deputy Speaker M Thambidurai and State Minister Edappadi Palanisamy, he said they were going to meet "Chinamma" to "apprise her of the party decision and to seek her concurrence," for the party decision. 
Significantly, the resolution that was adopted says "This general council adopts this resolution appointing Chinnamma VK Sasikala as the party general secretary till such time she is (formally) elected to that post in tune with party rule 20, clause 2." 
In total, there were 14 resolutions which were passed by the party.
14 resolutions passed in AIADMK gen body meet;resolution demanding Jayalalithaa's birthday be celebrated as 'Nat'l Farmers Day' also adopted

— ANI (@ANI_news) December 29, 2016
Resolution to confer former TN CM Jayalalithaa with Magsaysay Award and Nobel prize for World Peace also passed in party general body meet.

— ANI (@ANI_news) December 29, 2016
Hailing Sasikala's contribution to the growth of the party, the resolution also says it "unanimously gives her all the powers bestowed on the position of general secretary (by the party rules) to administer the party." 
The resolution was moved by party presidium chairman E Madusudanan and Chief Minister O Panneersevlam and Edapadi Palanisamy. The resolution makes it clear that Sasikala will be formally elected as party General Secretary at a later date in keeping with the stipulations of the party constitution. 
Till such time she is elected, the party has appointed her to the post giving her all powers of that post. In the general council meeting held in December last year, late J Jayalalithaa had participated wherein she was authorised to take poll related decisions for the 2016 Assembly polls. In June this year, the executive committee meeting was the last party meet that Jayalalithaa had attended.