In a shocking case, an impoverished tribal woman from Jharkhand, Aano Devi, sold her three-day-old son for Rs 2,000 on July 10. 
What's even more shocking is that the woman traded her child in order to buy two goats for sacrifice. 
According to Birhor tribe rules, any family who has been blessed with a newborn must sacrifice two goats in order to appease the forest gods, reported Hindustan Times.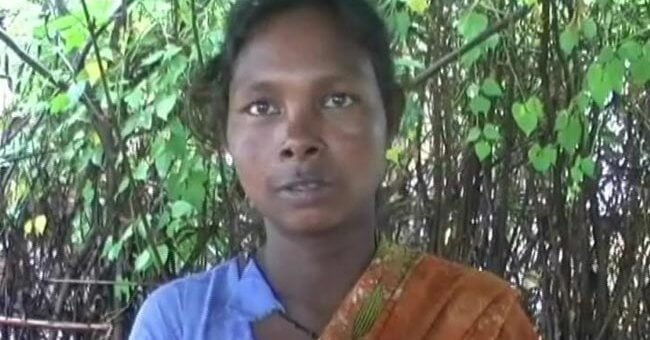 Aano Devi sold her child to Kedar Sahu, a Chatra-based businessman.
According to villagers, she had been hounded by village elements who demanded two white male goats for a sacrifice and a community meal, failing which she would be branded an atheist.
But that was not the only reason why she took the extreme step. After her husband's death six-months ago, she had been selling neem twigs to feed herself and four children, and the fifth child became an additional burden. She said that she had sold her son to provide him with "a better life". 
After the news spread, Ramgarh administration retrieved the infant from Sahu's possession and returned him to Devi. The district administration has also begun an inquiry against the Community Health Centre staff following allegations that they played mediator in the alleged deal.
Block development officer Jail Kumar Ram said the administration would help Devi put her child up for adoption, if she was willing. "But, at the same time, we will provide her with all social welfare benefits needed to feed her children and secure their future," he said.
(Feature Image is of Aano Devi with her child. Source: Twitter/HT)