Jitendra Singh Gurjar's wife thinks he is mad, which is a natural assumption that comes associated with the kind of dedication he has shown towards the families of slain martyrs over the years.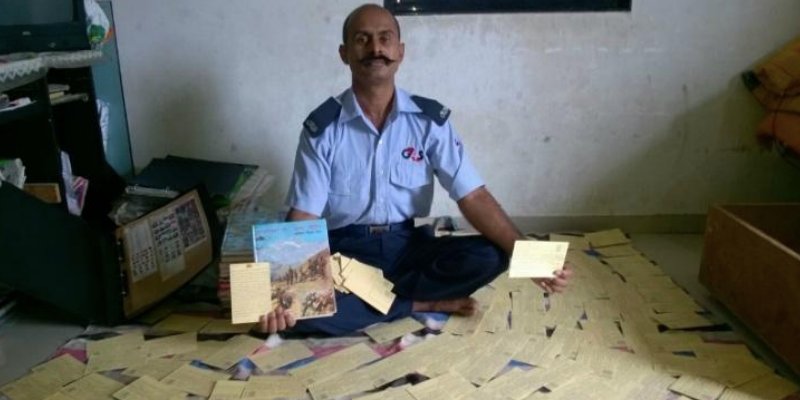 As per a report from Times of India, Jitendra couldn't become a sipahi like his father because he fell a centimeter short in the physical qualification round and so he decided that he will serve the people who serve the country – in the most unconventional manner.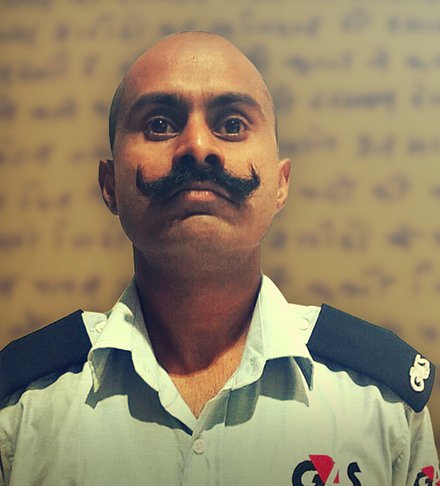 He has been writing letters to the families of martyred soldiers for over 20 years, while also maintaining a database of their names and pictures at his home in MP which he now calls – Shaheed Sangrahalay.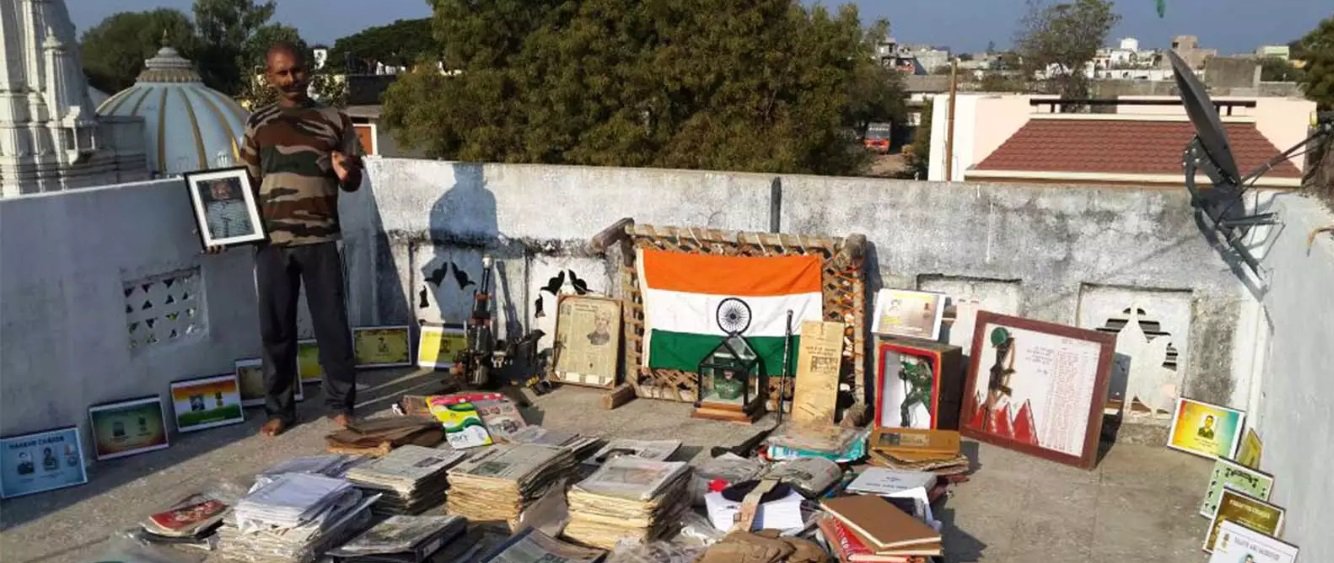 His house has around 900 kgs of paper cuttings, that have information on 41,000 Indian soldiers martyred on the field since World War I in 1914.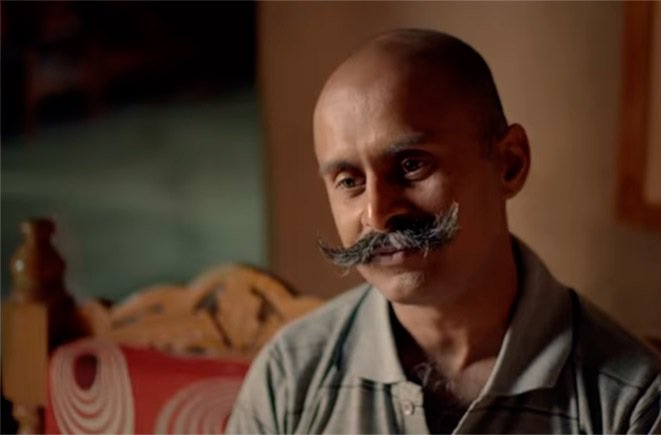 His database has now become so famous that the families reach out to him for pictures or information on their martyred relatives. 
Any martyr family calling for information, I ask them to call me back during Diwali when I'm home in Vikramgarh for 15 days. I get 30 to 50 calls in a day. Rest of my time is spent cutting, pasting and organising my sangrahalaya with new material collected over the year.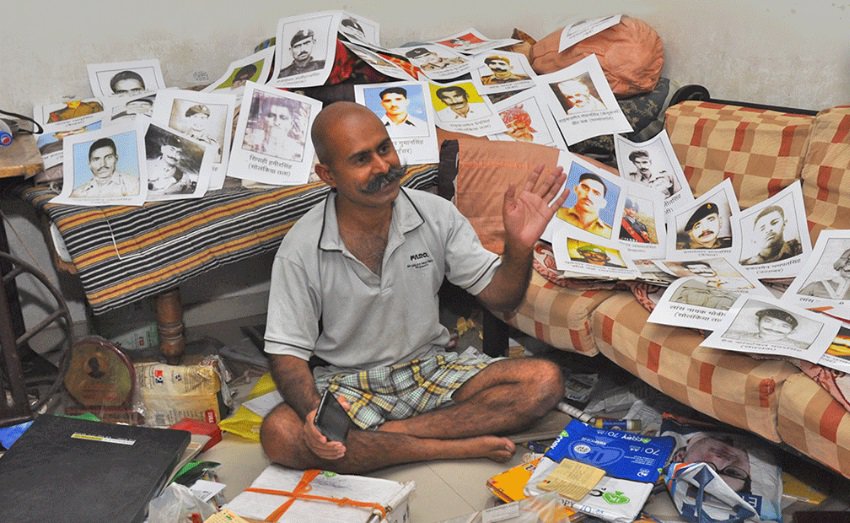 Jitendra started this exercise when he was just 19 years old and 14 jawans from his neighbourhood lost their lives in the Kargil War of 1999. He read a letter from one of these soldiers, that said, "Father I'm doing fine. How are you? Write to me".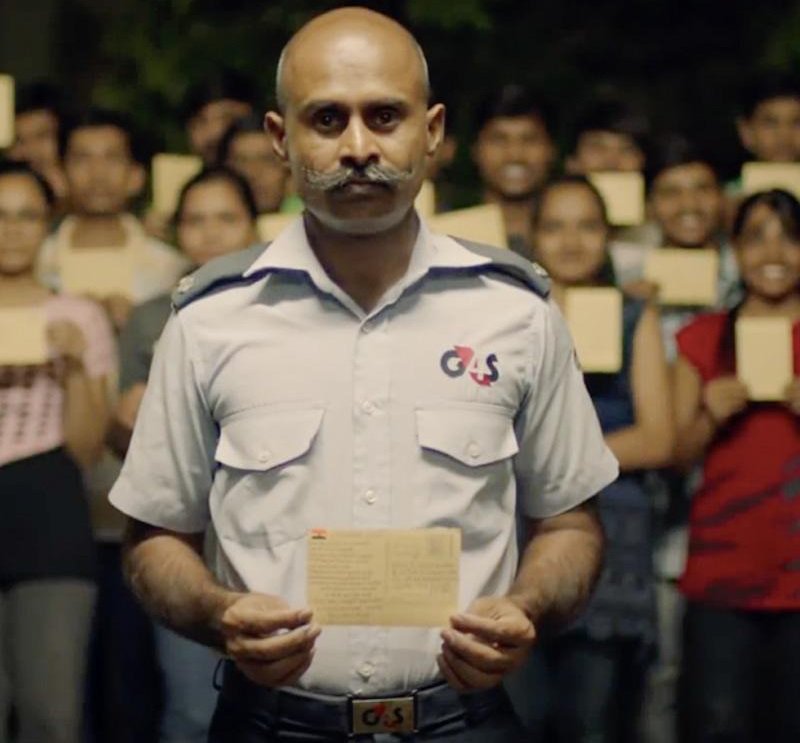 Since then, Jitendra made it a point to write to the families of soldiers and has sent out over 4500 letters ever since. 
He also adds that sometimes the families think he is part of the army: 
Sometimes they wonder if I was in the war or in the forces. I tell them I am an ordinary man who respects their sacrifice for the country.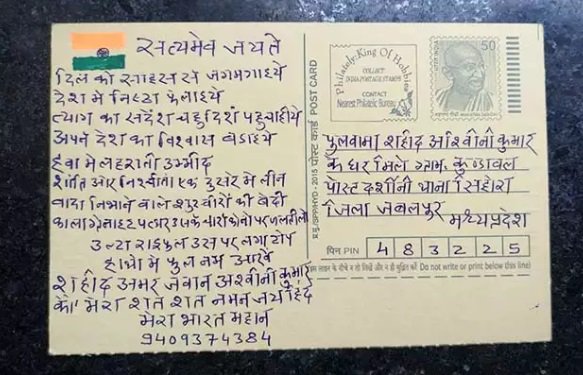 His dream of becoming a soldier might not have been fulfilled but he is putting a smile on the faces of soldiers' families, and that's as noble a deed as any.