Jitu Rai finished eighth in the 10m pistol final of the Olympics. Four days later, at around 6.50 pm IST, Twitter was abuzz – with one series to go, he was in 4th place in the 50m qualifying event in which the top eight shooters go through. 
He was going to make it after a slow start was followed by an excellent 2nd, 4th and 5th, in which he scored 94, 95 and 94, that's 283 of his 554 points – 51% of the total. And then, boom.
At 7 pm, the Rio 2016 dream ended. India's top ranked shooter had shot an 88 in the last series – after rain and wind had picked up – and fell eight places to finish 12th. What was to be the sound of metal tinkling turned into the soft churn of a printer spewing out a ticket back to India for Jitu Rai.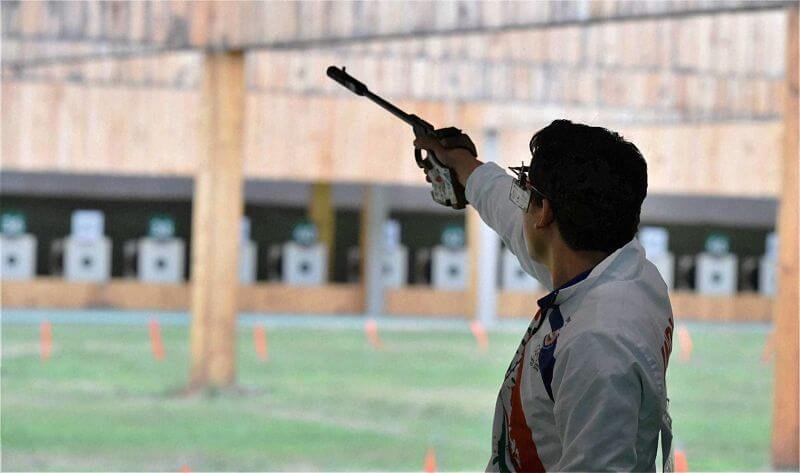 Two days earlier, Abhinav Bindra had finished 4th in his 10m rifle final, missing out on a medal by 0.5 points. On the same day, India's men's hockey team conceded a goal in the last 3 seconds against 2008 and 2012 Olympic champions Germany. 
Fickle. That's what sport is.
"I feel ashamed. I let the country down," he said after the failure to keep his nerve.
For a man who hardly expresses, these are strong words.
——
Shooters are not intimidating. They don't exude the aura of athletes. They're never in shorts or vests, there are no bulging calves and rippling arms. If there are, they're tucked inside nondescript jackets, their real power in the intricate nervous system stocked inside their brains and behind their eyes. 
And they're almost always seen with their trolley bags, dragged behind them. All this makes for one unit: the 'shooter'. Until the gun comes out. That's when you stop seeing the sum of all parts. Instead, you see all the parts in the sum.
In Jitu Rai's case, that gun is a pistol. And the parts of this pistol is what ignited his interest. It also frightened him.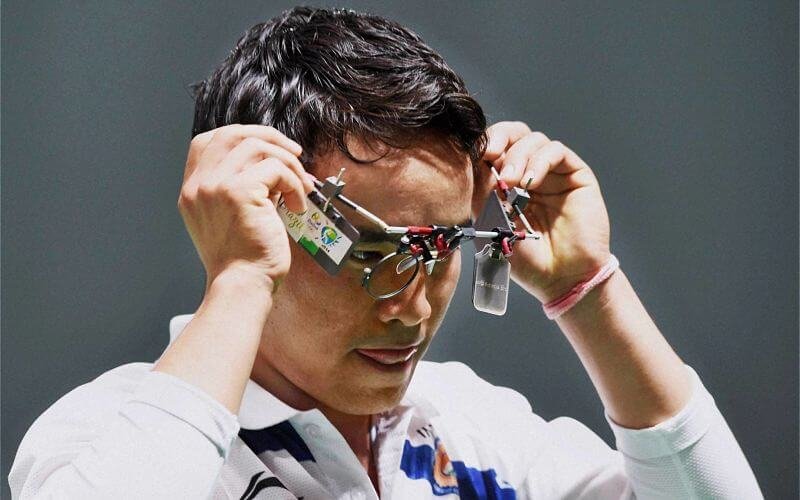 "It made me very curious – the weight, its different parts, to assemble and dismantle it, how the bullet is fired, how it travels. Pehle lagta tha, yeh kya hai yaar (first it seemed, just what is this)…," he told Scoopwhoop when asked how it felt to hold a gun for the first time. 
It's the same with cameras for him: "Is that a D52?" he asked before the interview even began. That discussion with our cameraman lasted for five minutes: prices, lenses, shutter-speed, ISO… all the terms, Jitu knows them.
This interview was not planned. We were told he would be at the range, but not where and when. But there's something about him – he's easy to spot: relaxed walk, short, head up, hair uncombed, strands jutting out of place. In white jacket – always in a white jacket.
To use Delhi jargon, you can get away with calling him a 'chill banda'. It's that same chill that makes him such a menace in shooting circles. The same chill that brought him two golds, three silvers and a bronze at various shooting World Cups; and a gold at the Asian Games in 2014.
It's the same chill that made him a medal hope. The same chill, that will, hopefully, help him bounce back.
—–
Ask Jitu's coach Pavel Smirnov what he thinks of his ward and he uses the word 'diamond'. In an interview to PTI, the Russian said: "I can only talk about Jitu and he's ready. To me Jitu Rai is a diamond. He has the technique and the temperament that's needed at this stage. It's about dealing them with emotion at the final tomorrow," he said.
For Pavel, Jitu was already in the final.
In reality, it wasn't to be true. The only way mere mortals can explain his 88 is a loss of control or the failure to deal with emotion – and in a sport in which medals are decided on millimeters, the minutest of either can lead to 4th dropping to 12th.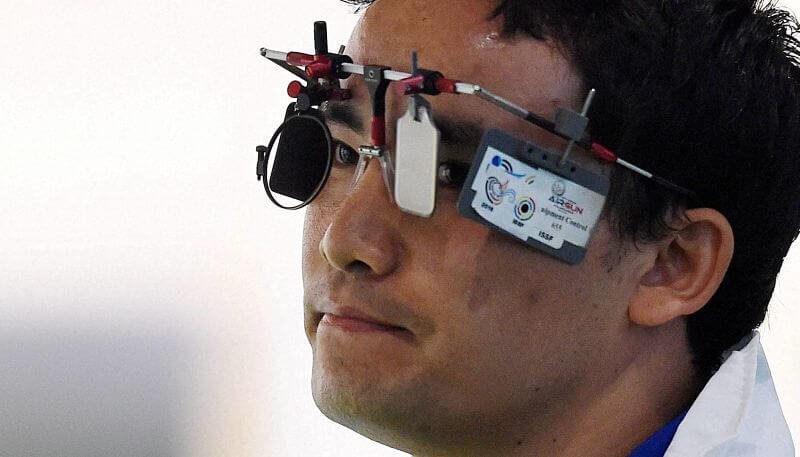 And Jitu, who was shooting at a tiny target from 50 meters away, will know that better than most of us who can't manage to virtually throw a ball of paper in a rubbish can in the popular phone game Paper Toss.
Sport is hard to understand. It's not been a week into the Games but India has seen its Olympic champions, like Gagan Narang, go from top of the pile in qualifying to failing to enter the final. His partner Abhinav Bindra took his 4th place well, but that is a man who has competed in five Olympics. Jitu has, in just one.
As for Jitu Rai, shooting is his only hope. As he told Scoopwhoop in that interview, his sport helps him find himself, know himself. His sport is what has kept him away from the borders, where his army comrades are placed in a unit.
He said his sport has made him what he is – changed his 'kismat'.
Today, his sport turned his back on him. In his first Olympic Games, Jitu Rai found out that sport, can be cruel, as well. He's hurting, and so is India.
But sport also allows one to bounce back. So here's hoping that he returns, stronger than ever.
Because Jitu Rai is a diamond for sure, just a rough one. And for Indian sport, a rough diamond is better than having none.
Feature image source: PTI