Former Jammu and Kashmir Chief Minister Omar Abdullah  termed the resolution on the implementation of the Goods and Services Tax (GST), passed by the state assembly, a sham and said there was absolutely no clarity on constitutional safeguards for the state, Abdullah tweeted:
With absolutely no clarity of what "constitutional safeguards" the BJPDP Govt in J&K has agreed with the centre the sham resolution passes.

— Omar Abdullah (@abdullah_omar) July 5, 2017
Earlier, the Jammu and Kashmir Assembly adopted a resolution for implementing the GST in the state amid protests by the National Conference (NC) and the Congress.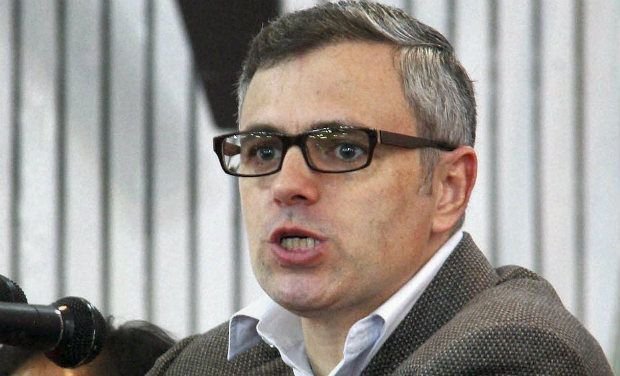 Abdullah, the working president of the NC, said the state government had made up its mind to implement the new tax regime in the state, but was indulging in theatrics. In another tweet, he said,
As expected the Govt reply was full of hyperbole & devoid of substance. The BJPDP Govt had decided to apply GST so why the theatrics?

— Omar Abdullah (@abdullah_omar) July 5, 2017
He equated the resolution with a blank cheque, adding, in yet another tweet
This is what I'd said yesterday & the resolution, bereft of specifics, is exactly the blank cheque that I'd foreseen. https://t.co/PCGblEQJbc

— Omar Abdullah (@abdullah_omar) July 5, 2017
The resolution, moved by state Finance Minister Haseeb Drabu, was adopted through a Presidential order calling on the Centre to safeguard the special status and exclusive taxation powers of the state.
(Feature Image Source: PTI)