In a what appears to be one of the biggest mass 'dismissal' programmes of recent times, the Jammu and Kashmir government sent 'forced' retirement letters to 63 government servants. Special messengers delivered sealed cover letters containing orders of forced retirement to the government officials at their places of posting across the state late on Tuesday evening.
The list of 'highly tainted' government officials was given to the Chief Minister Mufti Mohammad Sayeed by a committee headed by Chief Secretary Muhammad Iqbal Khanday.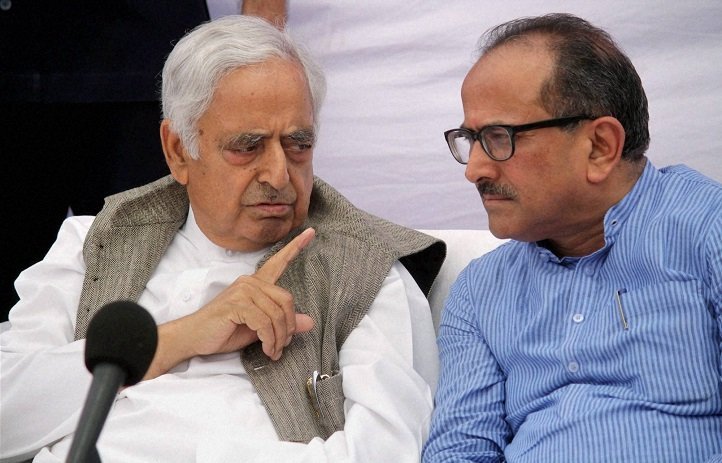 A file photo of Jammu & Kashmir Chief Minister Mufti Mohammad Sayeed and Deputy Chief Minister Nirmal Singh at an event
A senior minister from the Jammu and Kashmir government said , "The process to cleanse the administration was started the day the new government took over on March 1. It is a continuous process which will continue to send across a strong message that civil servants are to serve the people and not to rob them."
The 'retired' officials will, however, be given a three month emolument as a saving grace. Sources say that these officials have pending cases of disproportionate assets against them.
There have been several disciplinary actions by erring government officials in the past. This first of its kind 'initiative' in Jammu and Kashmir has raised a lot of eyebrows. It is difficult to say whether it's just another political stunt or a genuine administrative clean up act.