It can't get any worse… a serving Chief Minister dies and one of the official Facebook page's of his government uploads edited images of his funeral with smileys and emoticons. Absolute disaster!
While you might be arguing about the fictitious nature of the above, but this is what really happened in Jammu and Kashmir on Thursday after incumbent Chief Minister Mufti Mohammad Sayeed died in AIIMS, New Delhi. 
The Facebook page of Jammu and Kashmir Information Department – that handles communication of government to press and public – uploaded a number of photoshopped images of Sayeed's coffin flanked by his supporters and dignitaries and cabinet ministers including Home Minister Ranjnath Singh with smileys and emoticons added on it, a report in I Am In DNA reads. 
 Here's are the images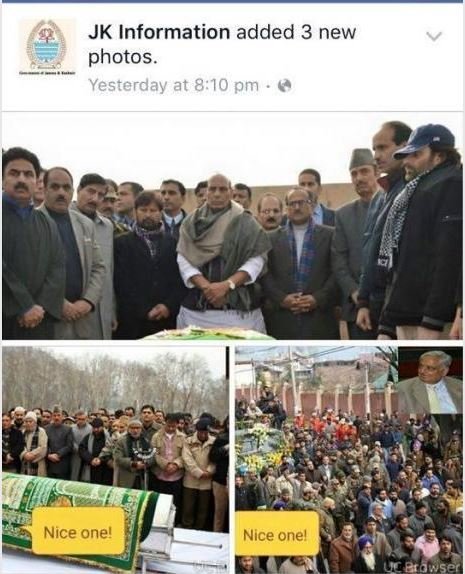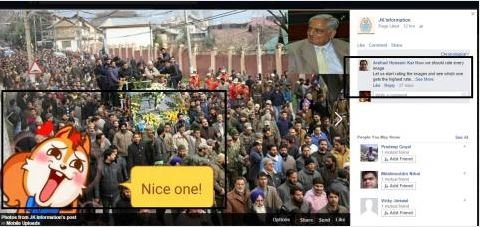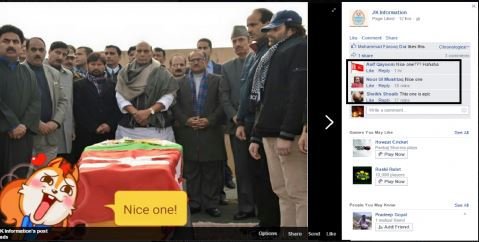 While netizens criticised the department's insensitivity towards the state of mourning in the state, it took the officials of Information Department around 8 hours to realize their mistake and remove the pictures. 
Meanwhile the department, while regretting, came with a status update on Friday morning that attributed the mistake to "some insensitive fellows" and said the security of the page was compromised.  
Here's the status update
Feature image source: dna