A Jammu and Kashmir Forest Department official has accused the PRO of Finance Minister Haseeb Drabu of assaulting him and stopping him from removing encroachment from forest land in Pulwama district. The minister's Public Relations Officer (PRO) Junaid Rashid, however, denied the allegations and said the issue is being blown out of proportion.
Forest Department official Mohammad Kabir alleged that Rashid assaulted him yesterday when he, along with his staff members, went to remove encroachment from the forest land at Sangarwani Nichendajan at Rajpora in the district.
Drabu represents Rajpora constituency in the state legislature.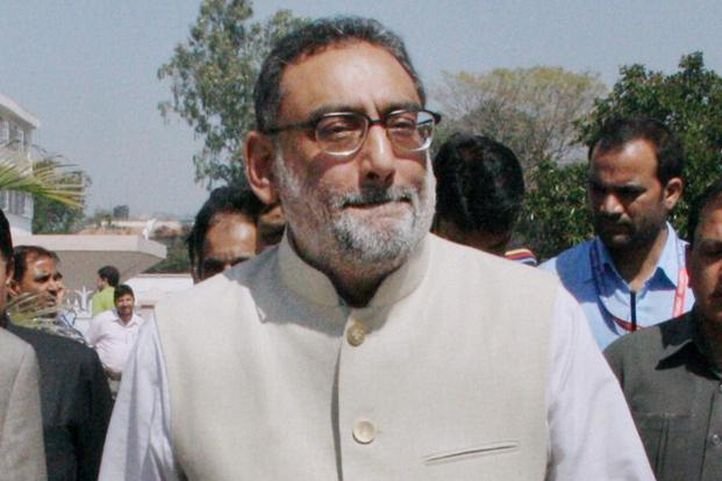 Kabir said Junaid asked him to stop the work in the area and slapped him when he refused to obey the orders.
"I was demarcating the forest land along with 10-20 of labourers when Junaid arrived with a mob. When I told him that I have eviction orders of 200 kanal land, he refused to let me do my work and instead abused me and slapped and kicked me," 52-year-old Kabir said.
"Junaid said this is my government and it is my work, who are you? He also abused the Forest Minister and all the forest officials for trying to retrieve government land," Kabir said.
The officer alleged that Junaid also asked his followers to pull down iron poles used for demarcation.
"I have lodged a complaint against him and police have registered an FIR," the forester said.
However, Junaid denied any altercation between him and the officer, and claiming that the issue is being blown out of proportion.
"There are eyewitnesses whom you can ask. I went there along with police from Rajpora police station. The forest officials were demarcating the land when I politely asked them to stop work. No altercation took place. I did not slap him.
"I told the official that I have already taken up the issue with Deputy Commissioner Pulwama and Divisional Forest Officer and they should remove encroachment only after compensation is given to villagers. Then I left from the spot," he told reporters.