Jammu and Kashmir Police registered an FIR on Thursday on a complaint filed by the CRPF over a video clip that showed some youths assaulting soldiers on their way to poll duty in Srinagar on April 9.
CRPF inspector general Ravideep Singh Sahi said the video was authentic and the force would legally deal with the matter "in a strong way".
Sources said the police have identified the youths who attacked the CRPF personnel and action against them is expected soon.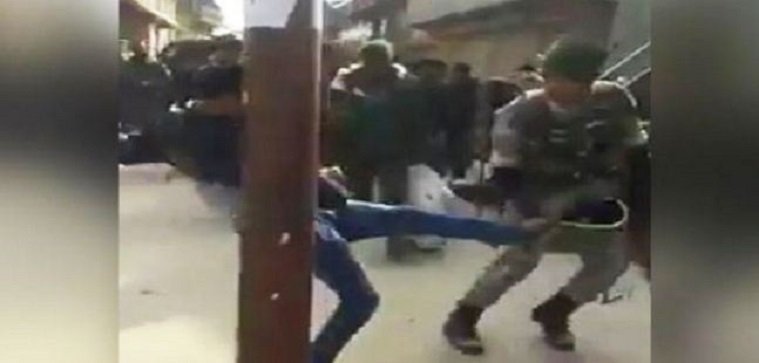 "Police have registered an FIR on our complaint in Jammu and Kashmir. Law will take its course," acting director general of CRPF Sudeep Lakhtakia said in New Delhi.
In Srinagar, Sahi said the CRPF had identified the company of the force involved and the location of the incident, which took place in Kralpora area in the Chadoora assembly segment in central Kashmir's Budgam district.
"During investigation, we found that the video is authentic… We have gathered all the facts and officially intimated the Chadoora police station. We will legally deal with those who did that to our jawans. We will follow it up in a strong way," he said.
In Jammu, deputy chief minister Nirmal Singh said, "There will be stern action against perpetrators. Such incidents are not acceptable at all. Action will be taken."
"This is a very unfortunate incident. It's noteworthy how jawans were patient. Our security forces are disciplined. Jawans have maintained extreme calm," he told reporters after inaugurating the four-day Jammu Mahotsav.
Meanwhile, Lakhtakia and special secretary (internal secretary) in the home ministry Rina Mitra will leave for Srinagar ton Friday to assess the security situation in Kashmir Valley.
During the two-day tour, the two senior officials will hold meetings with senior CRPF and state government officers and take stock of the situation, official sources said.