At a time when a lot of contemplation and thought is going into defining patriotism and nationalism, a recent proposal by the vice-chancellor of Jawaharlal Nehru University has triggered yet another national debate over it.
On July 23, when the JNU celebrated 'Kargil Vijay Diwas' for the first time ever in its 48-year history, VC Jagadesh Kumar suggested that an army tank should be placed at a prominent place in the campus "to remind students about the great sacrifices & valour of the Indian Army", as quoted by PTI.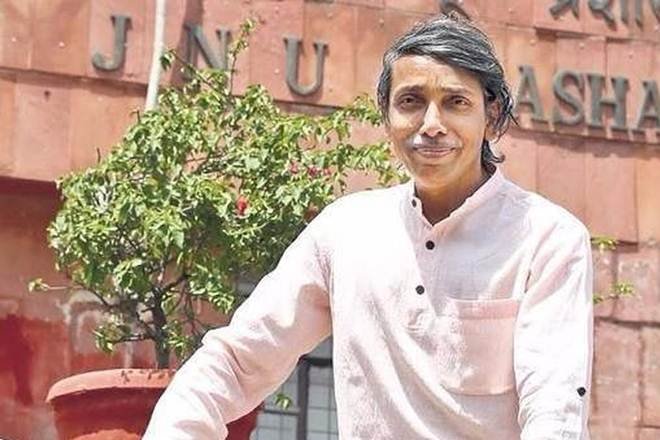 The proposal sparked off a volley of reactions with many questioning the intention behind it. "Is JNU a war zone?" a JNU student told ScoopWhoop News, while another questioned the "agenda".
Fair enough. But while the V-C's proposal brought students and political commentators at loggerheads, his other comment got lost in the din.
The V-C had also said that the tank would help highlight JNU's close association with the forces.
"The National Defense Academy where cadets from Army, Navy and Air Force are trained and their degrees are given by us. So, every candidate who passes out of these institutes is alumni of JNU. So, if we have a decommissioned tank, for example, in our varsity then it will only show our stronger and closer association with the defense institutes in this country," he was quoted as saying by ANI.
Yes, NDA & five other defense institutes get degrees from JNU
It's a lesser known fact that all the NDA cadets get their degrees from JNU. In fact, the University and defense institutes share a rather long history.
According to NDA's official website, the defense academy linked and affiliated itself to JNU way back in 1973. It was the 46th batch of NDA in 1974 that was granted the first ever degrees from JNU.
"All the cadets joining the NDA after their 10+2 Examination are trained in the Academy for three years culminating in graduation with BA/BSc or BCs (Computer Science) degree of Jawaharlal Nehru University," states the website.
An ex-Army officer explained to ScoopWhoop News: "It was becoming mandatory to have degrees. Else who will grant you jobs? Besides, a degree is a must to pursue higher studies. If NDA will not grant you degree, then why will anyone join it?"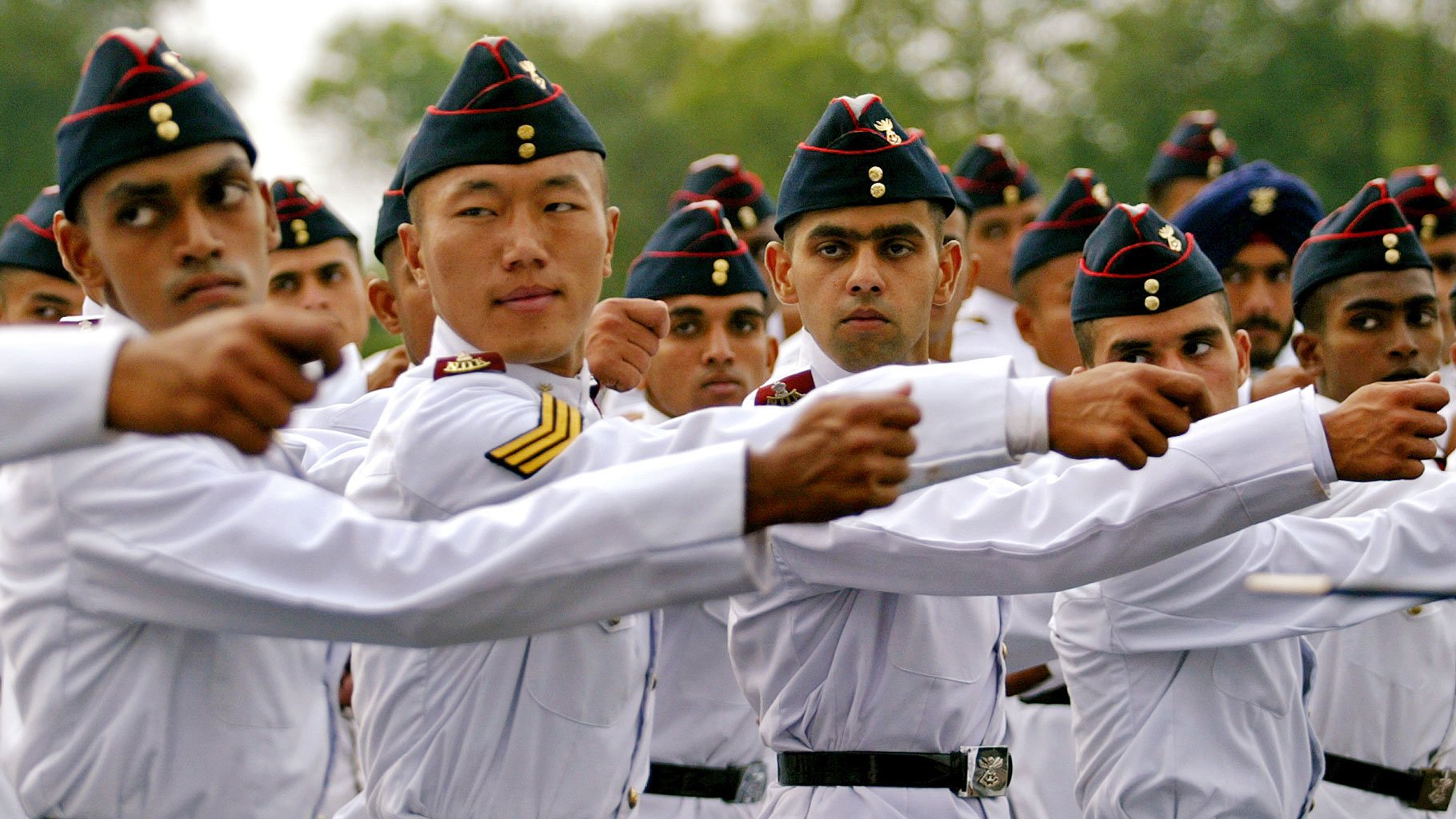 Post the completion of the course, the cadets proceed to either Indian Military Academy at Dehradun, Indian Naval Academy at Ezhimala or the Air Force Academy at Hyderabad for one year of training in their respective fields.
"Cadets from the NDA in Khadakwala, Pune, are conferred with degrees every year twice by the JNU's VC in July and November," Madan Lal, section officer of JNU's defense cell, told ScoopWhoop News.
Most recently in November 2016, 274 NDA cadets were granted degrees from JNU, including 95 in Science, 128 in Computer Science and 51 in Social Science.
It's not just NDA, but a total of six defense institutions that get degrees from JNU.
JNU's official website lists the following :

'Jingoism' on the rise?
Given this elaborate history, it may come as a surprise that it was perhaps only in the last one year that the University has shown an increasing association with the forces, with some even calling it "jingoism".
While the celebration of the Kargil Vijay Diwas and proposal to install an Army tank are most recent, there have been reports about setting up of a defense alumni association as well as a Centre for Defense Policy and Research within the premises.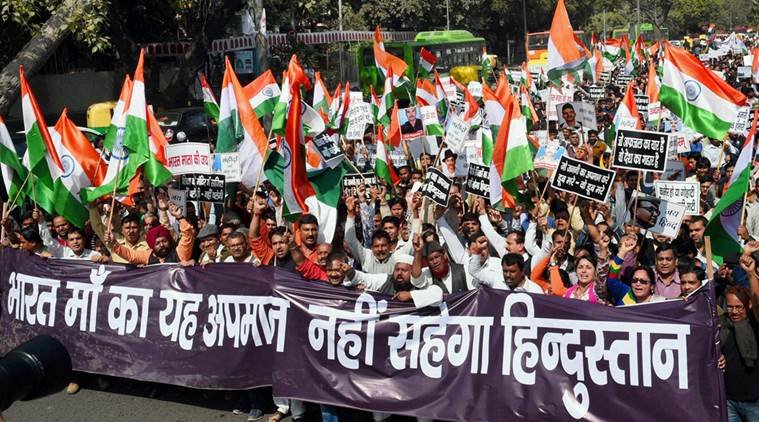 Soon after the infamous February 9 incident last year when slogans asking for breaking India were allegedly raised, hundreds of ex-servicemen took out a march in Delhi from Rajghat to Jantar Mantar to protest the 'anti-national' activities in JNU. The event was actively promoted by the ABVP, both in Delhi University and in JNU.
But well, this wouldn't seem much of a surprise if one considers that it was only in January 2016 that M Jagadesh Kumar, an RSS-linked professor of electrical engineering from IIT-Delhi, took over as the new vice-chancellor of JNU after professor Sudhir Kumar Sopory's term came to an end.
JNU's student union has often accused the new V-C of sympathizing and even openly siding with ABVP students on campus issues.
What JNU alumni from NDA think of the Army tank move?
While the university has no alumni group from the NDA or other defense institutes it awards degrees to, they came in limelight last year after many Army officers threatened the V-C that they would return their degrees as they were finding it difficult to be associated with the university which was turning into a hub of 'anti-national' activities. This was of course after the February 9 incident.
But what do the officers think of the army tank proposal?
Notably, the V-C, in what seemed like an exercise in damage control, recently said that the idea of the tank had come from the defense institutes' alumni who wanted an Army symbol on the campus.
Oka Praful, an army veteran and an alumni of the 54th NDA batch of the year 1978, told ScoopWhoop News that he supported the proposal but not how V-C suggested it. "I think installing an army tank is a good idea as it will encourage and inspire the students to join the army forces," he said.
"But let's do away with politics for a while," he added. "Think about our martyrs."
Colonel Sanjay Karki, who graduated with a degree in Btech in 1994, too welcomed the idea but with conditions.
"A degree from JNU is a matter of pride. It holds so much significance. However, I doubt that a tank would help invoke any feeling of patriotism. It is a personal choice. But I do believe that if a tank is installed, it will motivate the students to join the forces. I hope it inspires them," he said.
(Feature image source: Reuters)