After three extensions and much controversy over its composition, the high-level JNU internal inquiry committee has finally submitted its report in the alleged anti-national sloganeering at a 'cultural' event organized on the university campus on February 9.
The submission of panel report also automatically made the suspension of eight debarred students null and void. However, the varsity clarified that it does not signify a "clean chit" to the students and the further action will be done after proper perusal of the report. 
On the other hand, JNU students' union has maintained its stand that they don't agree with the composition of the committee for its"undemocratic" nature and passed a resolution demanding "immediate and unconditional" withdrawal of suspension of eight students on February 12.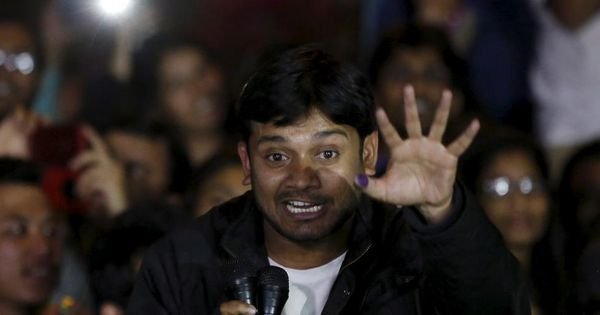 "We asked Vice Chancellor to give us a copy of the report, however, he said he will read the report and then decide what action needs to be taken by the next week," JNUSU President Kanhaiya Kumar, who along with JNUSU General Secretary Rama Naga met VC and dean of students on Friday afternoon, told reporters.
Regarding suspension, Kanhaiya said the VC told them that their suspension is no longer in place after 12 in the midnight as the report of the committee has come.
The inquiry committee's report comes nearly a month after the controversy based upon doctored videos and media trial resulted in the arrest of three JNU students including Kanhaiya. Two of the arrested students – Umar Khalid and Anirban Bhattacharya – are still in custody. 
"We reiterated before VC that JNUSU does not acknowledge the high-level committee and it's our concrete demand to democratize the committee," Kanhaiya said.
Kanhaiya also said they expressed the apprehensions of student community during the meeting with VC after the way some internal information was leaked to outside the campus.
"We also demanded removal of registrar Bhupinder Zutshi," he said.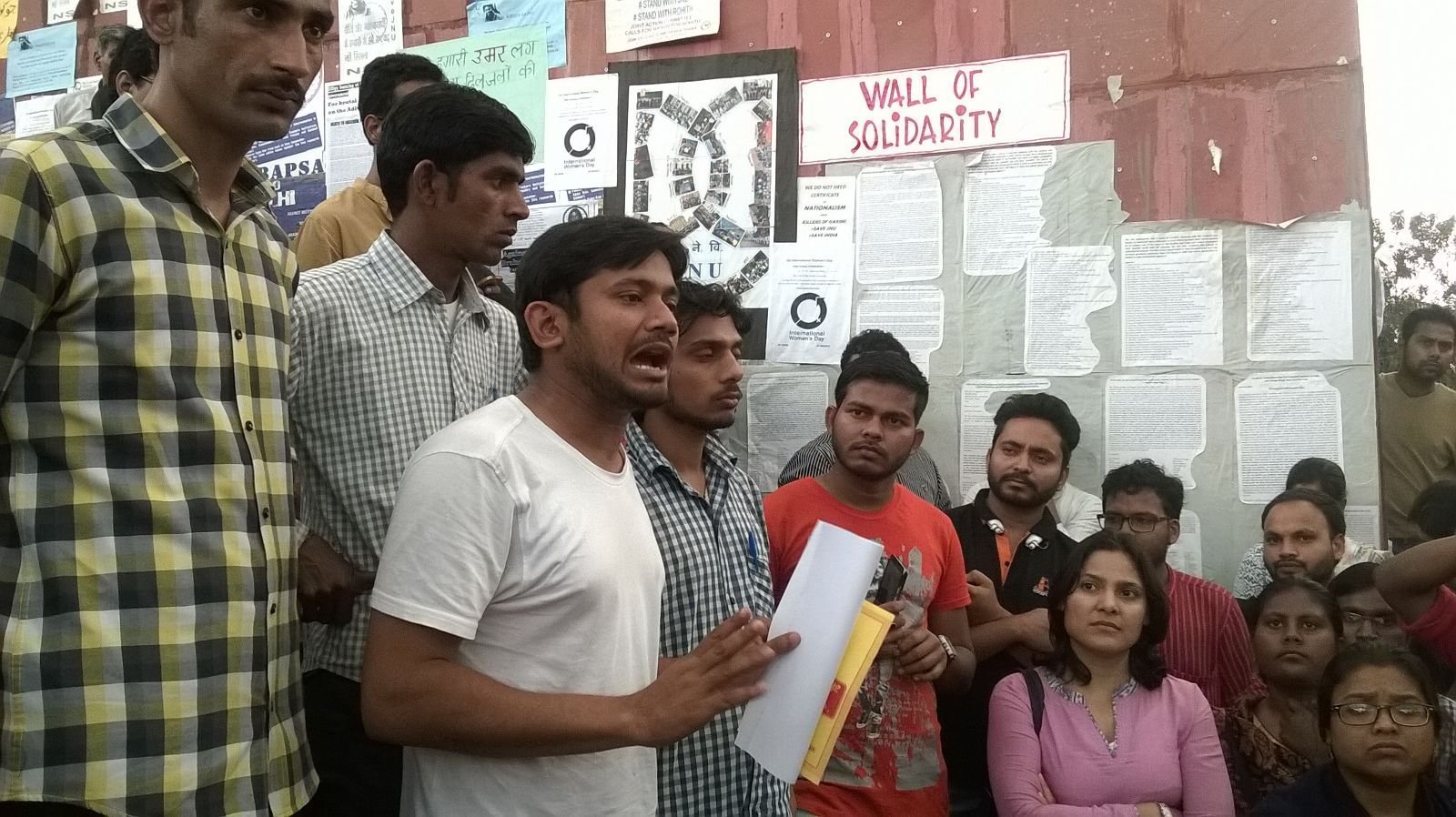 Referring to the "controversial" role of Zutshi during the current crisis, Kanhaiya said the VC acknowledged some serious lapses on the part of Zutshi and as a result has taken a position that no communication from the administration to the union will pass through the registrar.
"When we asked VC to explain the rationale of debarring the students without giving them a chance to put forward their point, he said there's no point going back and let's move forward to resolve the issue and solve all the problems in JNU together," he said.
Feature image source: ScoopWhoop/Safwat Zargar