The JNU administration has issued notices to five students asking them to explain their "position" on burning copies of the ancient legal text, Manusmriti, despite the varsity administration denying permission for it.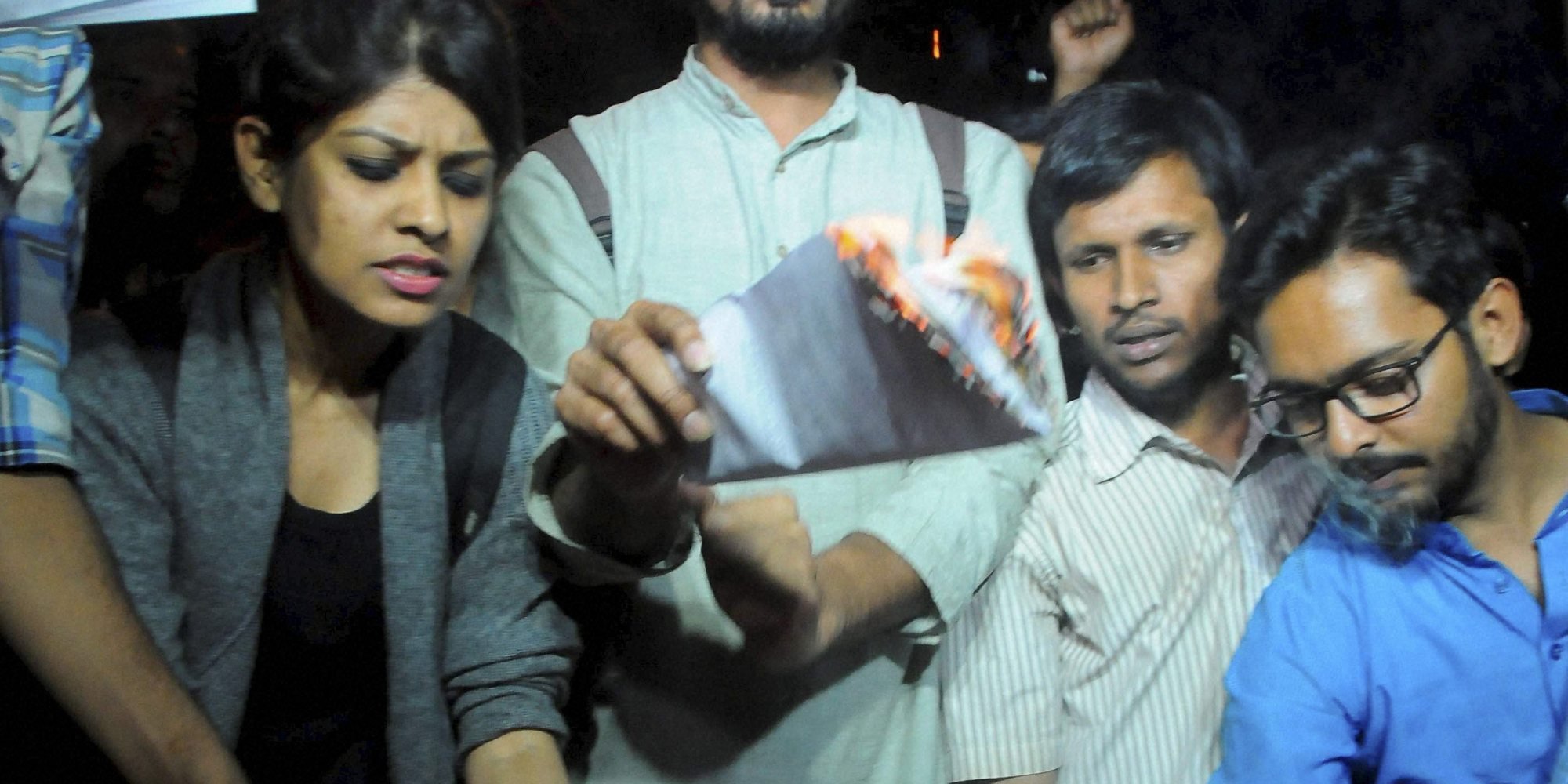 The notice sent by the Proctor read:
"You are directed to appear before the Proctor on March 21 to explain your position in this regard. You may also bring any evidence which you wish to submit in support of your defiance"
Weeks after the controversial event against Afzal Guru's hanging was held on campus, five ABVP rebels joined by AISA and NSUI burnt sections of Manusmriti at Sabarmati Dhaba.
While three of the organisers were former ABVP office-bearers, two of them are still with the party but differ with their stand on Manusmriti.
The students had also read out the allegedly "derogatory" remarks against women in the book before they burnt copies of it.
The university administration had then maintained that they had denied permission for the event and the security was briefed about the same.
We had denied the permission for the event but in response, the students submitted in writing that they will still go ahead with the event. We have got the programme on tape, said a JNU official.