On April 15, 2014, Justice KS Radhakrishnan, of Supreme Court of India declared transgender to be the third gender in Indian law. The decision was marked as a landmark judgement.
More than a year post the judgement, Jawaharlal Nehru University's Gender Sensitisation Committee Against Sexual Harassment (GSCASH), has come up with a all gender logo, replacing the older one with man-woman binary.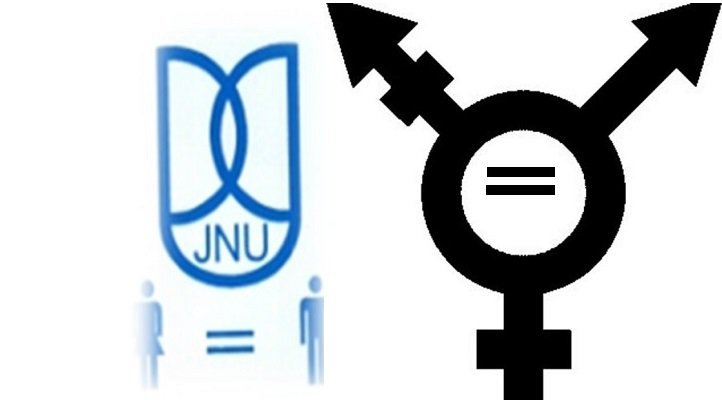 A 23-member GSCASH committee passed the official logo on September 30 and put before students for feedback. The GSCASH forms will have the logo on it.
"We were mulling the change for a long time since we thought the logo which has been in use since 1997 was inadequate in symbolising all genders. The continuous circle is supposed to signify all other genders which can't be quantified or qualified. It breaks the watertight compartmentalisation of gender and reinstates fluidity and dynamism in gender perspectives," said GSCASH member Aishwarya Adhikari to The Indian Express .
While the fight for equal gender status continues from activists across many corners, such small steps would play an instrumental role in strengthening their movement for a greater cause.