Jawaharlal Nehru University Students' Union President Kanhaiya Kumar has been arrested on charges of sedition and the police is presently on the lookout for other students who participated in a rally on February 9. The students are accused of shouting slogans against the nation. 
On Saturday, the JNU Students' Union has issued a statement saying they were appalled by "the way the entire incident is being used to malign JNU students and the democratic traditions of JNU."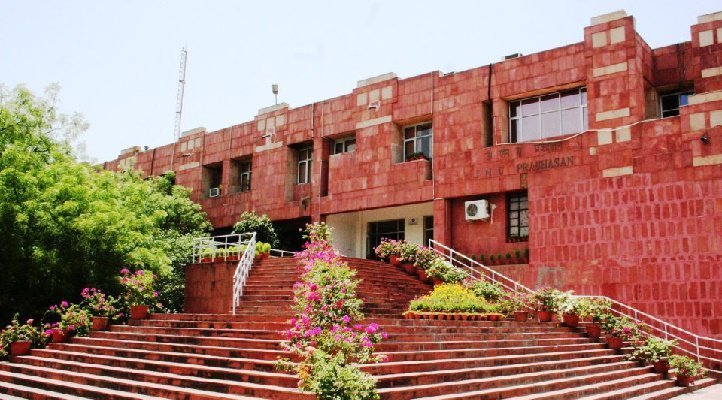 In the statement, the students said they condemned the divisive slogans made at the event and they said they weren't made by JNU students. 
"In fact, when such sloganeering took place, it was the Left-progressive organizations and students, including JNUSU office-bearers who asked the organizers of the programme to ask the people who were raising the slogans to stop slogans that are regressive," the statement says. 
The students union said that many of the Left-affiliated groups were present at the event to ensure no violence takes place. It claimed that rival Akhil Bharatiya Vidyarthi Parishad had brought "hooligans from DU (Delhi University)" to disrupt the program and the general atmosphere in the campus. 
"And so, to interpret our presence as endorsement of some divisive slogans which were raised by some (and was protested and stopped) is extremely mischievous and manipulative," they said.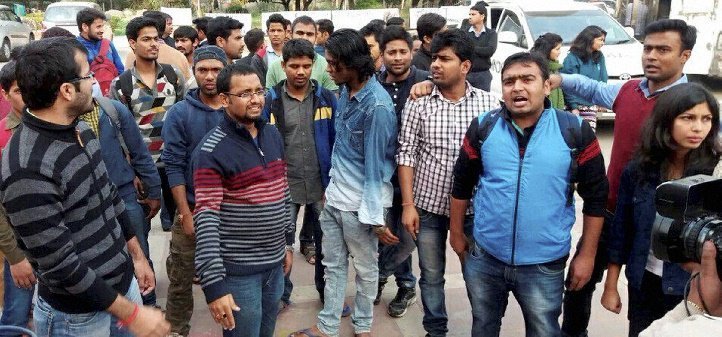 The students have said that the administration is working at the behest of the ABVP and even non-activist students are being threatened. They also claimed that this was a move to create a communal divide ahead of upcoming elections.
Read the full statement here: