When reports emerged of lawyers having assaulted JNU Students' Union head Kanhaiya Kumar in the Patiala House Court complex on February 17, Delhi Police Commissioner BS Bassi had dismissed them. He claimed the policemen had successfully protected the JNU student from the violent lawyers. 
But now a video has emerged of Kumar speaking about how he was assaulted in the court complex. And the revelations are shocking.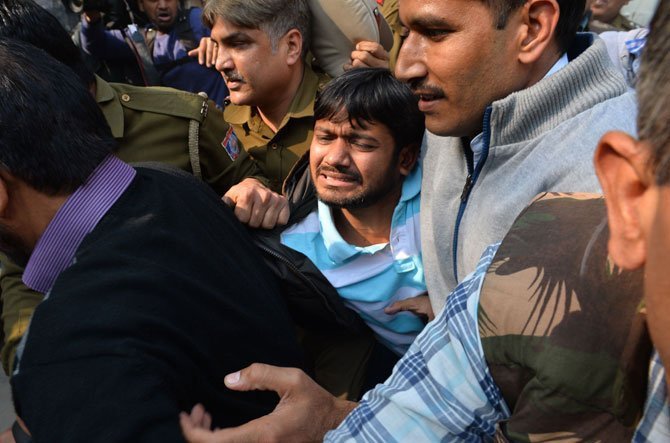 Here are the highlights from the 4 minute video: 
'It felt as if the lawyers were all prepared well in advance to unleash an attack.'
'During the entire time they were constantly abusing me.'
'I suffered injuries all throughout my body.'
'I was almost disrobed while I was being taken to court.'
'Even the police personnel who were escorting me were beaten up.'
'One attacker actually walked right past the police and yet they did nothing.'
'I can identify the person who attacked me first.' 
Here is the video of Kanhaiya narrating the entire incident:
Meanwhile, when the police was questioned on how they allowed the lawyers to enter the premises knowing that there was a Supreme Court order banning protests, the police claim that they thought the lawyers were linked to Kanhaiya. 
(Feature Image Source: PTI)