In another shocking incident of lawlessness in Uttar Pradesh, a journalist working as a stringer for a news channel was beaten up in Pilibhit and dragged behind a motorcycle. The incident took place just days after journalist Jagendra Singh was burnt alive during a police raid on his house.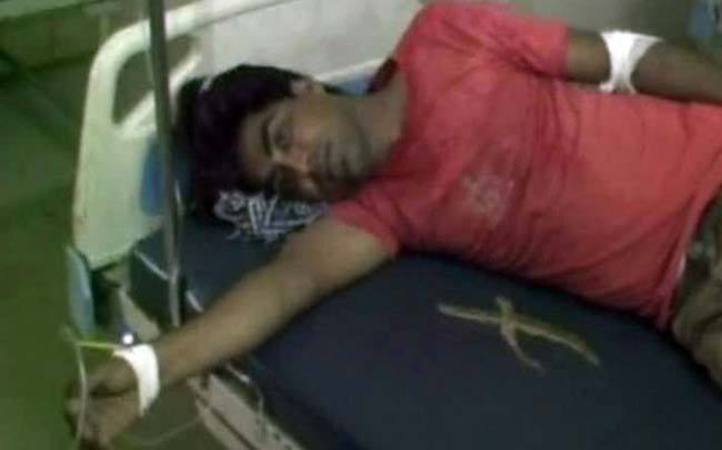 Haider Khan was beaten up by a group of people after he had reported on a case of land grabbing. Khan got a call at around 6 pm that a witness in a robbery case had met with an accident. When he reached the spot he was surrounded by Anand, his son and few more people and beaten up.
They then dragged him behind a motorcycle for 100 meters. Khan was admitted to the hospital with severe injuries. The police lodged a complain against four people and are trying to track them down.
The attack, that comes in the wake of Singh's murder, raises serious concerns about law and order in the state. The freedom of press and security of journalists in the state also comes under the scanner following such incidents. India was the fourth most dangerous country for journalists in 2013-14 , and the present situation doesn't show much scope for improvement.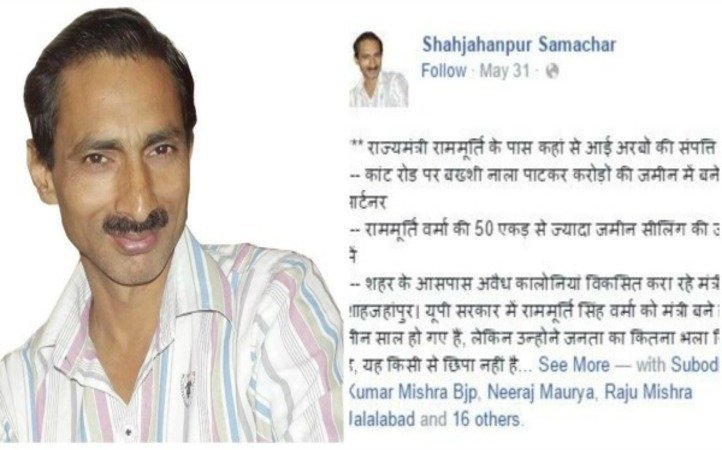 In the Singh case the police personnel involved in the raid have been suspended while minister Ram Murti Verma is said to be on the run. In the FIR, Singh's son alleged that the policemen were sent by the minister. Verma and many others were angered by Singh's posts about a rape case and land encroachment on his Facebook page.
How much longer will people keep paying a price for speaking the truth?