Another shocking incident of lawlessness and inhumanity. This time a 35-year-old journalist turned property dealer Sandeep Kothari, from Madhya Pardesh, has been burnt to death.
According to police, the former journalist was kidnapped from Katangi tehsil in Balaghat district and was later set ablaze over his refusal to share the proceeds from a land deal.
This is the third such incident in last two weeks.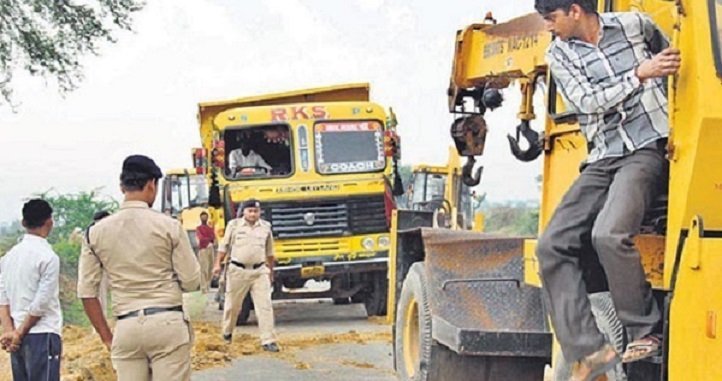 The burnt body of Kothari was found dumped near a railway track in the Butibori forest area in Wardha district of Maharashtra on Saturday, June 20.
Balaghat additional superintendent of police Neeraj Soni has said that two persons in connection with Kothari's murder have been arrested while the third accused is still absconding. According to the police, two of the accused, identified as Vishal Tandi and Brijesh Duharwal, who hailed from Katangi, had allegedly kidnapped Kothari and set him ablaze. The third accused, Rakesh Narsvani, is still absconding.
Both the accused have reportedly confessed to have killed Kothari and also revealed the name of the third accused.
Kothari had gone missing while returning home on June 19. His family members had lodged a missing report at Katangi police station on June 20.
"Kothari was on his way to his home from Balaghat on June 19 night along with a friend on a bike when three persons travelling in a car intercepted them, kidnapped him and took him to a forest in Maharashtra and set him ablaze," Soni said.
Last week, a journalist working as a stringer for a news channel was beaten to death.
In another incident journalist Jagendra Singh was burnt alive during a police raid on his house in Uttar Pradesh. Supreme Court on Monday, June 22, asked the Centre and UP government to respond to a plea seeking CBI probe into alleged killing of a Singh.