In the horrid 1990s, there were a couple particularly bleak years when the name David Dhawan gathered enough notoriety to become an adjective. 
David Dhawan 
adjective 
-making explicit and offensive reference to sex or bodily functions; coarse and rude.
"As soon as she entered wearing a short skirt, he showered her with David Dhawan jokes." 
Those who have lived through the era will tell you how Dhawan, along with frequent collaborators Govinda, Anil Kapoor, Salman Khan and Pahlaj Nihalani, ensured that every conceivable object in the frame was gifted with a sexual meaning. 
Every khatiya had to be sarakaoed on, every jhaadi had to be shaken vigorously (to indicate that couples are copulating behind them), every crotch had to thrust itself to an Anand Milind-Poornima song, and Karisma Kapoor had to be religiously dry-humped, butt-slapped and manhandled
Soon enough, media began to sense that something was not right with the David Dhawan brand of cinema. Since feminism was not a fashionable word to throw around then, media-houses decided to use a euphemism for the blatant misogyny in David Dhawan films. Vulgar, his films were called. 
Strangely, it worked like a charm. Before you could utter "aa aa ee, oo oo oo", Dhawan was making sanskaari films, such as Hero No 1 and Deewana Mastana. Misogyny now came draped in nine yards of sanskaar. All were happy. 
The Salman-Karisma-Rambha starrer, Judwaa, can be called a transitional film. Here, Dhawan decided to go easy on the dry-humping. Falling back on the tried and tested identical-twins-separated-at-birth formula, Dhawan spun a gag-a-minute caper that relied heavily on Salman Khan's charms. 
The reboot has Varun Dhawan channelling his inner Salman Khan. So, he makes crazy eyes and talks in a nowhere accent. Though it must have been a task to get to the skin of the character, I am sure the crotch-hugging jeans helped. 
All said and done, Judwaa 2 does manage to capture the essence of the 1997 original by not compromising on the following cardinal rules.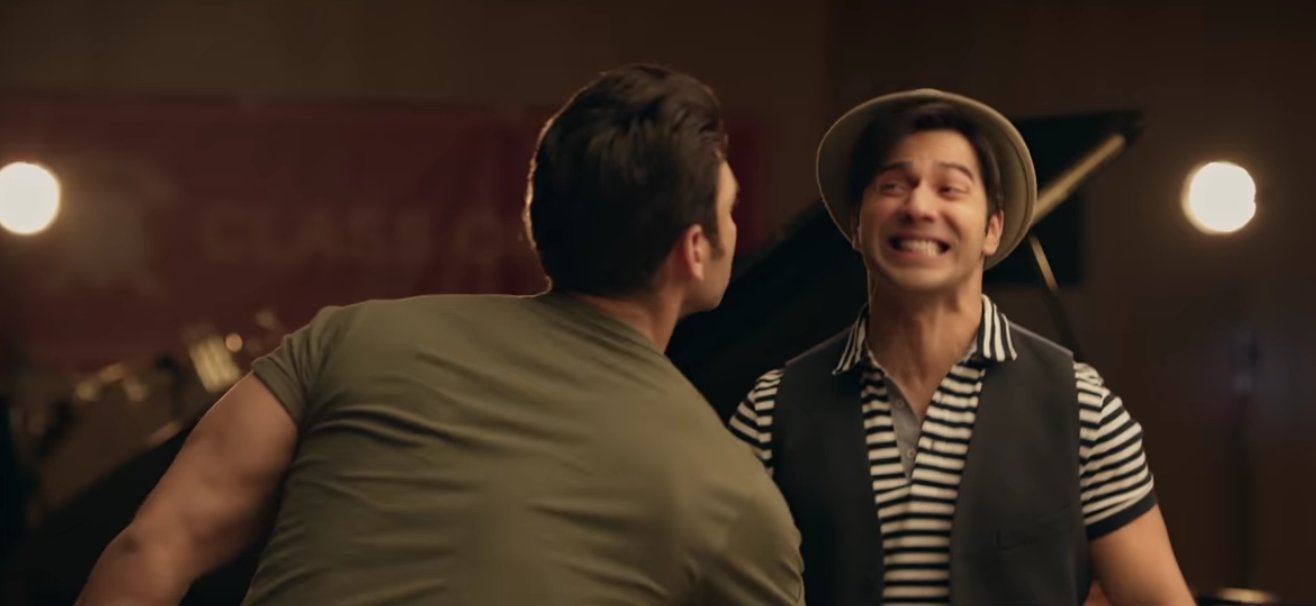 You see a shapely female bum, you spank it! 
One of the Salman Khans in the original Judwaa suffered from a strange affliction. Whenever he saw the shapely backside of a person belonging to the opposite gender, his nervous system would go into a tizzy. Before he could do anything about it, his hand would launch into a spanking spree. The unsuspecting heroines (Rambha and Karisma) could only show mild disdain over the violation. In Judwaa 2, Varun suffers from a similar affliction. Bechara! 
The toned backsides of Jacqueline Fernandez and Taapsee Pannu act like percussion instruments for Varun Dhawan's out-of-control hands. 
Non-consensual kisses are problematic only if you are not mard enough
Like in the original, Varun Dhawan is made to forcibly kiss his co-actors to get out of sticky situations (because, when a cop is chasing you the best way to get him/her out of your trail is to grab the nearest attractive woman and shove your tongue down her throat). The strong twin kisses Fernandez, the weak twin kisses Pannu.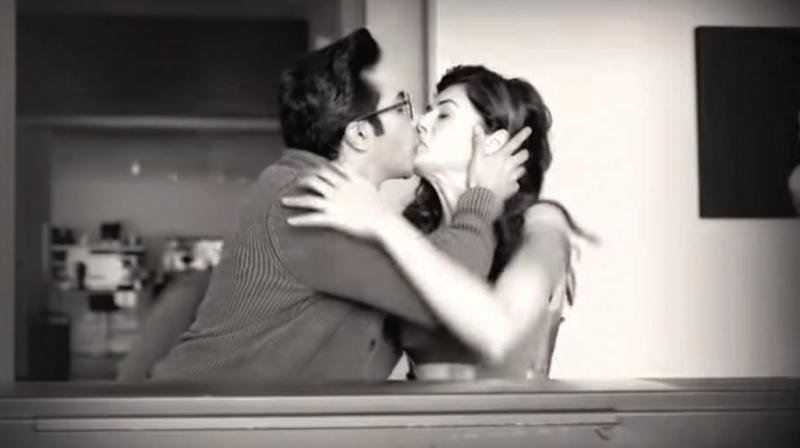 While the strong twin gets two thumbs up from a panting Fernandez after the sexual assault (the cop who is chasing him even gets to say "Pregnant kar dega kya?"), the weak twin leaves Pannu crying. 
Moral of the story? 
If you are gonna sexually assault a woman, at least be a mard while doing it.  
Have a daughter, will push her into an eligible bachelor's arms
Much of the laughs of the original Judwaa were drawn from a subplot involving the mother of all stereotypes – Bindu playing a scheming woman who keeps pushing her daughter into the bhola-bhala Salman's arms. Here, Upasana Singh takes on the mantle. Whenever Taapsee Pannu comes to complain about being sexually assaulted by Varun Dhawan, Singh's job is to tease her about it. Because normalising sexual assault from the prospective daamaad is every mother's moral duty. Also, it's not assault if the hero does it. Then it's pyar. We, overzealous reviewers, keep forgetting that.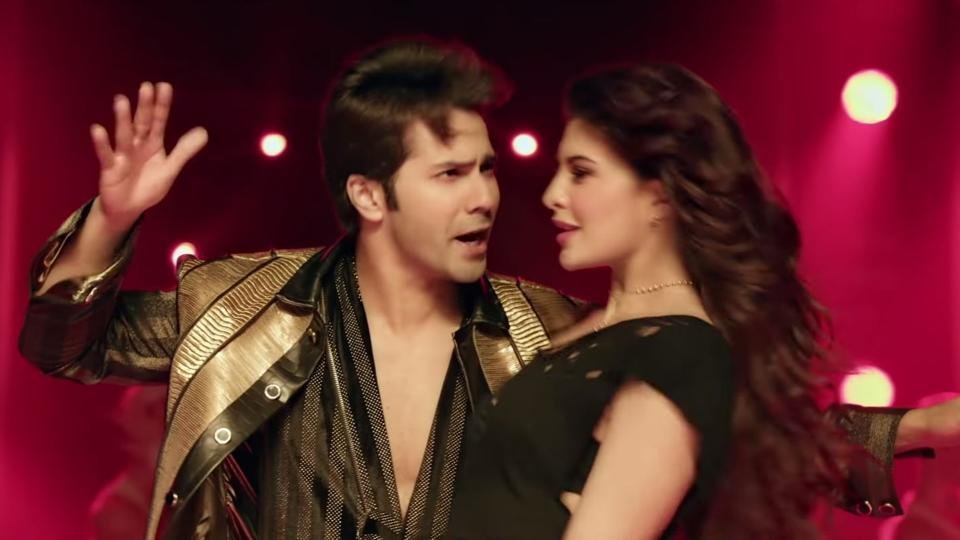 The other girl, Fernandez, has a father who is annoyed when his prospective son-in-law rubs himself against their domestic help. Not because he questions the moral character of a man who thinks it's appropriate to sexually assault a domestic help, but because the naukrani is his property. How cute! Men will be men. 
So, yes, watch Judwaa 2  by any means this weekend. Only if to see the very same Taapsee Pannu from last year's Pink be reduced to a dry-humping post for Varun Dhawan. Or as we 1990s kids say it, watch her being David-Dhawaned.
All pics sourced from Nadiadwala Grandson