Asterix and Obelix are back! And this time they have a new friend in tow. Sure to be one of the top-selling comics of the year, Asterix and the Missing Scroll, debuting next week, will introduce a character inspired by WikiLeaks co-founder Julian Assange.
Confoundtheirpolitix is a journalist, modelled on Assange, working for the Condatum Echo . Writer Jean-Yves Ferri revealed that he was almost named Wikilix, in a nod to the website, WikiLeaks .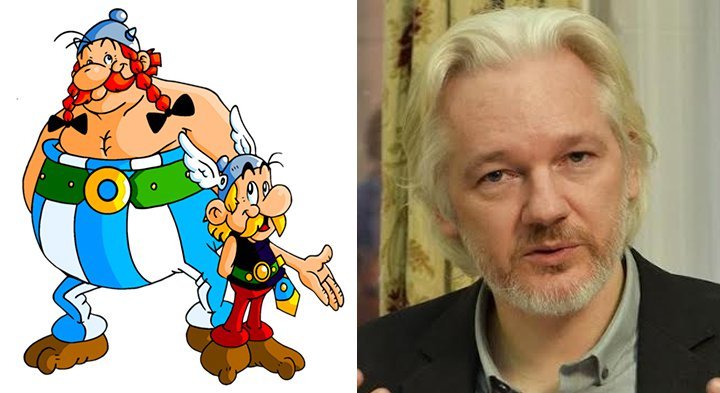 Wifix is another new addition to the series, the only well-read person in the village who devotes time to perusing the newspaper, reported France 24 .
The story revolves around Julius Caesar's use of propaganda in a bid to finally conquer the small village after decades of crushing defeats. Confoundtheirpolitix will help the boisterous Gauls, Asterix and Obelix, counter the war launched by their Roman foes.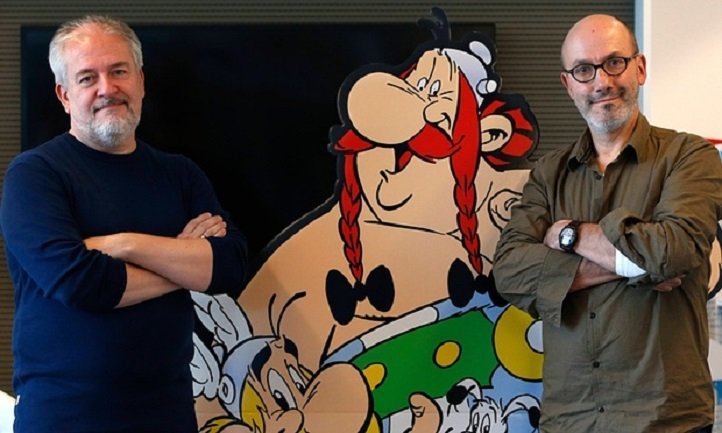 (L-R) Author Jean-Yves Ferri and illustrator Didier Conrad | Source: Reuters
The emperor is aided by a nasty, deceitful advisor called Libellus Blockbustus, whose physical traits are strangely similar to those of French advertising magnate Jacques Seguela. But this "baddie" was inspired by real-life presidential advisers such as Henri Guaino or Patrick Buisson, who both worked for former French leader Nicolas Sarkozy, said Ferri, explained Euro News .
Asterix and the Missing Scroll goes on sale October 22.