Novak Djokovic put the finishing touch to a magnificent season by beating Roger Federer 6-3 6-4 to win the ATP World Tour Finals on Sunday for the fifth time in his career.
The Serbian underlined his complete dominance of men's tennis with another immaculate display to become the first player in the year-ending tournament's 46-year history to triumph four times in a row.
Federer brought the tournament to a close in anti-climactic fashion with a double-fault, although not as much as a year ago when he pulled out of the final with back injury.
After a modest celebration, Djokovic walked back to his chair and wrote "And now for vacation" in Serbian on a camera lens. How he deserves one.Here's a look at five amazing facts from his perfect season.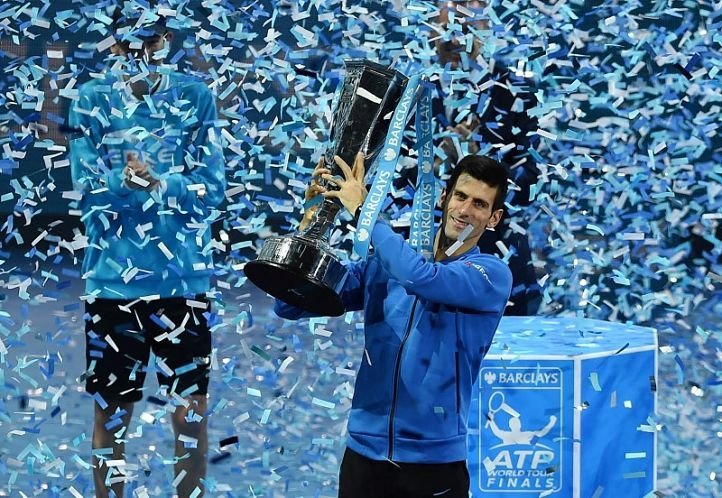 82-6
Novak #Djokovic in 2015:
WW
L
WWWWWWWWWWW
L
WWWWWWWWWWWWWWWWWWWWWWWWWWWW
L
WWWWWWWWWWW
L
WWWW
L
WWWWWWWWWWWWWWWWWWWWWWW
L
WWW
In normal speak, that translates into a 82-6 W-L season. He reached 15 Finals, won 11 Titles – 3 Slams, 6 Masters 1000. And had 31 Wins v Top 10 players. He also became the f irst player to reach all four grand slam finals in a season since Federer in 2009 and the first player to top the rankings every week of the year since Federer in 2007. This was a historic season by every standard.
Big Money
Novak Djokovic became first player in tennis history to earn $20 million in single season. He earned $21.6 million on the court this year. Only 10 players in ATP history have earned that for their CAREER. Ivan Lendl's career earnings? $21.2 million.
Best No 1 winning percentage
Since losing to Ivo Karlovic in the quarter-finals in Doha at the start of the year, Djokovic has reached the final of every tournament he has played in, 15 in all. His record places him among the Top 5 for best winning percentage:
'84: McEnroe 82-3 .965'74:Connors 93-4 .959'05: Federer 81-4 .953'06: Federer 92-5 .948'15: Djokovic 82-6 .932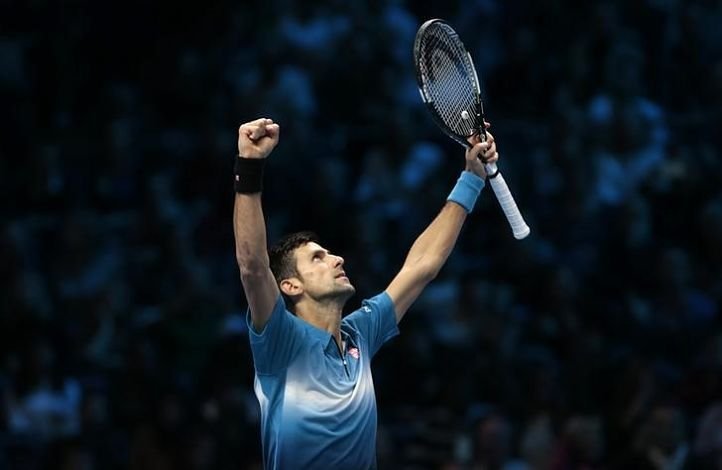 So much better than the rest
Djokovic finished the season with 16,585 ranking points, just 425 points off matching the combined total of No 2 Murray & No 3 Federer. This is the kind of domination that was Federer's hallmark in his best years. For once, all the comparisons make sense.
Now equal with Roger and Rafa
For the longest time, the argument against Djokovic was that both Roger and Rafa had a positive record against him. You can't say that anymore.
Novak Djokovic-Roger Federer, 22-22Novak Djokovic-Rafael Nadal, 23-23
He is all primed to just take over. 2016 promises a lot. Given how close Djokovic got to the elusive Grand Slam, one hopes he can finally break the hoodoo.