Calcutta High Court Judge Justice CS Karnan will be the first judge to retire while he is absconding.
The controversial judge who is facing arrest for the Contempt of Courts Act is set to retire today. He was appointed as a Madras High Court judge in 2009 and was later transferred to West Bengal in 2016 by the Supreme Court.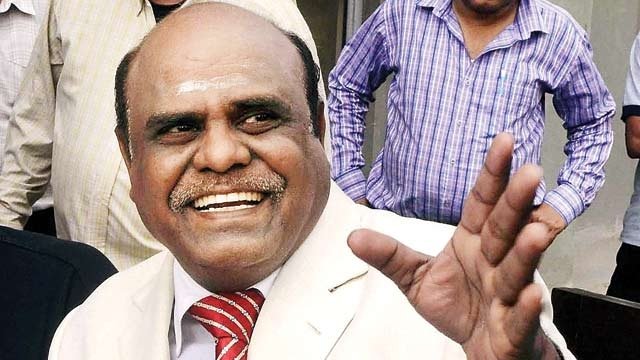 Justice Karnan has a lot of first to his credits
While he was the first sitting judge to be convicted by the Apex court, he was also the first judge to award severe punishment and five years of jail to the Chief Justice of India and six other Supreme Court judges under the SC/ST Act.
Karnan was also the first sitting judge summoned by the Supreme Court and ordered to undergo psychiatric analysis for mental stability
Karnan has been absconding since May 9 and his whereabouts still remain untraceable.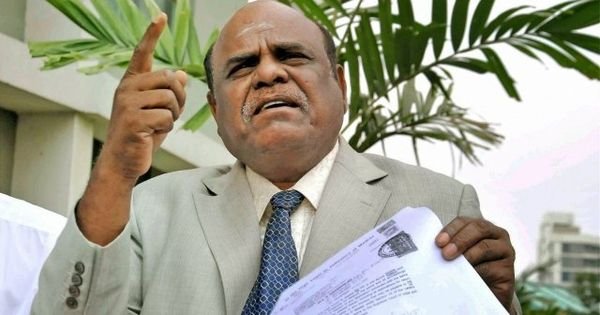 Indian Express reports that because of the apex court's order, Justice Karnan will not receive a formal farewell and neither will he get a chance to give a farewell speech at the court, becoming the first high court judge to miss out on his farewell.
The notorious judge is also the first to move the National Commission for SCs and STs, alleging harassment by his colleagues claiming that he was discriminated because he belonged to a 'lower caste.'
Karnan is known to have written multiple letters to Prime Minister Narendra Modi leveling charges of corruption and caste discrimination on fellow judges.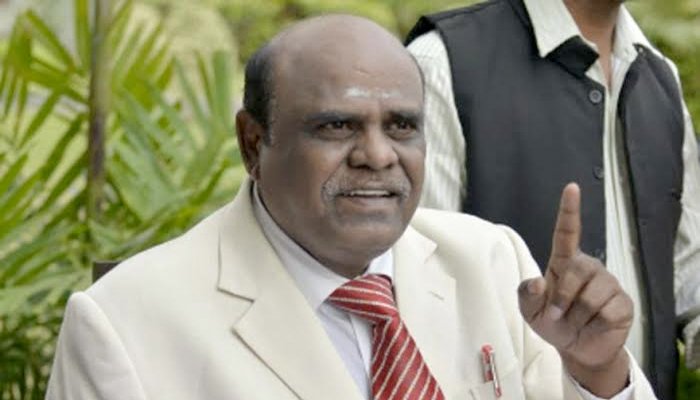 He was last seen at a guest house in Chennai on May 9, the same day when SC passed an order against him. Soon after that, Karnan checked out of the guesthouse and was scheduled to travel to neighboring Andhra Pradesh to visit a temple in Srikalahasti.
On his return on May 10 in Chennai, the police waited to arrest him. However, Karnan was never spotted in Chennai following May 9. 
Earlier, Karnan's close aide, and legal adviser, W Peter Ramesh Kumar said that in order to evade the arrest, he might have escaped the country or crossed the Indian borders to "Nepal or Bangladesh" by road.
(Feature image source: PTI)