A Juvenile Justice Board has rejected the bail plea of the teenager, who is accused of mowing down a 34-year-old marketing professional while driving a Mercedes Benz in Delhi and then fleeing with his friends.
"Juvenile is a repeat offender. Parents gave him a car which endangered lives of others, it's bad parenting," the JJB observed while rejecting the bail plea.
The juvenile had earlier been involved in a road accident in February, in which he hit another vehicle.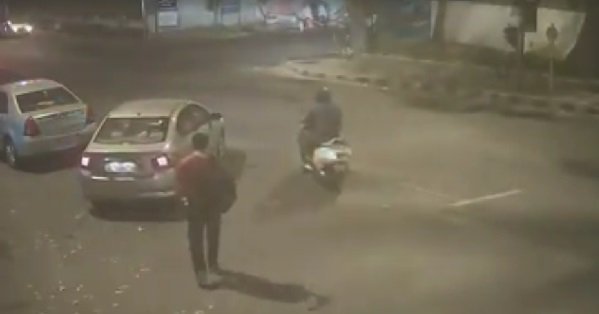 Earlier, charges of culpable homicide were slapped on the juvenile after it was learnt that the teenager was a repeat offender. The accused surrendered to the police on April 10 and was sent to a juvenile justice home. 
His father was also arrested on charges of aiding the crime and was later released on bail.
Siddharth Sharma, the marketing head of a multinational enterprise, was flung several feet into the air and landed at least 15 metres away severely injured after being hit by a speeding car on April 4. 
Due to the impact of the accident, a tyre of the car burst and it stopped. It was later learnt that the car was being driven by a minor, a 17-year-old son of a Delhi businessman, who was out for a joyride with friends.