Fourteen times National Badminton Championship and Arjuna award winner, Jwala Gutta is arguably the country's most successful doubles player.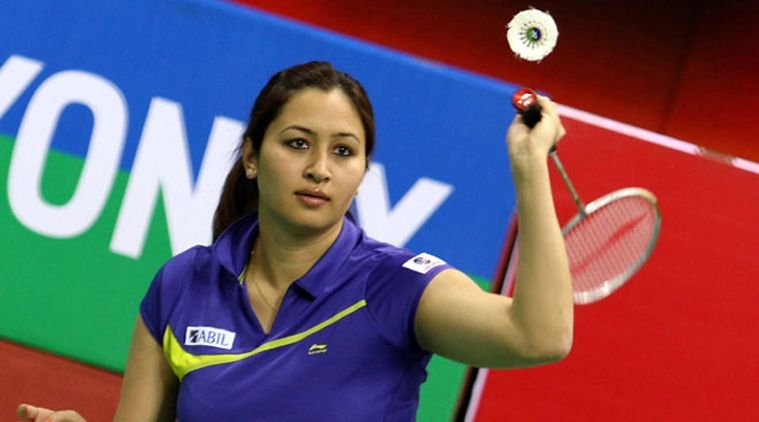 Needless to say she takes her game very seriously. Which probably explains why she lost her cool when a leading newspaper tried to undermine the talent of the Indian doubles teams.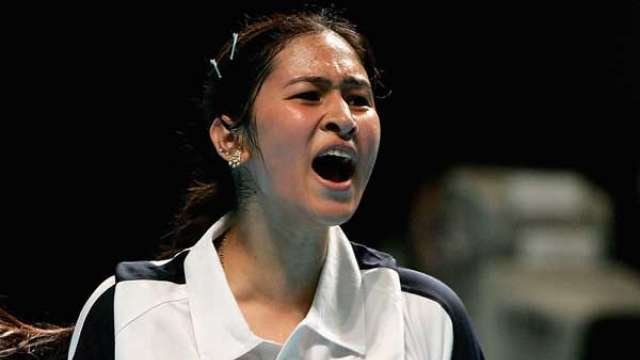 In the report, the newspaper talked about Saina Nehwal's first round defeat at the ongoing Badminton Asia Championships and then went on to add as to how Nehwal's exit had come as a shocker even though 'not much was expected from the Indian doubles teams'.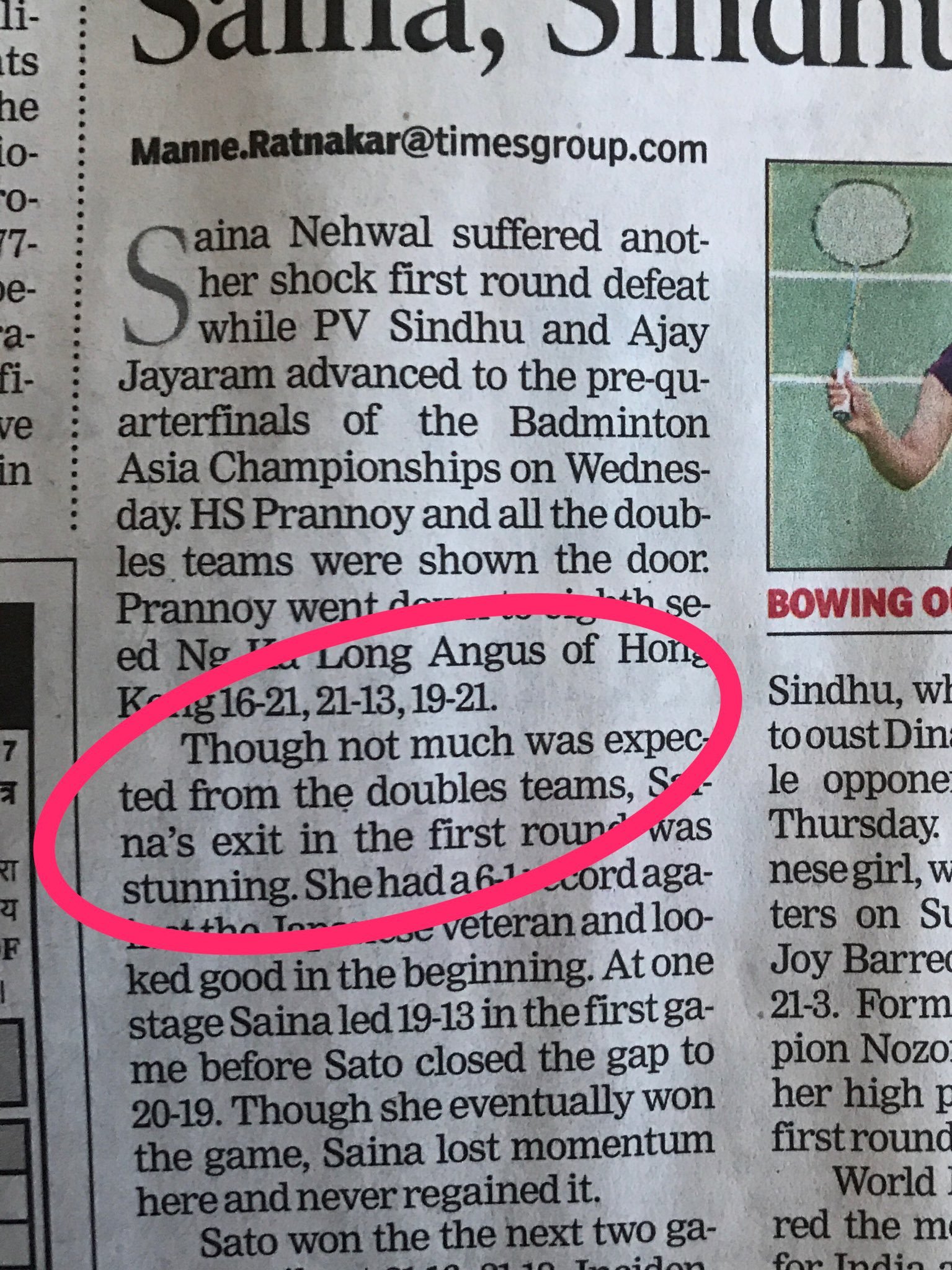 This angered Gutta and she immediately took to Twitter and Instagram to express her displeasure.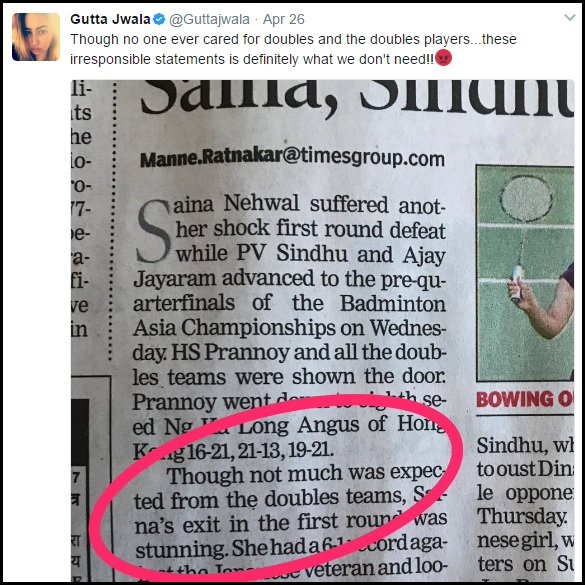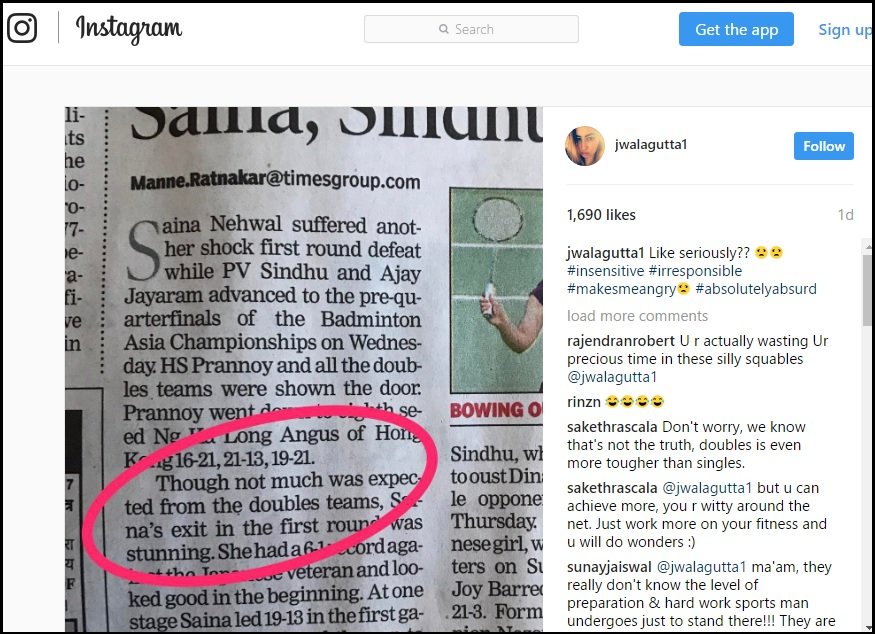 Of course there were some who tried to troll her but she was in no mood to take nonsense from anybody.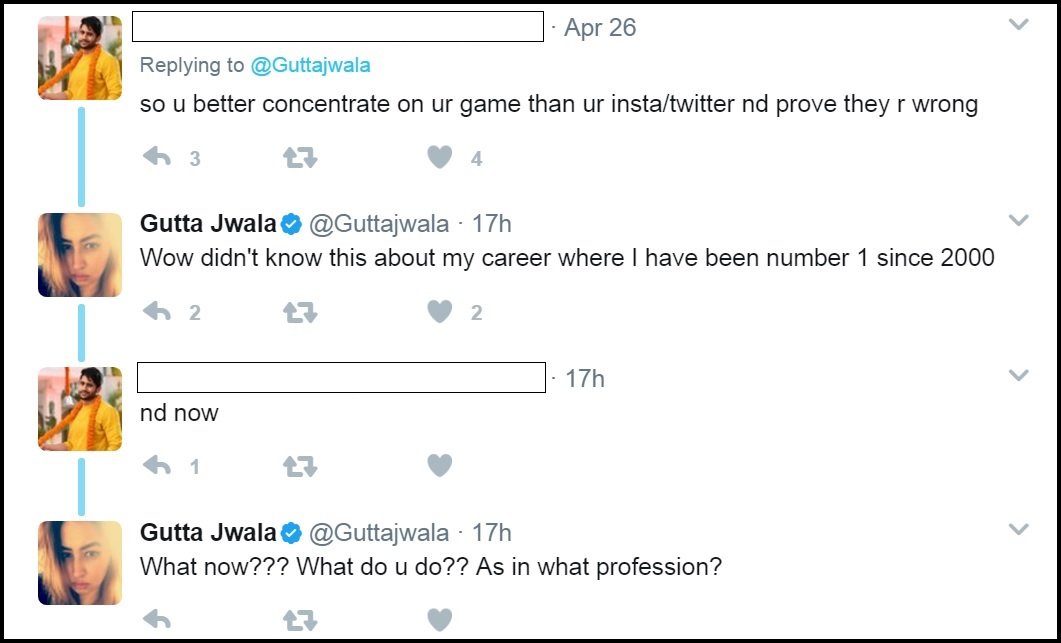 Also, this guy who tried giving her a moral lecture on how she should've focused more on her game than fashion.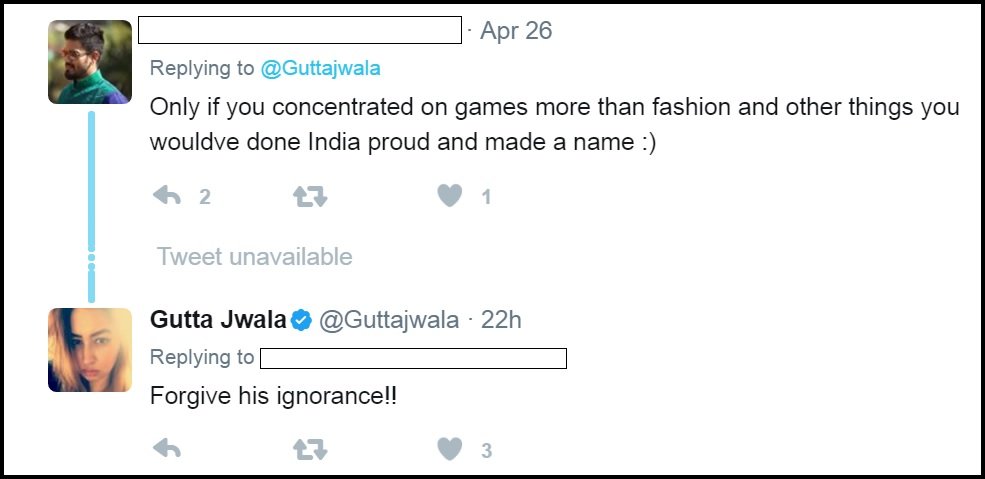 There were some who advised her to call up the reporter but she refrained from doing so.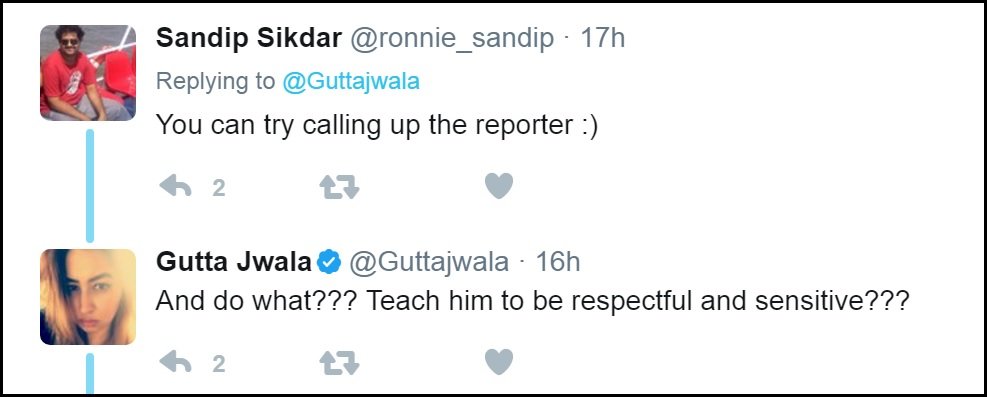 The tragic part is that this isn't a one off incident. All is hunky dory as long as they're winning for the nation but a loss comes with an immediate fall from grace for our players.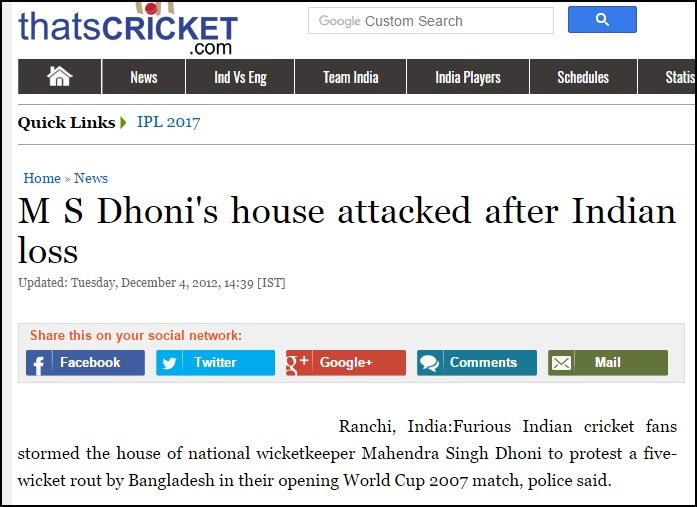 And not just a loss. Sometimes, even a win doesn't guarantee our athletes the respect they deserve.
Take for example wrestler Sakshi Malik who, even after becoming the first Indian woman to win a medal at the Olympic games, is still dealing with broken promises.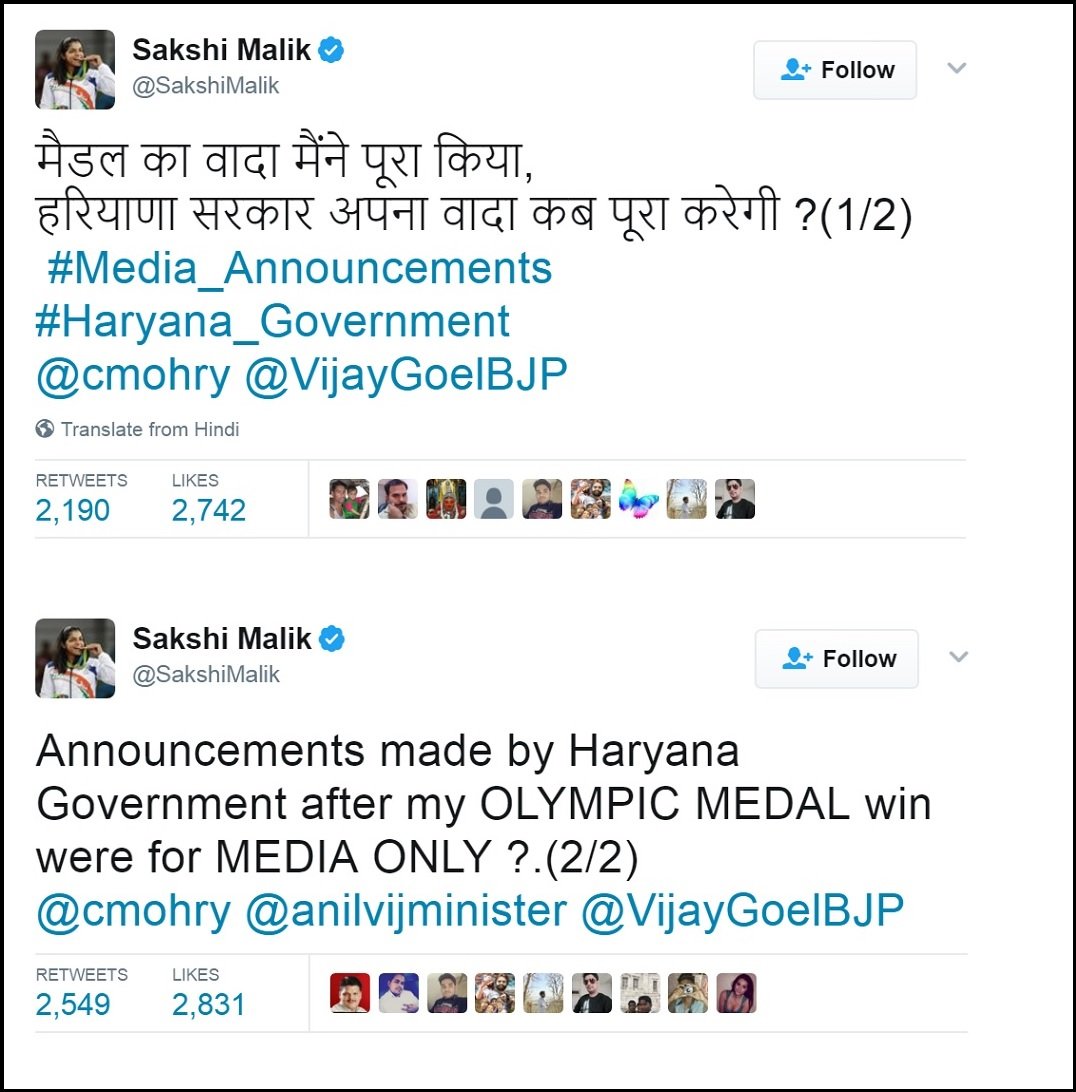 Which raises the question: Do we treat our sports people right? 
Are we really there for them when they need our support the most?

The answer is probably no. 
Why else would we see a gold medal winning archer like Nisha Rani Dutt selling archery equipment to sustain herself?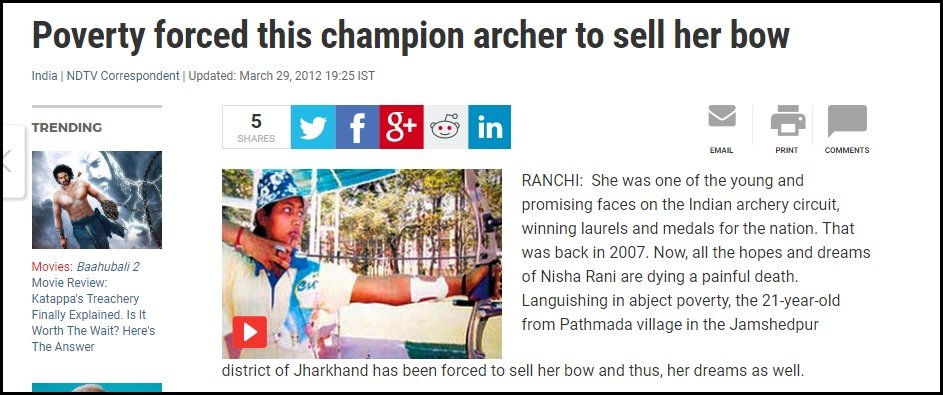 Or a national level kabbadi player like Shanti Devi selling vegetables to sustain her family.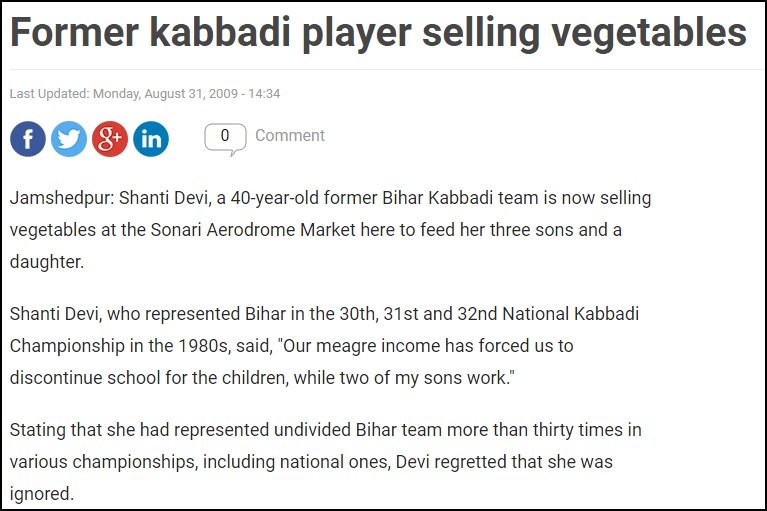 These people sweat for the nation. They stay away from their families for months at a stretch to train at camps just so that they can win a medal for this country. Maybe it's high time we start giving them a little more respect. After all, that's the least we can do for them.