A few years ago, Kangana Ranaut played a young woman struggling with the concept of independence to astounding success in Queen . But rather than preserving the vulnerability of Queen's Rani, in a character that has more or less the same emotional pitch, Ranaut has gone a different route. She has created Rani's darker, less-sanitised sister in the strange beast of a film that is Simran.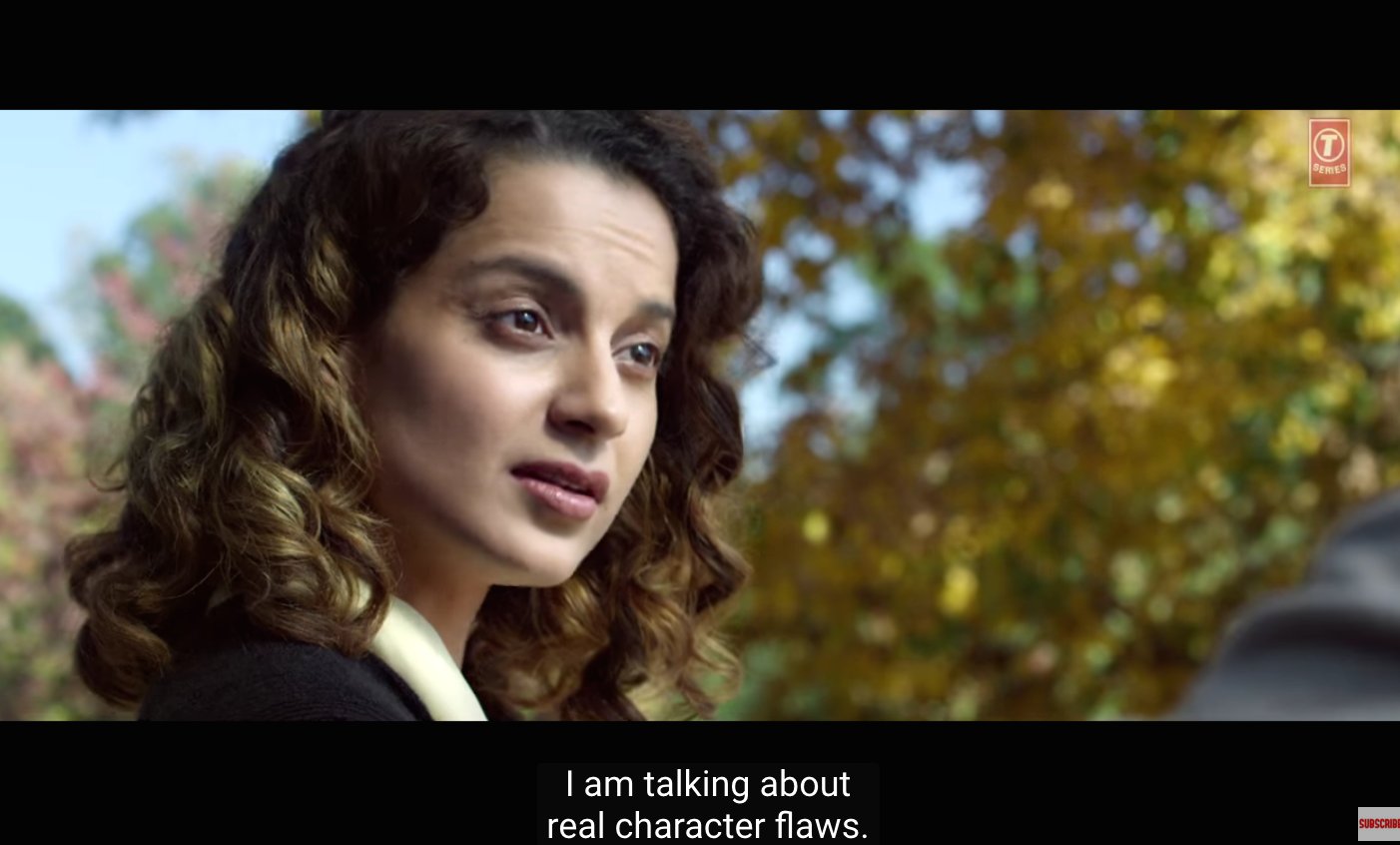 Going beyond the immediate tragedy of her circumstances, that are standard equipment for inhabitants of Mehta's world (Shahid, Aligarh, Citylights), Praful's (Ranaut) engagement with her crisis is so self-aware, so devoid of drama that it almost becomes a satire. Although marred by a couple of too-convenient plot contrivances, this often humorous character-study stands firmly as one of the better films to come out of Bollywood this year. 
When we are introduced to her, Praful Patel has already dealt with, what in all likelihood seems like a bad marriage. Working as a housekeeper in a Hilton hotel, she is saving every penny to buy herself an apartment. She feels claustrophobic in her parent's house. 
Her past, whenever brought up by her worrying mother and irritable father, is like an errant strand of hair for the 30-year-old divorcee. It's to be dismissed with a swift hand gesture and tucked behind her ears. And then, to round things off, there is a smile. 
Yes, for a character hurtling towards self-implosion Kangana smiles a lot in Simran. There is the I-will-charm-your-pants-off smile, there is the somebody-get-me-out-of-here smile and then there is the deal-breaker, I-need-to-get-my-shit-together smile.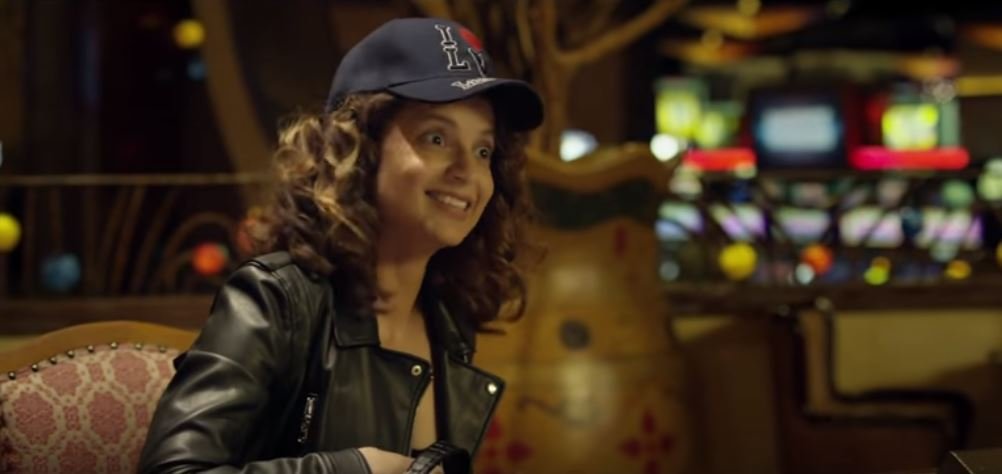 Praful, swinging from one-induced euphoria to another, would appear to be a woman on the verge of a nervous breakdown – or is she already over the verge and plummeting? 
Or, is her self-preservation instinct so very tough that she lets nothing get to her? 
She might be a swirling mess of contradictions, but there are certain things about Praful that are easily relatable. She has slept with her boss and is studiously avoiding him. She pursues a good-looking stranger in a bar and then chides him for not carrying protection. Though she has singed herself with a bad marriage, she is almost seduced by the stability that the match (Sohum Shah) found for her by her parents offers.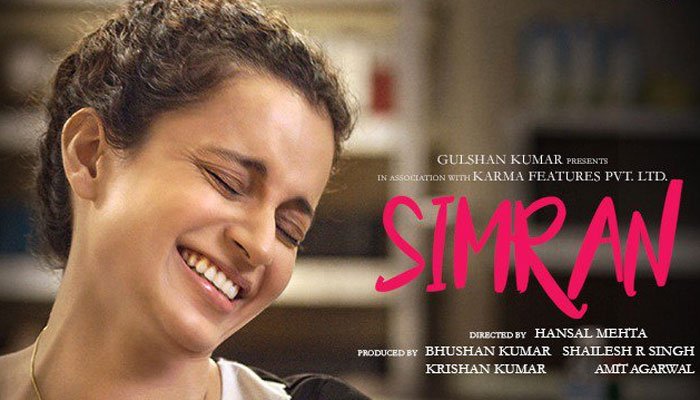 As she battles gambling addiction and almost serendipitously embarks on a bank-robbing spree, Mehta layers the narrative with sardonic comedy. But he also sees as much poignancy in her comedown. And he couldn't have chosen a better actor than Ranaut to play it all out. She makes every twitch before a smile count, every startled glance and impatient gesture tell a story. It's as if every pore of her being has snapped to wakefulness, her comic and dramatic impulses firing off in a manner that's deeply gratifying. She finds a human within the strange and beautiful monster that is Praful Patel. 
In 2013, when director Woody Allen was asked about erecting Blue Jasmine around the brilliant Cate Blanchett, he had this to say-"You hire her and get out of the way." 
I suspect most filmmakers will have the same to say about Ranaut. 
Or maybe not. This is Bollywood we are talking about.