Facing heat for citing "difference" between 1984 Sikh riots and 2002 Gujarat riots, JNU students' union president Kanhaiya Kumar has switched to face-saving mode, clarifying that "both 1984 and 2002 were indeed state led pogroms for which justice is still awaited." 
On Tuesday, Kanhaiya took to Facebook to voice his opinion over the growing criticism he had been facing for stating that 1984 anti-Sikh riot was a "mob-led massacre" while 2002 Gujarat riots were a "state sponsored violence."
The students union leader also clarified his position at a protest gathering in Delhi on Wednesday.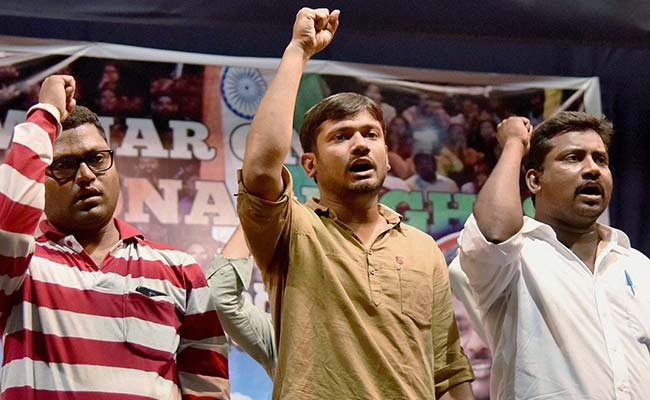 "We will fight against massacres may it be Bathani Tola massacre, or 1984 riots or the 2002 riots. We will together fight for their closures and we will make sure that the closure is in favour of justice and in favour of society. Government wants to tire us in our struggles. But, they should keep in mind that neither is their exploitation new, nor is our struggle new. You have not tired exploiting us and we will also not tire in our struggle," Kanhaiya said. 
While stating that he has been "misinterpreted and misrepresented yet again," Kanhaiya also mentioned that the current situation in the country is "a form of undeclared emergency."  
Here's what he wrote in his defence on Facebook
I have been misinterpreted and misrepresented yet again. There isn't an iota of doubt that Emergency represents one of the darkest periods of Indian democracy. My organization AISF strongly opposed and fought against the state repression during Emergency. Both 1984 and 2002 were indeed state led pogroms for which justice is still awaited. The current central government is relentlessly carrying forward its fascist agenda using state power, as visible in the recent authoritarian actions against students and all voices of dissent across the country. What we now witness is unprecedented – a form of undeclared emergency.
It was not only the BJP which had lashed out at Kanhaiya for his comments but his own JNU comrades had also expressed their disagreement with Kanhaiya's analysis of the two of the worst communal riots in India. 
Feature image source: PTI