Janata Dal (U) president Sharad Yadav on Sunday said JNU Students' Union president Kanhaiya Kumar, who has been arrested on sedition charges, is "innocent" and demanded his immediate release.
"Kanhaiya is innocent. Facts emerging out prove that he had been implicated. He should be released immediately," Yadav told reporters.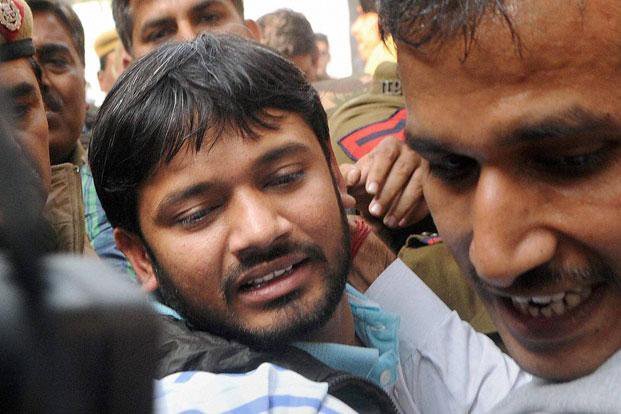 Describing JNU as 'mini India', he said Kanhaiya should be released in order to restore normalcy in the varsity.
"Anti-national slogans are raised daily in the Kashmir valley where the BJP has joined hands with PDP to run the government," he said.
He said the BJP was making a mountain out of a molehill.
"During the Bihar Assembly elections, BJP raised the beef issue and tried to incite sentiments. Beef is eaten in all seven states of North East. And this is not an issue over which a hullabaloo should be created," he said.
Yadav claimed media was used to run a false video and arrest Kanhaiya, he said.
He, however, said those who raised "anti-national" slogans should be nabbed rather than Kanhaiya.
JNUSU president Kanhaiya Kumar was arrested on sedition charges in connection with an event held on the JNU campus on February 9 where anti-national slogans were allegedly raised.
(Feature Image Source: PTI)