Arrested JNU student president Kanhaiya Kumar has mentioned names of key organisers during his interrogation session by the police to identify key organisers of the event where anti-India slogans were raised. 
Kanhaiya names DSU (Democratic Students' Union) members Umar Khalid, Anirbhan Bhattacharya, Riazul Haq & Rubina Saifee among others as the key organisers, reports India Today.
He also said that he slept through most of the day on February 9, the day the event was organised and many people raising anti-India slogans were not from JNU but had come from outside, the report adds.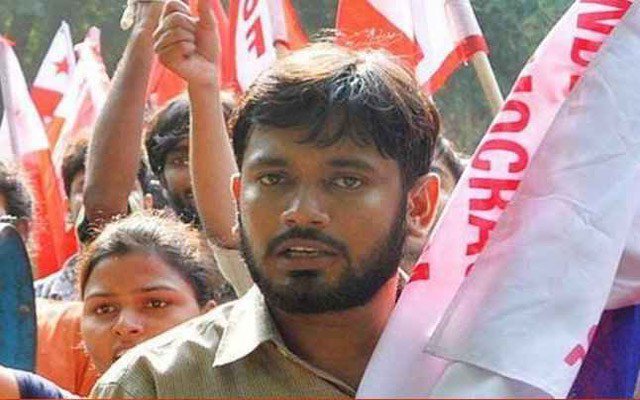 JNU students union president Kanhaiya Kumar was arrested last week in connection in a case of sedition and criminal conspiracy registered over a protest against hanging of 2001 Parliament attack convict Afzal Guru at the varsity during which anti-India slogans were alleged to have been raised.
Recently, over 400 academicians from international varsities, including Columbia, Yale, Harvard and Cambridge, supported JNU students agitating against a row over a protest on the campus.