JNU students union president Kanhaiya Kumar, who walked out of Tihar on bail last week where he was lodged in a sedition case, on Wednesday indicated that he is unlikely to campaign in the upcoming West Bengal and Kerala Assembly polls. 
Speaking to PTI, he said,
"I have already said that mainstream politics is not my calling. I am a student and want to be a teacher after I finish my PhD. However, I will continue with activism even then. "Two of my friends are still in jail, we have raised whole lot of issues ranging from Rohith Vemula case and now the Allahabad University row. There is so much to do for the students that it is unlikely for me to take that much time to travel for campaigning," 
After an electrifying speech of Kanahaiya at JNU, the CPM General secretary Sitaram Yechury had declared that Kanhaiya would be campaigning for Left parties in the Assembly polls. However, he later stated that Kanhaiya will not travel to Kerala and Bengal to campaign citing the bail and other issues involved in making him poll campaigner.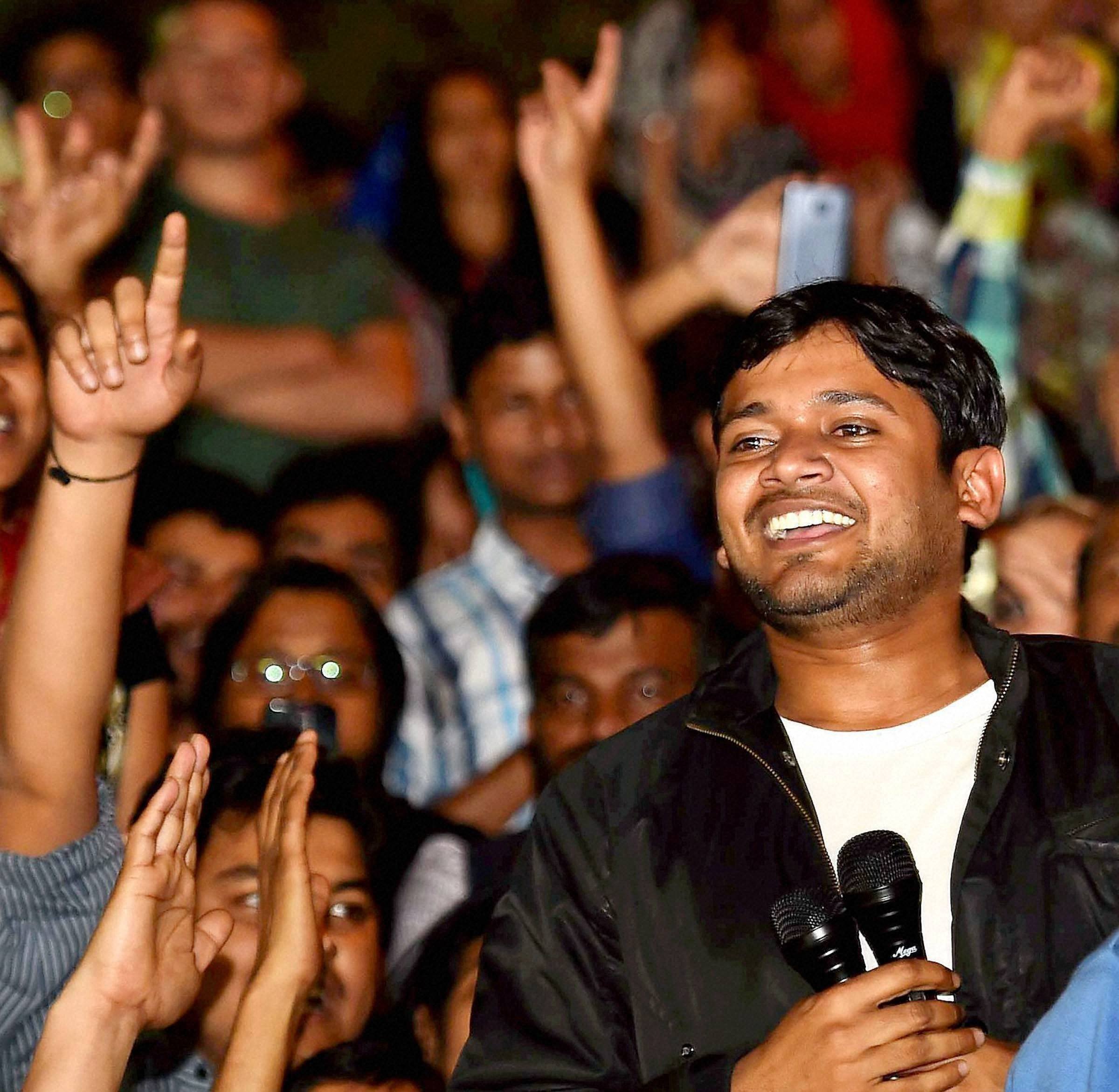 The 29-year-old research scholar also hit back at Union Minister Venkaiah Naidu who had said he was enjoying free publicity after his release from jail. "Naidu said that I and other JNU students are enjoying the publicity and should rather go study. I want to tell him what we are doing is activism but what his government is doing is politics. Does he know the difference between the two? He should know this before making such comments," he said. 
The Begusarai boy further said, "the entire country knows how difficult it is to get admission in JNU. Do they think we survive here without studying? Our motto is 'study and struggle', only the ones who are scared of the intellectual products of JNU call it politics". 
Kanhaiya also asserted that Naidu's statement was "ironical" as he himself had started his career in politics as an ABVP student leader in 1973 after being elected as the students union president of Andhra University Colleges. 
Kanhaiya was arrested on February 12 in a sedition case over an event on campus against hanging of Parliament attack convict Afzal Guru during which anti-national slogans were allegedly raised. While he was granted an interim bail for six months by Delhi High Court last week, two more students-Umar Khalid and Anirban Bhattacharya are still in custody in connection with the event. 
Kanhaiya is now leading an agitation against the alleged branding of university as "anti-national", release of his two friends, revoking of sedition charge and academic suspension of eight students including him.
(Feature Image Source: PTI)