Bollywood filmmaker Karan Johar said that India is a "tough country" where speaking about personal life can land people behind the bars and he did not want to fight "governance" by talking about issues like "intolerance".
"We are in a tough country and to speak about one's personal life in today's time can land you in jail," the director-producer said at the ninth edition of the Jaipur Literature Festival. He was in conversation with author Shobaa De and his biographer Poonam Saxena on his upcoming biography 'An Unsuitable Boy'.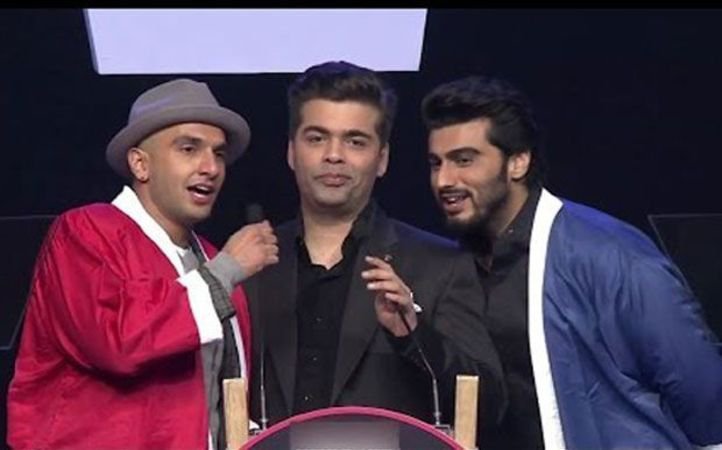 Johar, who has made films on contentious issues such as homosexuality (Dostana) and relationships outside wedlock (Kabhi Alvida Na Kehna), said as a filmmaker he felt bound at every level. 
"I feel bound on every level, be it what I put out on the celluloid or what I say in print. I feel like there is always some kind of a legal notice awaiting me everywhere I go."
He added, "Everywhere I go, I am scared. I am saying something in Jaipur (right now). I don't know who will file a case when I get home. I've become some kind of an FIR king," Johar said referring to the controversy over the AIB roast, staged in Mumbai last year which involved the western concept of insult comedy.
The Bombay High Court recently asked Mumbai police not to file charge sheet against the filmmaker and others facing a criminal case for allegedly using obscene language on the show. Johar said he did not want to fight the "governance" by speaking out on "intolerance" like his colleagues in Bollywood industry did last year. 
"Look what happened as a result of anyone who said anything on it. I make movies, I'm fighting megalomaniac movie stars everyday."
"Do I need to fight the governance? We're fighting the censor with every film. You write anything, you can't say anything. How are we democratic then?" He also added, "Freedom of expression is the biggest joke in the world… Democracy is the second biggest joke I think."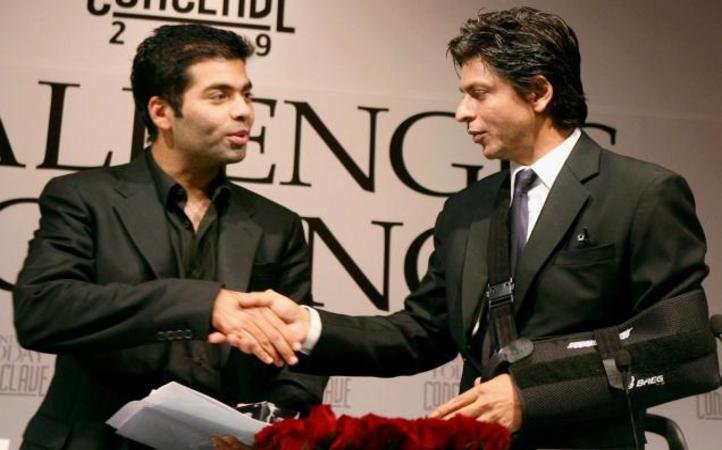 Talking about section 377 of the Indian penal code, which criminalises same sex relationships, Johar said, "It's a hurdle we need to combat." He also said he appreciated endeavors made by politicians like Shashi Tharoor who had brought up the bill in the last Parliament session.
"You can change the way the governance works, but how do you change the sensibility of the average man in the house? It doesn't matter what bill you pass and what dharna you do until the DNA or the mental fabric (of society) changes," the 43-year-old said.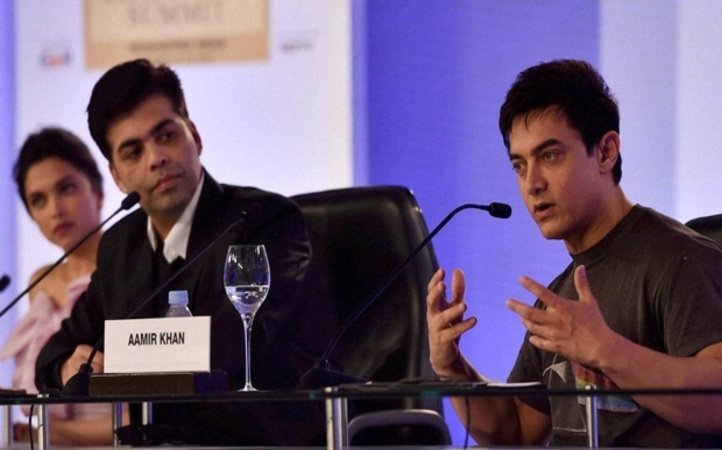 Johar also said he doesn't "judge" people who don't come out about their sexuality. The director who has made blockbusters such as 'Kuch Kuch Hota Hain', and 'Kabhi Khushi Kabhi Gham', among others shared an anecdote when he tried to pull a prank on a friend who he thought secretly stocked beef.
"We set up two policemen to go and arrest him … And it was a successful prank. That guy was horrified," said Johar adding that the incident could have turned serious had it not been a joke.
Meanwhile, other topics in the conversation included Johar's secluded childhood in South Bombay to his family's hard times, his obsessions with film songs and the importance of following your dreams.
(Images and text: PTI)