Several ex-servicemen held a protest against the delay in implementation of One Rank, One Pension (OROP) scheme by the Narendra Modi-led NDA government on July 25 in Mohali ahead of Defence Minister Manohar Parrikar's visit to the city.The ex-servicemen from Mohali, Chandigarh and Panchkula owing allegiance to different associations gathered at a Sikh shrine in Sohana carrying black flags, anti-government placards and raising slogans against the Modi government.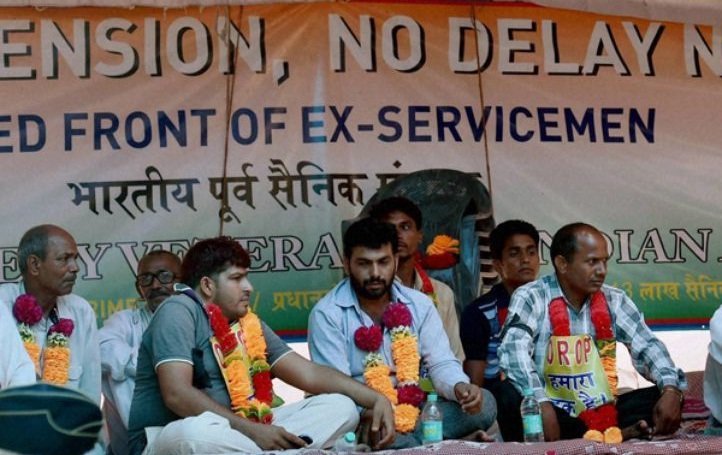 The protesters were stopped by a heavy police force by barricading the road which led to the venue where Parrikar is scheduled to inaugurate an institute. The demonstration is held at some 2 km away from the venue.Sounds of Jai Jawan Jai Kisan… We are not beggars echoed in the air during the protest."We protest against the NDA government's failure to implement OROP and want to register our anger against the centre by showing black flags to the minister for his failure to implement the scheme," said Brigadier (Retd) Harwant Singh, representative of the United Front of Ex-Servicemen (UFESM)."The defence minister has often mouthed platitudes for soon implementing OROP but has not given a firm date when that 'soon' would arrive," he said.Parrikar is on a visit to Mohali for the inauguration of Mai Bhago Armed Forces Preparatory Institute set up by Punjab government to impart specialised training exclusively to female aspirants across the state to join the Armed Forces in the country.
Anna Hazare's protest in New Delhi
Social activist Anna Hazare on July 25 accused the Narendra Modi-led NDA government of not fulfilling even a "single promise" including implementation of One Rank One Pension (OROP) scheme and assured the defence personnel that he will do whatever was possible in getting their due.
Hazare, a former soldier himself has joined the protests by ex-servicemen over delay in implementation of OROP, said he would travel across the nation to "awaken" people on the issue and it will culminate into a protest at the Ramlila Maidan in Delhi on October 2.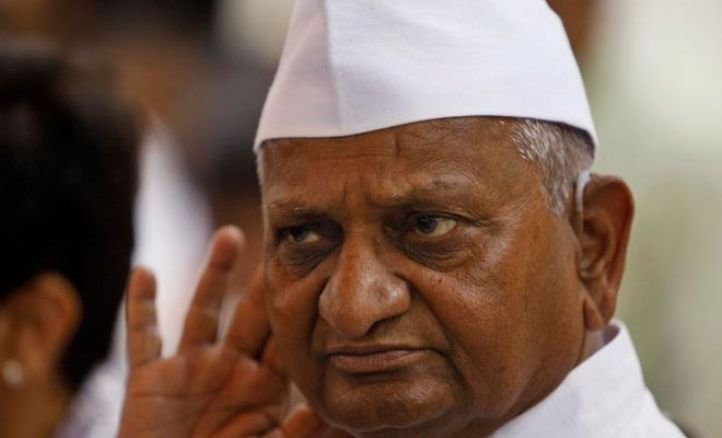 Without taking the name of PM Modi, the Gandhian activist said, he (Modi) had promised OROP before the polls, but he is yet to take a decision on the issue."When we will come to power we will implement OROP, they (Modi and the BJP) had told this in Rohtak," Hazare said while referring to the PM's pre-election rally."Shahid Diwas (Kargil Vijay Diwas) is not a day to make speeches. We will do whatever (we can) for (implementation) of One Rank One Pension. I will go to many states across the country and do rallies," he said while addressing ex-defence personnel at Jantar Mantar here where protests are being held over the non-implementation of OROP.