The passing of iconic fashion mogul, Karl Lagerfeld was an enormous blow to the world of glitz and glam. But it was worse for Lagerfeld's close ones. In particular, his closest ally and feline baby, Choupette, the cat — who was always seen by his side, pampered silly, and one of the heirs to his empire. 
Not only is this fabulous feline reportedly inheriting a huge chunk of his estate, she always had an extravagant life, to begin with. Here's how Choupette's life is opulence personified (or ahem, catified).
1. There are two maids dedicated to her.
Though fierce, Choupette has a bit of separation anxiety when daddy Lagerfeld is not around. To keep her company, play with her, feed her, and clean up after her, Choupette has two maids of her own.
2. She has her own autobiography. 
The 'auto' in autobiography was made possible by renowned author Patrick Mauriès, and through this, there is documentary proof of her living her best life. The synopsis of her book, titled, Choupette: The Private Life of a High-Flying Cat reads:
Karl Lagerfeld's world-famous cat dispenses essential advice on lifestyle, diet, fashion, beauty, and international travel for the uber-fashionable feline. Choupette—the constant feline companion of designer Karl Lagerfeld, creative director at Chanel—is a celebrity pet like no other. She has it all, from her own iPad to private jet service. She eats from Goyard silver seated next to Karl at the table, has been immortalized in Tokidoki figurines with the Kaiser, and has inspired his couture collections.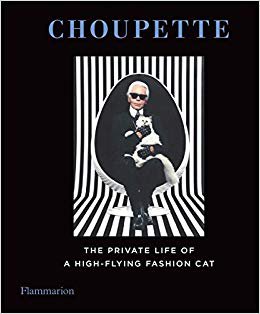 3. She has an iPad.
While she has all the toys in the world, physical activity can get tiring. To unwind with some virtual cat fun, Choupette turns to her personal iPad.
4. She made about $3 million in one year.
Even without the inheritance, Choupette is already worth a fortune. Through ads she has done for German car companies and Japanese beauty brands, her entrepreneurial ventures within a year have earned her about 3 million dollars in revenue.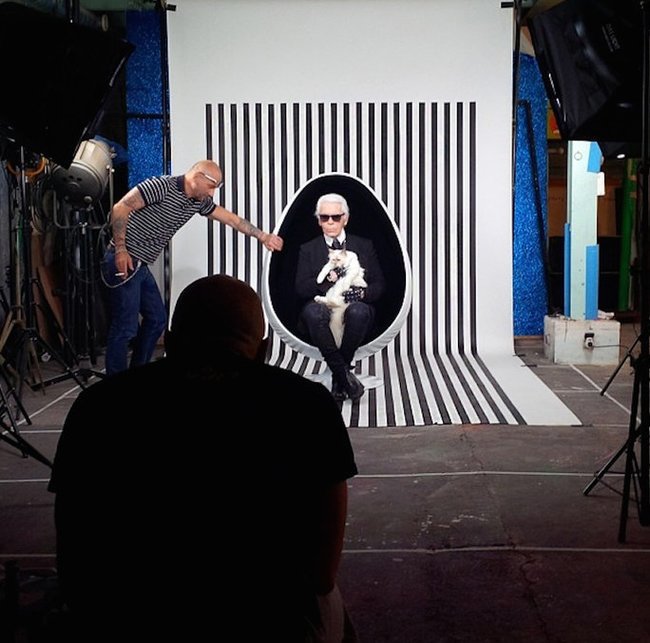 5. She only eats at the table.
Karl's feline baby never ate on the floor. She always sat by him at the table and was offered a selection of gourmet cuisines on a daily basis.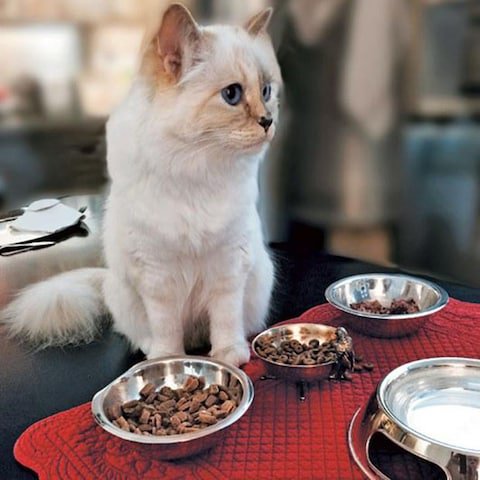 6. She has an assigned bunk in the private jet.
When she travels with her dad, Choupette has a dedicated seat, ahem… suite, with the best view and a dedicated entertainment console just for her.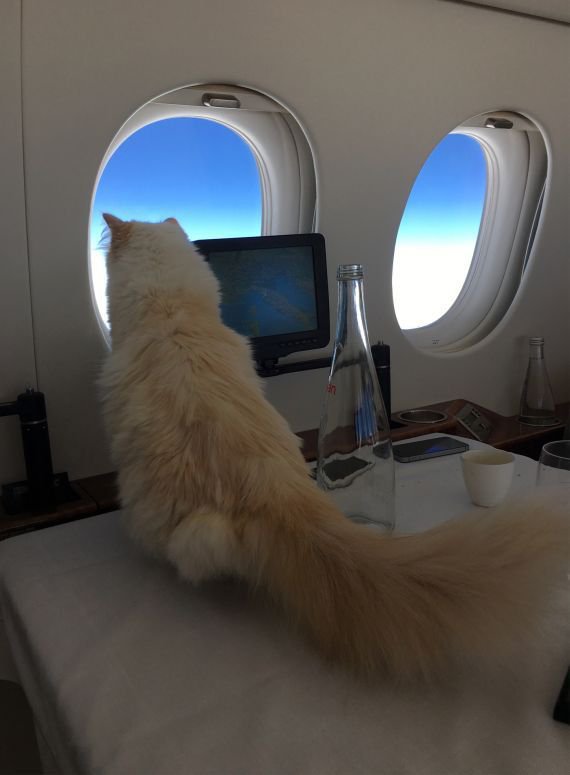 7. She is given extra special treatment on special occasions.
During holidays or celebratory moments, Choupette is treated to special meals like "catnip and caviar" by the head chef.
8. She has weekly grooming sessions.
Choupette gets manicures and intense brushing sessions on a weekly basis, thanks to which her home is hairball and scratch-free.
9. She is a social media celebrity.
Every moment of her fabulous life was documented on Instagram personally by her dad or her maids. She also uses her Instagram account to raise awareness about animal rights and pet adoption. What a philanthropic soul.
10. Her every move is carefully chronicled.
As Lagerfeld once said, "When I am not there, the maids take down, in little books, everything she did, from what she ate, to how she behaved, if she was tired, and if she wasn't sleeping. In the nine months, we have almost 600 pages."
This apparently helped him look after her better and know exactly what she needed when. 
And, if all that wasn't enough, the deceased fashion royalty has reportedly left her a huge chunk of his estate worth $380 million.
Back to feeling like a peasant.