Barely a month after an RTI revealed that the Karnataka Chief Minister Siddaramaiah and his ministers spent Rs 11 crore on travelling to their own constituencies in the last three years, a fresh controversy has erupted. An RTI applcation has revealed that the Chief Minister alone spent Rs 20 crore for air travel.
According to social activist Bheemappa Gadad who filed the application, all the air travel expenses were listed under 'official work'.
"The ministers and the CM should desist from using aircraft and helicopters for travel within the state. They should use trains and the vehicles assigned to them. This way they can reduce the burden on the state exchequer in times of distress like this drought," he told India Today.  
The news comes three days after two tankers of water were emptied in drought-hit Badagandi village in Bagalkot district to 'welcome' the Chief Minister.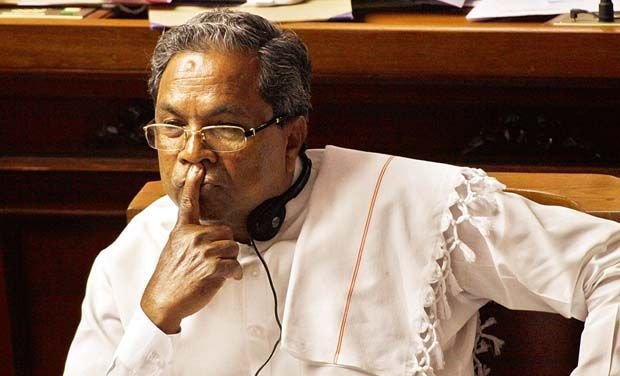 Siddaramaiah, has however, not responded to any of these accusations.
The Karnataka Chief Minister has been facing faxing flak over multiple controversies in recent times. From his diamond studded wrist watch costing Rs 70 lakh to the Rs 1 lakh costing 'water proof saree' which he had gifted to his wife, he has been facing criticism for his extravagances.
(Feature image source: PTI)