While it's usually a scam or a controversy Indian politicians like to point out while hitting out at their opponents, in Karnataka Chief Minister Siddaramaiah is in the line of fire of his opponents due to his wristwatch.
According to a report in Times of India, the opponents of CM Siddaramaiah have alleged that the price of CM's watch is anywhere between Rs 50 and Rs 70 lakh. 
However, despite well-known facts about politicians having a high taste, the allegations have evoked strong reactions from CM, because Siddaramaiah is known for his socialist credentials. 
The war of words has come in the wake of local zilla panchayat and taluk panchayat elections that are to be held in the state this month.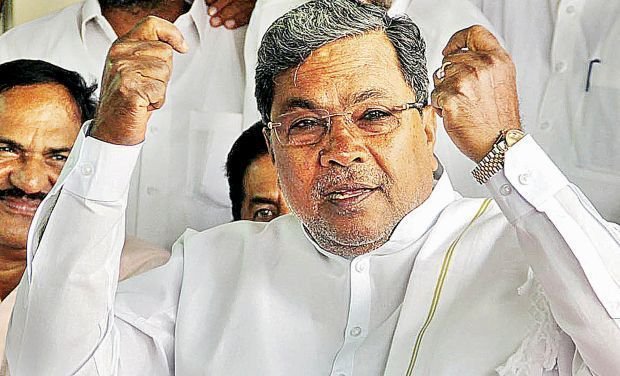 The Indian Express reports, the ongoing tussle between CM and his opponent Janata Dal (Secular) state president H D Kumaraswamy began after Siddaramaiah hit out at Kumaraswamy for splurging nearly Rs 60 crore on his son Nikhil Kumaraswamy's debut film.
In response Kumaraswamy alleged that despite claiming himself to be a socialist, the CM wore sunglasses worth Rs 50,000 and a wrist watch having a price tag of Rs 5 lakh. Countering his allegations, CM offered to sell his watch and sunglasses to Kumaraswamy at the price quoted by him.
But the controversy didn't end there. 
As per a report in Times of India, Kumaraswamy sent a photograph of the watch to its makers in Dubai through WhatsApp and confirmed that its price ranges between Rs 50 and Rs 70 lakh
"I am not against the CM wearing costly watches. Let him wear a watch worth Rs 2 crore. I am only opposing his claim that he is a socialist and a follower of Lohia," Kumaraswamy said.
This is how Kumaraswamy arrived at the price tag of Siddaramaiah's watch. 
The watch in question is believed to be Hublot make and is reportedly studded with diamonds. 
Feature image source: PTI/Representational Image