People all over the country were hoping that Padmaavat's release will put a full stop to endless controversies surrounding the movie.
But they were wrong. WE were wrong.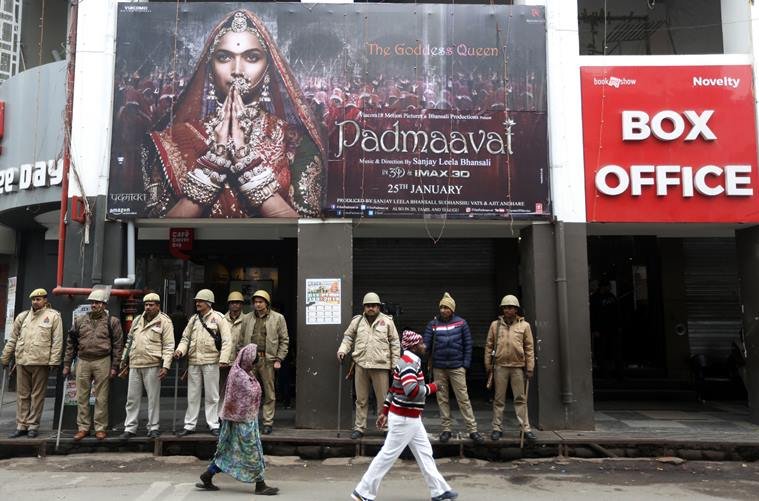 Controversies are not only increasing in number but also becoming uglier with each passing day. 
In one such incident, Karni Sena supporter Suraj Pal Amu, who had earlier offered Rs 10 crore for beheading Deepika Padukone, called NewsX anchor Sanjana Chowhan 'baby' during a debate.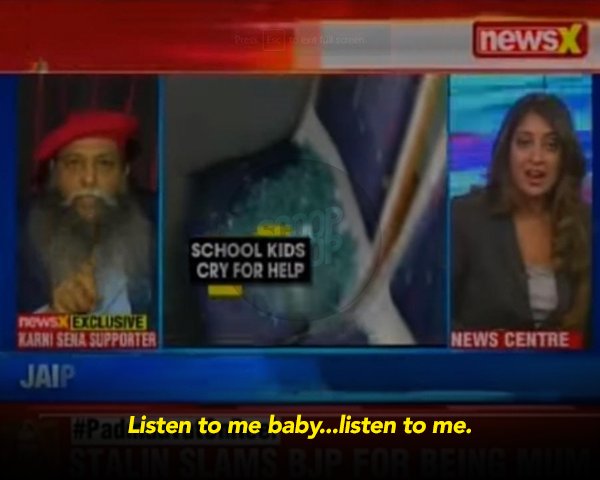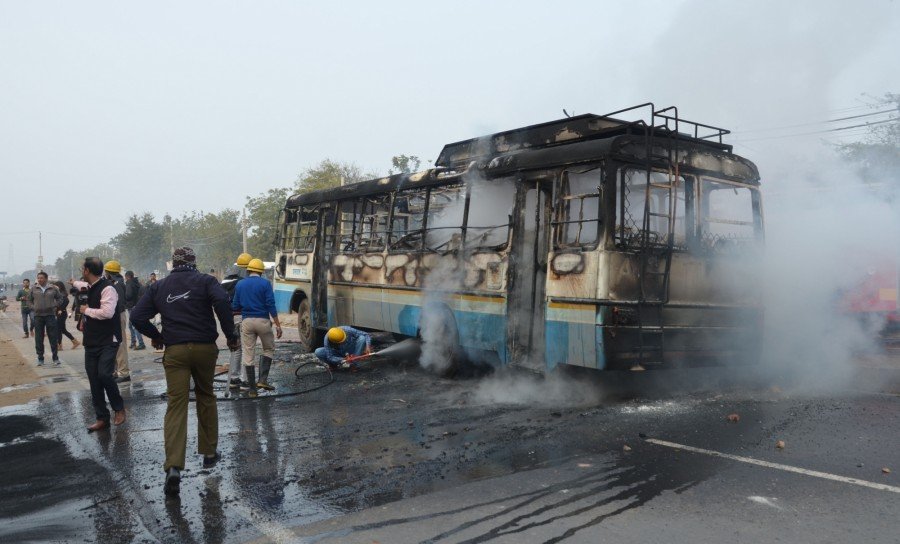 During the course of the show, Amu called Sanjana 'baby', and clearly disgusted with the usage of the term, she told him not to.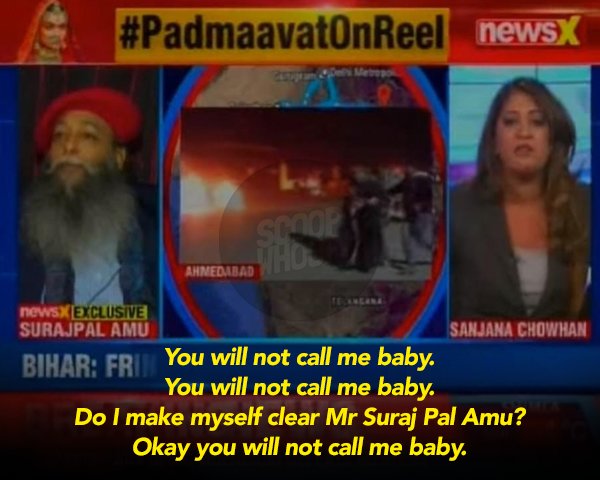 Agitated by the fact that he was called out for his indecency by a woman and totally missing the point she was trying to make, Amu said that he will neither call her baby, nor sister.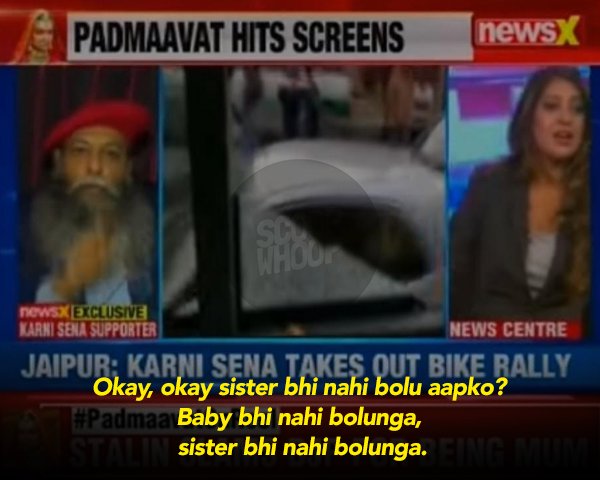 Sanjana, who showed composure fitting of a news anchor, made some valid points in response.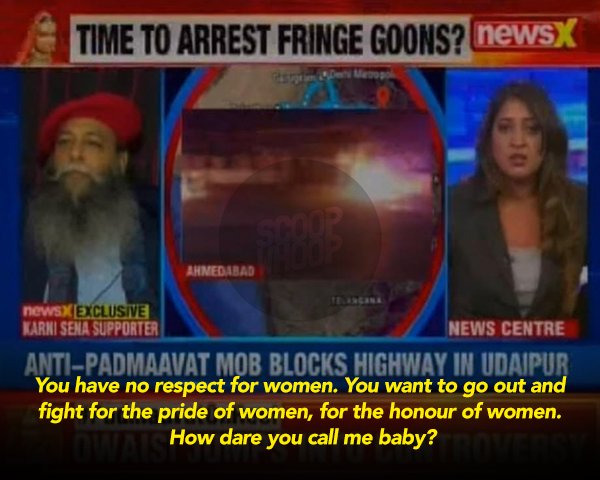 She then asked him to apologize, but this is what the Karni Sena supporter had to say: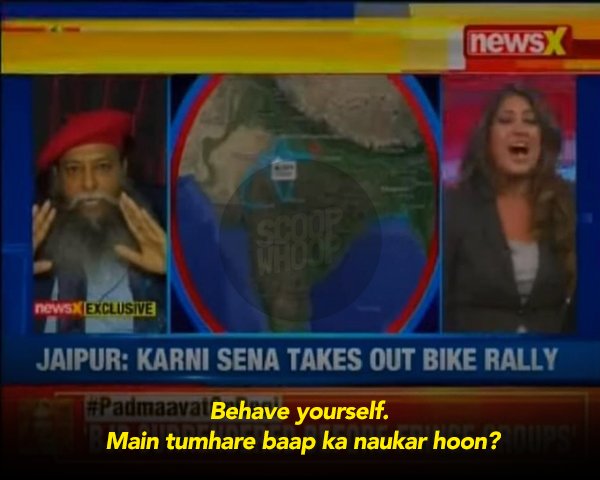 Twitter was quick to react to the incident, calling out Amu for his hypocritical stand on respecting women. 
BJP leader Suraj Pal Amu used derogatory remarks against the anchor of NewsX and addressed her as 'baby'. Yes, he is the same person who talks about dignity and respect of Rani #Padmaavati . Shit people @NewsX

— Arpita Raj (@rjarpitaa) January 26, 2018
Watch, how plainly karni sena member Suraj Pal Amu calls @NewsX anchor "baby" on national TV.And worse is this pig-headed person even refuses to apologise when @Sanjanachowhan called him out! Utterly shameful and graceless !!! https://t.co/Ca7FSmqUUv

— Manisha Kadyan (@manisha_kadyan) January 26, 2018
#SurajpalAmu calls the news anchor 'Baby' !! The party which claims their pride in the honour of their "Rani" …! Well that is not 'profane'… isn't it??

— Atti_Sara (@saradiakar) January 25, 2018
This #KarniSena spokesman Suraj Pal Amu calls 'Baby' to @NewsX Chanel anchor Sanjana Chouhan. This is charector of so called soldiers of #KarniSenagoons who are wearing Army's beret one hand calling Padmawati as Ma nd others 'Baby'. Shame to Kayar Sena. #KarniSenagoons

— Manish Pant (@manishpant) January 25, 2018
Here's the video of the interview: