For the fourth consecutive day on Friday, Kashmir remained cut-off as surface and air links between the Valley and rest of the country remained suspended due to snowfall. The Srinagar-Jammu National Highway is still closed for traffic due to snowfall which has rendered the road slippery.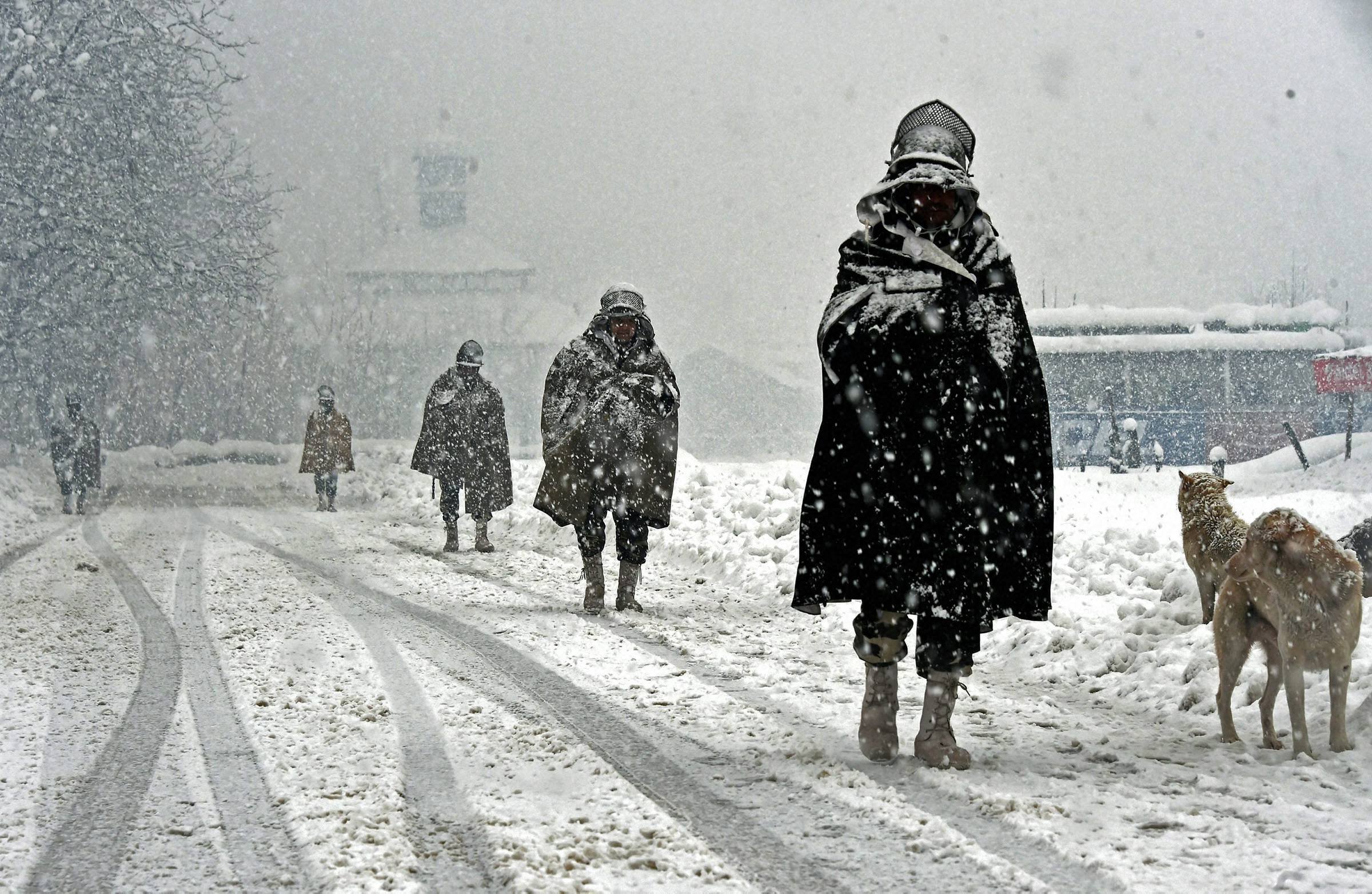 No vehicle has been allowed to ply today as well, an official of the Traffic Control Department told PTI. He said efforts were on the make the nearly 300-km long highway – the only all weather road link between Kashmir and rest of the country – traffic worthy at the earliest and the heavy vehicles, stranded since the road was closed, have been shifted from high-risk areas.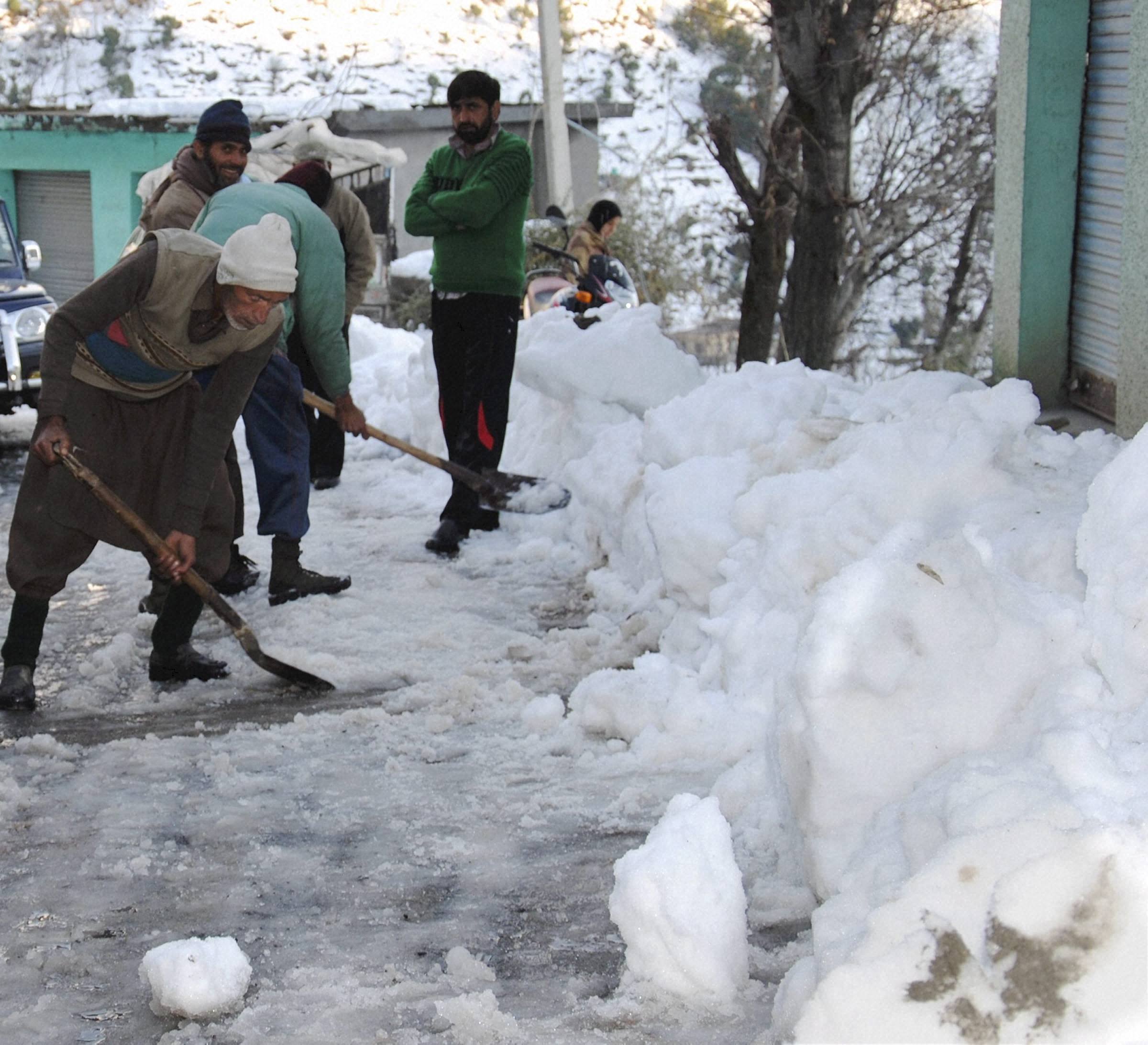 The air-traffic at Srinagar International Airport has also not resumed yet because of the bad weather. No flight operation has yet taken place today, an official at the airport said. He said while no flight has been cancelled so far on Friday, all the scheduled flights were delayed because of bad weather.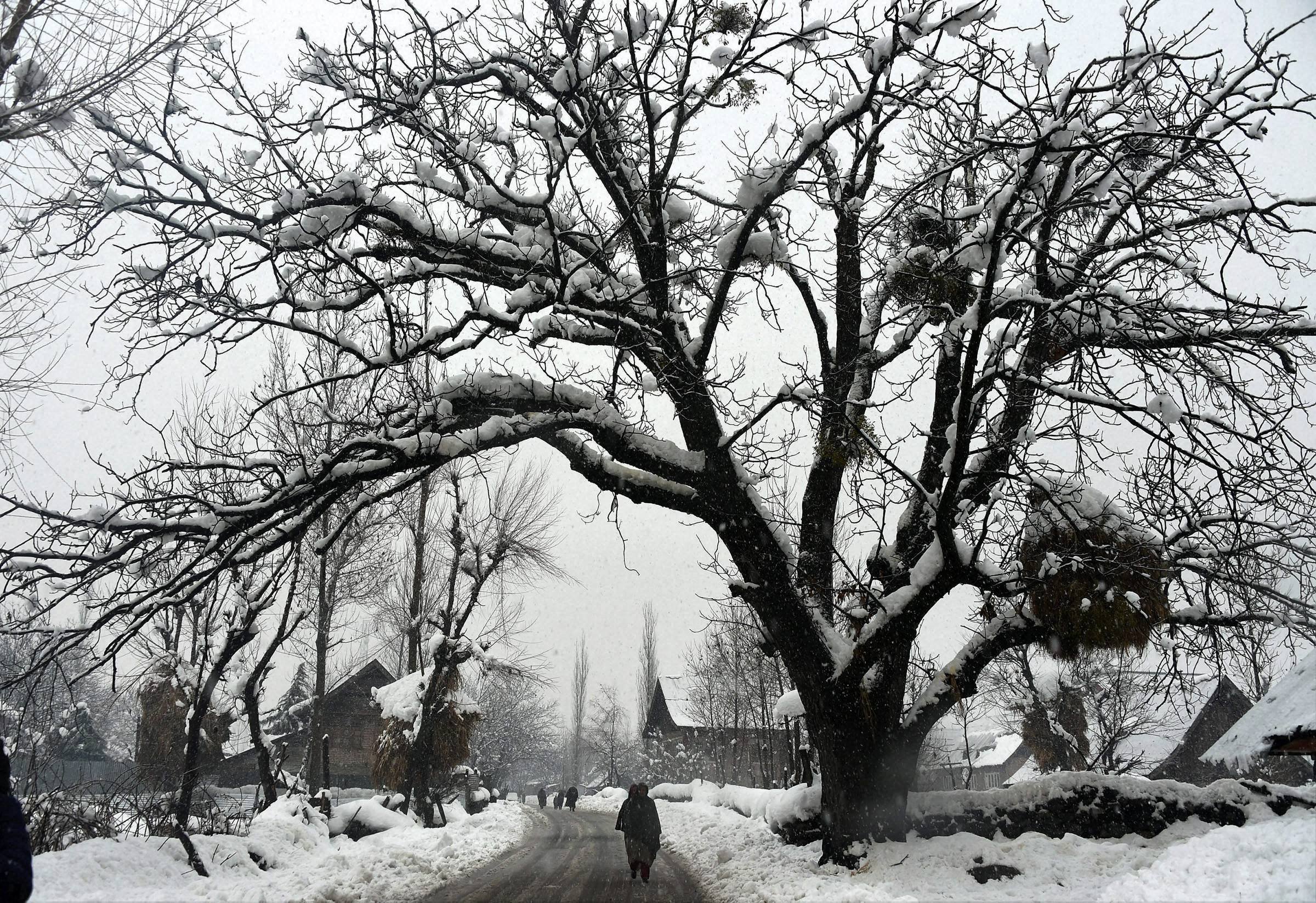 The air traffic to Kashmir has remained suspended for the last three days. Meanwhile, most parts of Kashmir received intermittent snowfall last night. Srinagar, the summer capital of the state, received two cm of snow during the last 24 hours and the mercury settled at the low of minus 0.8 degree Celsius, an official of the Meteorological Department said.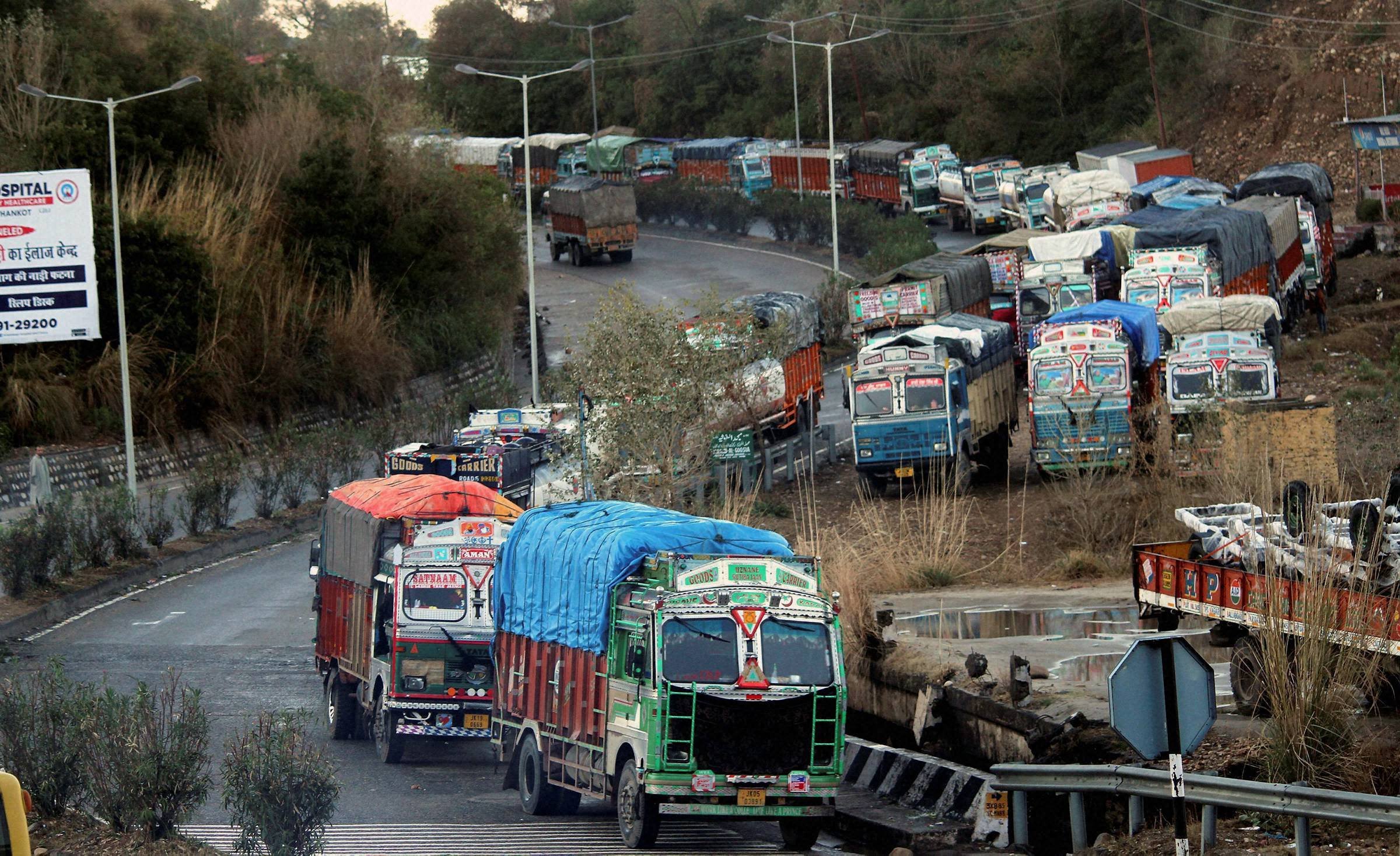 He said the famous ski-resort of Gulmarg in north Kashmir received 41 cm of fresh snowfall during the last 24 hours, while the resort recorded the minimum temperature of minus 4 degrees Celsius.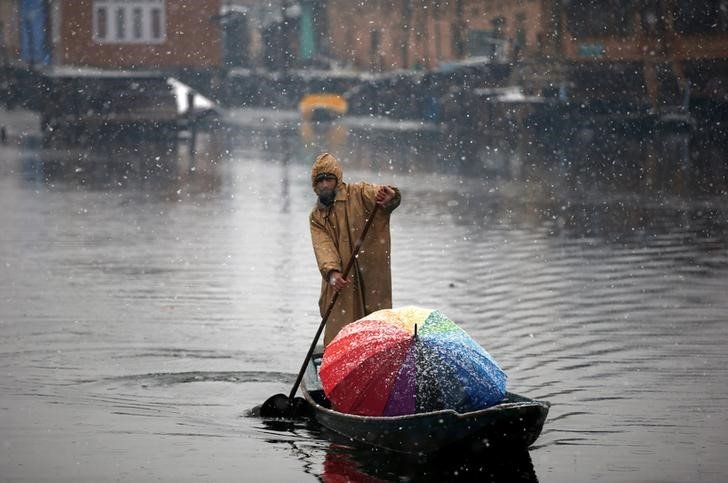 Pahalgam health resort, which also serves as a base camp for the annual Amarnath Yatra, recorded 23 cm of snowfall and the mercury there settled at a low of minus 2.2 degrees Celsius. The minimum temperature in Leh, in Ladakh region, was minus 5.1 degrees Celsius and it was the coldest recorded place in the state.
(All images sourced from PTI unless mentioned otherwise)