Animal sacrifice is the ritual killing of an animal in Islam. On the occasion of Eid al-Adha, being celebrated on Friday, September 25, an estimated three lakh animals will be used for the sacrificial ritual (Qurbani) in Kashmir, which approximately amounts to a whopping sum of Rs 300 crore.
General Secretary, Kashmir Wholesale Mutton Dealers Association, Mehraj-Ud-Din Ganaie told ScoopWhoop that around 1000 trucks with livestock have been imported to Kashmir from other parts of India.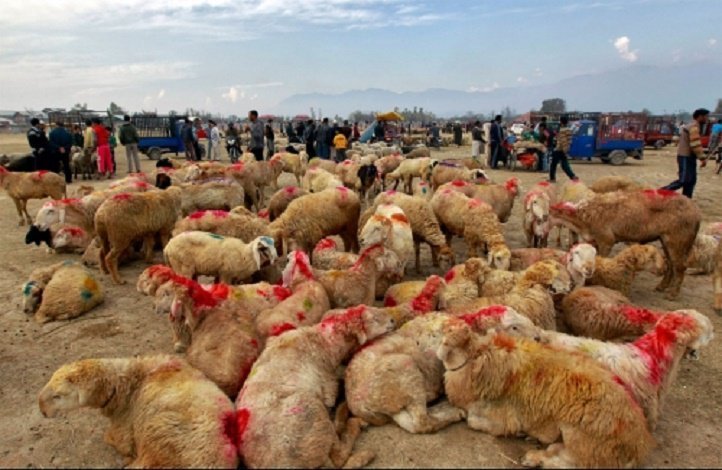 " On Eid festivals, Kashmir is having a huge mutton demand. To prevent mutton scarcity, we have imported sheep in abundance in the last week from different Mandis including New Delhi, Amritsar and Himachal Pradesh," he said.
He said the local production of livestock was comparatively more than the previous years, but that could hardly fulfill the demand.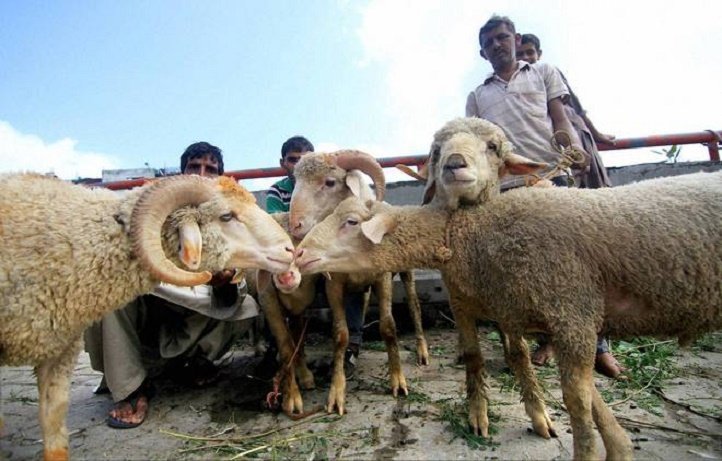 Another dealer said that on an average a sheep is sold at Rs 10,000, so on an estimate it amounts about 300 crores. The mutton demand has remained on the higher side from last few years.
The valley is still importing 57 per cent of its mutton requirement from outside with its consumption touching 253.88 lakh kilograms annually.
Many families here also collect money and buy camels to perform the sacrificial ritual. Camels costs over Rs 40,000. As per the Islamic ritual a camel can represent the sacrifice of seven people, while a sheep represents only one.
Read more: