After days of continuous torrential rains, flood threat in Kashmir abated as rainfall stopped Thursday morning, with Jhelum river flowing below the danger level. While the meteorological department on Wednesday had predicted moderate to heavy rainfall in the next 24-36 hours, the state government had termed the next 24 hours as "crucial" even as Jhelum's water level was receding.
The valley took a breath of respite on Thursday morning after overnight rains came to a halt, providing much needed relief to the panic-stricken people who are yet to stabilize after the 2014 devastating floods.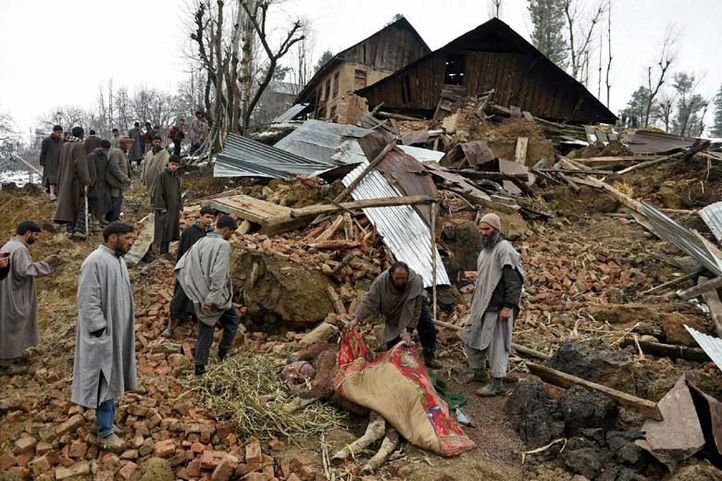 Although the state administration claims to have worked on evacuation plans and deploying officers to be ready for any emergency, many residents with memories of September-2014 floods fresh in their minds and government's failure to rescue civilians, have started voluntary migration towards safer areas. The rains kept the city residents awake through the nights as fear of Jhelum breaching its embankments loomed large.
The downpour started on Saturday evening and continued till Thursday morning, with brief pauses, triggering landslides and collapsed houses at different places. Sensing an emergency, the state government had ordered a closure of schools.
A landslide triggered by heavy rains buried alive 16 civilians from two families in central Kashmir's Budgam district.
Fearing September-like situation which had caught the state administration off guard coupled with a lack of adequate infrastructure and mechanism to deal with flood situation, thousands of families living on or near the banks of Jhelum have left their homes. In Srinagar's Lal Chowk, shopkeepers shifted their stocks to dry places after water level in the river rose higher.