The state of Jammu and Kashmir has gone missing from the map of India. Although, this wouldn't be a first. There have been repeated map controversies over Kashmir between India and Pakistan.
This time, the troublemaker is CEO of Facebook, Mark Zuckerberg and latest China's CCTV channel footage, that may spark a fresh controversy between India and Pakistan.
Zuckerberg shared a post about the Facebook's internet.org that showed India's map without Kashmir.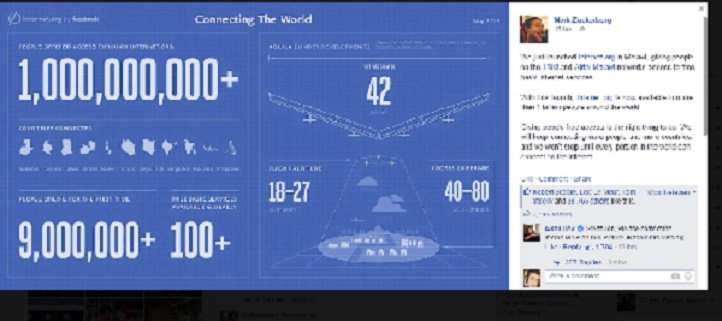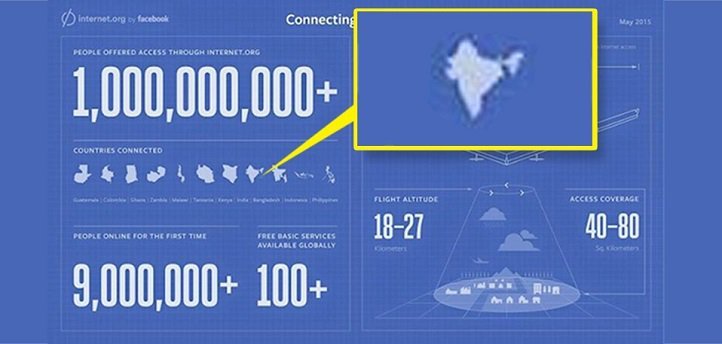 The post has invited an unpleasant series of comments with many Indians demanding Zuckerberg to correct the post. Some users even indulged in a verbal abuse.
"Great Job, Please correct the Indian MAP on this Picture, Kashmir is Missing [sic]," reads a Facebook post.
Ashu Dhar, a user, posted: "Dear Mark, you have been to India several times, you should have confirmed the Indian map before sharing this photo. I belong to that state which you have not shown as part of India. Truly disappointing."
Another Facebook user, Amol Swift commented, "I'm an Indian and this should not offend you! Kashmir is a part which is not completely controlled by our Government. This map shows India with only its parts being controlled by the Government perhaps thats why there isnt any Kashmir in it. [sic]"
Meanwhile, a picture from China has gone viral on Twitter that shows the Map of India without Kashmir and Arunachal Pradesh. The image is reportedly part of the footage from a CCTV camera in China that was shown to the viewers during the on-going visit of Prime Minister Narendra Modi in their country.
The former Jammu and Kashmir chief minister Omar Abdullah has retweeted the same picture on his Twitter handle.
Recently, popular TV news channel Al-Jazeera faced a five-day ban in India after it allegedly showed a map that the government said was incorrect. The map depicted the north Indian state of Jammu and Kashmir as divided between India, Pakistan and China — a move the government reportedly denounced as "cartographic aggression."
Where exactly is Kashmir?
This is what the Indian map looks like according to the United Nations. It divides Kashmir between India and Pakistan.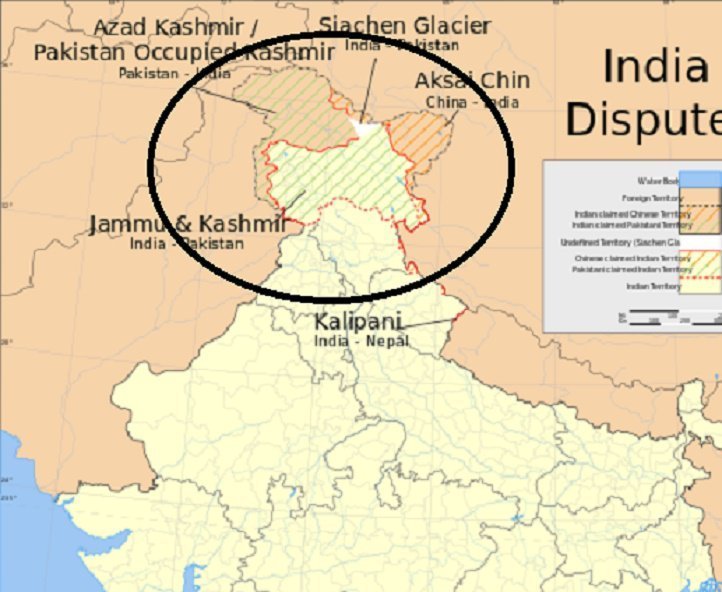 Source: Wikipedia
India's map of Kashmir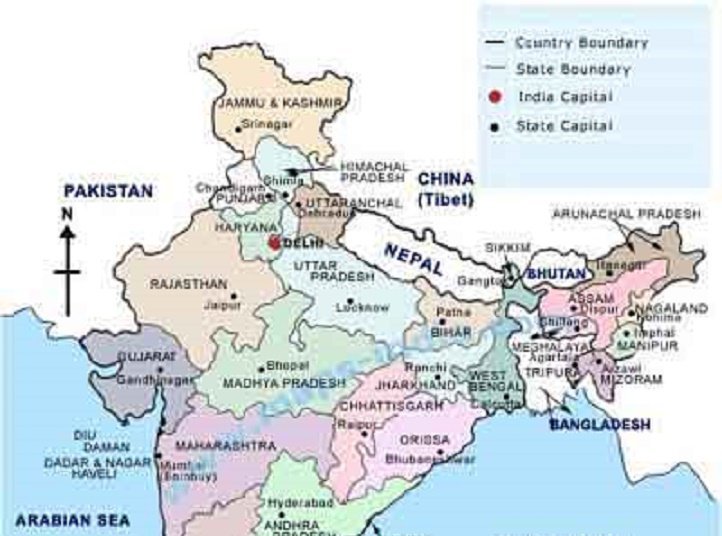 Image Source: Kashmirnewz
Pakistan's map of Kashmir
Pakistan considers Kashmir a disputed territory. Because of Kashmir's religious majority, they think it should have gone into Pakistan's kitty during the division of India in 1947. Although, they have got hold of one-third of the state, in their maps they show "Pakistan occupied Kashmir" (PoK) as an integral part of Pakistan and call it "Azad Kashmir", and term the "Indian Kashmir" as disputed territory and "China controlled Kashmir" as an integral part of China.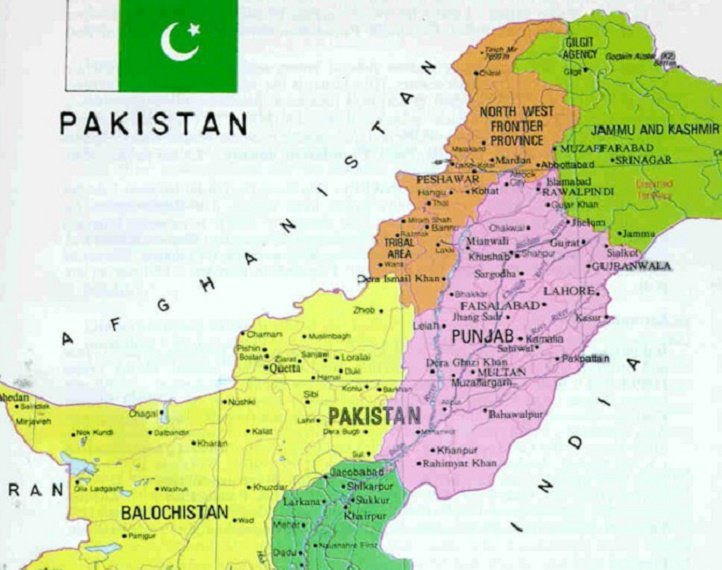 Image source: eudoxus2