(Any opinions expressed here are those of the author and not necessarily of ScoopWhoop)
Among a set of decisions which erstwhile chief minister of Jammu and Kashmir Omar Abdullah announced after his party's 3-0 whitewash in 2014 parliamentary elections, was the lifting of ban on Short Messaging Service (SMS) on pre-paid mobile phones after four years.
Omar's move became a laughing stock across Kashmir, not for the apparent reason that state assembly elections were set to be held later in the year, but, during the four years of SMS ban, cellular Internet had already made people switch to social media and messaging apps.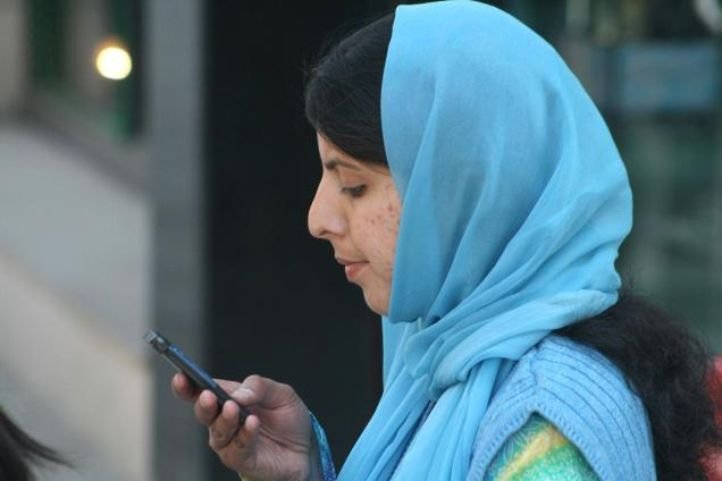 Four years is a long time!
Perhaps, it was not Omar's time. Or the Twitter-savvy CM, who has gone to the extent of confessing his chair's impotency before New Delhi publicly, imagined that Kashmiris were desperate to send SMSes.
They were not. Omar lost power.
War on towers
The word 'peace' in Kashmir simultaneously acts as a deception for both Kashmiris as well as the outsiders. These days, restive Kashmir valley is in the middle of a new kind of turbulence.
Unknown gunmen have unleashed a series of well-orchestrated attacks on mobile phone towers across north Kashmir and Srinagar. Two people have been killed and three injured in the five attacks that began in the last week of May.
Earlier, posters bearing name of an unheard about group 'Lashkar-e-Islam' warning cellular service outlets to shut down their business had appeared in north Kashmir's Sopore town. More recently, posters from Tehreek-e-Taliban 's alleged Kashmir wing has released posters threatening consequences if the people of Kashmir do not abide by the listed things.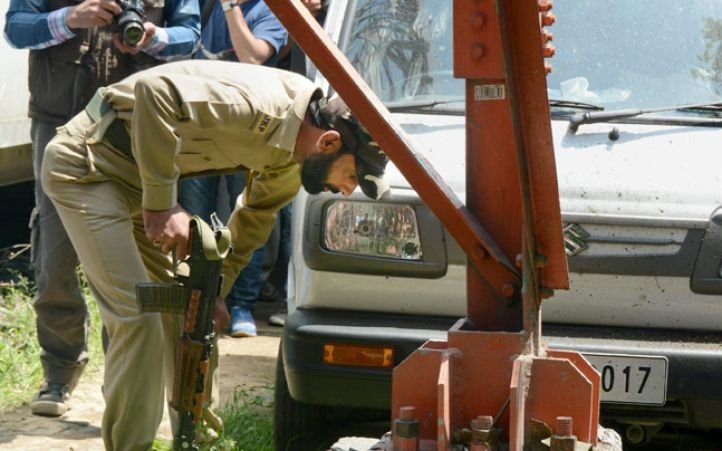 Police said the attacks are being carried by militants who, according to various reports, were frustrated by mobile phone companies' sharing information of communication between militants with the army and intelligence agencies.Other reports claimed that militants were attacking mobile towers because army had recovered a communication device installed on a mobile tower in Sopore that was being used by militants to communicate with each other.
The series of attacks created such a fear psychosis in the valley that many landlords who have rented their land for installations of towers had shut them down, without company's directions. For days, outlets of cellular companies remained closed.
Media judgement
Due to the attacks, communication was severely hit in the valley. However, this is not the first time mobile phone services have been snapped in the valley.
It might come as a surprise to many that in all the cases of shutting down mobile networks in the valley, before the recent attacks, it was done upon state government's orders.
Try calling a Kashmiri cell number on Republic Day or 15th August. You'll know.
After 2008 and 2010 uprisings, state governments have repeatedly shut down cellular communication lines in Kashmir as soon as something happens (read civilians killed in police firing). When Afzal Guru was hanged, Police and CRPF had not only ensured curfew across Kashmir but on tower signals too.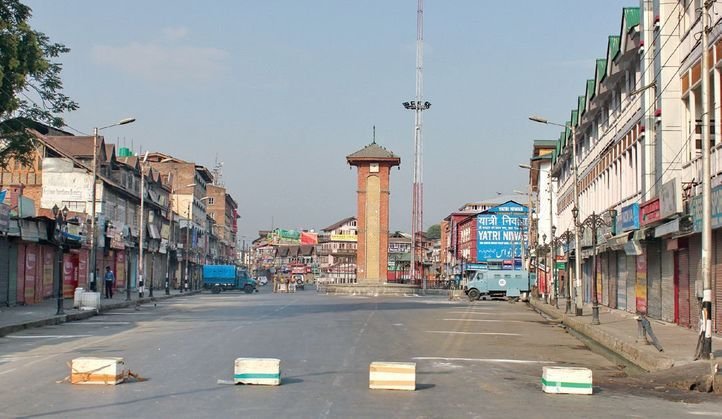 On many occasions if a chief minister or a leader happen to be in a Kashmiri village or town, mobile phone communication is the first thing to be shut down.
But, that is not what the Indian television news channels are reporting.
Recent crisis have unveiled, yet again, a selective approach of Indian media towards the situation in Kashmir, particularly when the situation is against the interests of Kashmiris.
That the 'militants' are behind the attacks on towers in Kashmir was enough for TV anchors to colour Kashmiris as 'extremists' who can't even tolerate mobile phones!
Not a single media house differentiated between militant and unknown gunmen while reporting the attacks. As a matter of fact, it's only the police and other security establishment agencies who have attributed the attacks to militant group Hizbul Mujahideen.
If taken at face value, the claim may sound reasonable. But resistance and militant groups alike have also condemned the attacks and termed the attacks as handwork of "Indian security agencies to defame the freedom struggle of the people of Jammu and Kashmir."
Senior Hurriyat chairman Syed Ali Shah Geelani said the "terror organization is the brain child of the Indian secret agencies on the pattern of Al-Faran and its only purpose is to harm and defame the freedom struggle and economics of Kashmir and to disturb the social setup of the state."
He also voiced that Lashkar-e-Islam may target pro-freedom leaders.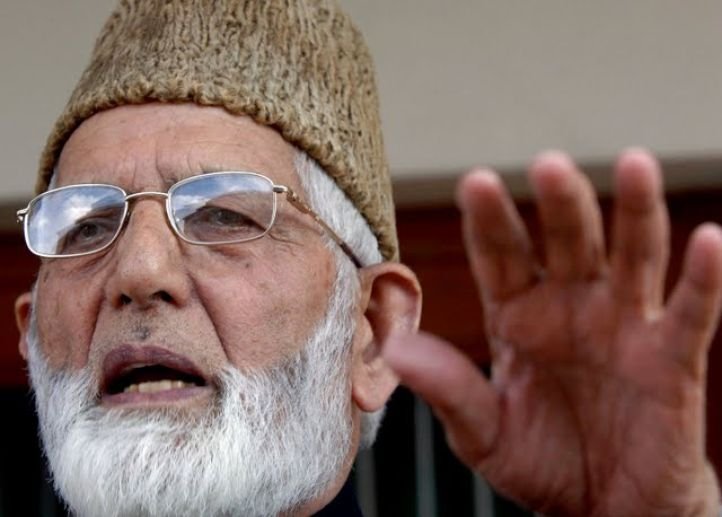 Days after the attacks, it was United Jihad Council (UJC), an amalgam of militant groups fighting against Indian rule in Kashmir, which asked the cellular companies to resume routine work.
Hurriyat also asked UJC to probe the attacks at its own level and reveal the truth before public.
UJC chief, Syed Salahuddin, denied any links of the group with UJC and called Lashkar-e-Islam as an "India-sponsored organisation."
Questions and confusion
The situation on ground in Kashmir remains full of confusion and fear. From Hurriyats to a common Kashmiri, everyone has condemned the attacks, but that's not the end. Nobody in Kashmir knows who's attacking the mobile phone towers and why.
The situation begs some questions, which either have been deliberately not asked or are too 'sensitive' for inviting the wrath of the state.
For example, no Indian news presenter found it worthy to question why were 'militants' targeting and calling for outright ban on cellular services in Kashmir more than 12 years after the services were started? After all, it was the Indian army which had shown reluctance for starting mobile phone services in Kashmir in 2003 citing concern that militants might use the mobile network for communication.
It wouldn't be inaccurate to say the TV news channels act as an arm of state, rather than a professional watchdog, in case of Kashmir. In Kashmir, it's more than a perception that Indian media played an instrumental, if indirect, role in ensuring the re-arrest of Muslim League chairman Masarat Alam.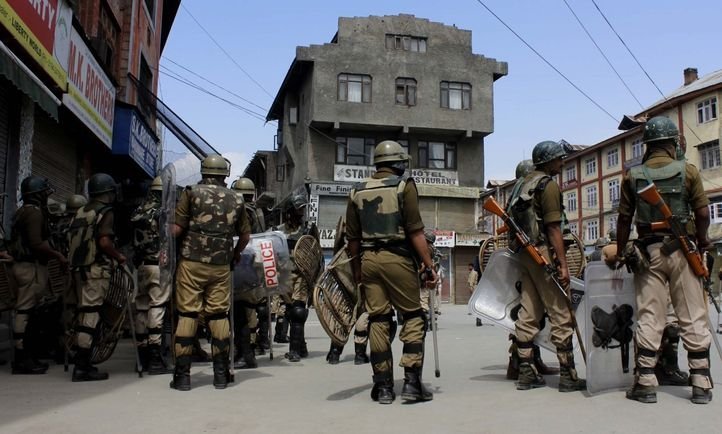 At the core of media coverage on Kashmir is a hyper-nationalist impulse that not only obfuscates truth but also compromises journalistic ethics and balance. That's why you won't see anchors shouting at politicians and so-called experts on their prime-time shows when a Kashmiri teenager is arrested for posting an 'Aazadi (Freedom)' status on Facebook.
After all, nothing is impossible in Kashmir. And it's precisely for this reason that Kashmiris are not convinced with the official version — that militants are attacking towers.
In a place where fake encounters, custodial killings and harassment of civilians carried out by the state are not a thing of the past, the blasting of towers and pasting threatening posters looks a cakewalk for subjugating the population to isolation and disconnect.
Nobody bothered to explore a possibility of questioning the security establishment, which has a substantial number of allegations of violating human rights in the conflict-torn valley against it. How does it respond to the denial of role in attacks by militant groups? Is the official version always true?
For an average mind it looks banal how easily an unknown group of gunmen wade through a network of more than half a million Indian forces and thousands of policemen and intelligence sleuths, and bring down the communication network in such a small time.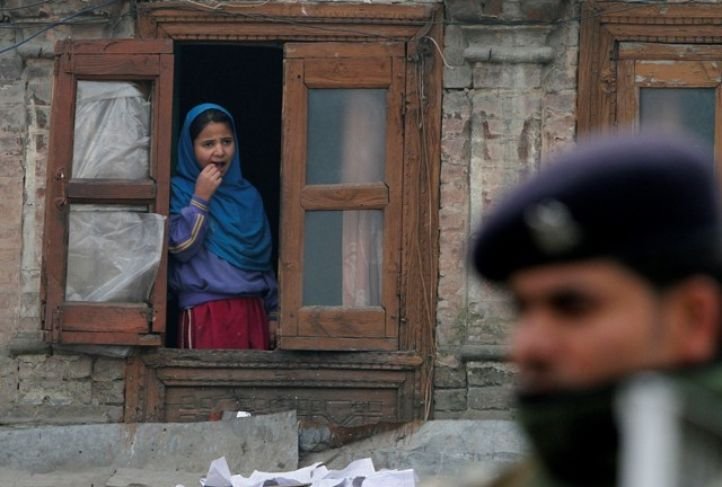 In a strange way, if militants really are behind the attacks, the crisis speaks volumes of whose writ rules in the state of Jammu and Kashmir. Isn't the militancy at its lowest in Kashmir at present?
So, who's benefitting from shutting down towers?
Definitely, not Kashmiris.
On Thursday, the police claimed to have arrested four 'Over Ground Workers (OGWs)'of Hizbul Mujahideen from Sopore in connection with the attacks. However, at present, a major breakthrough still awaits the police in the case.
While police investigations carry on, Kashmiris will have survived yet another spell of violence which they had nothing to do with.
For now, as standards of existing statist convention about Kashmir allow, it remains unlikely that Kashmiris will ever know the motives and men behind the attacks.
That there was once a group which called for a ban on cellular companies in the state will be another addition to the bruised memory of Kashmiris.