Kashmir is tense again. This time over the death of a young trucker who succumbed to his injuries at Delhi's Safdarjung hospital after a group of goons set ablaze his truck following rumours that three cows were killed in the area.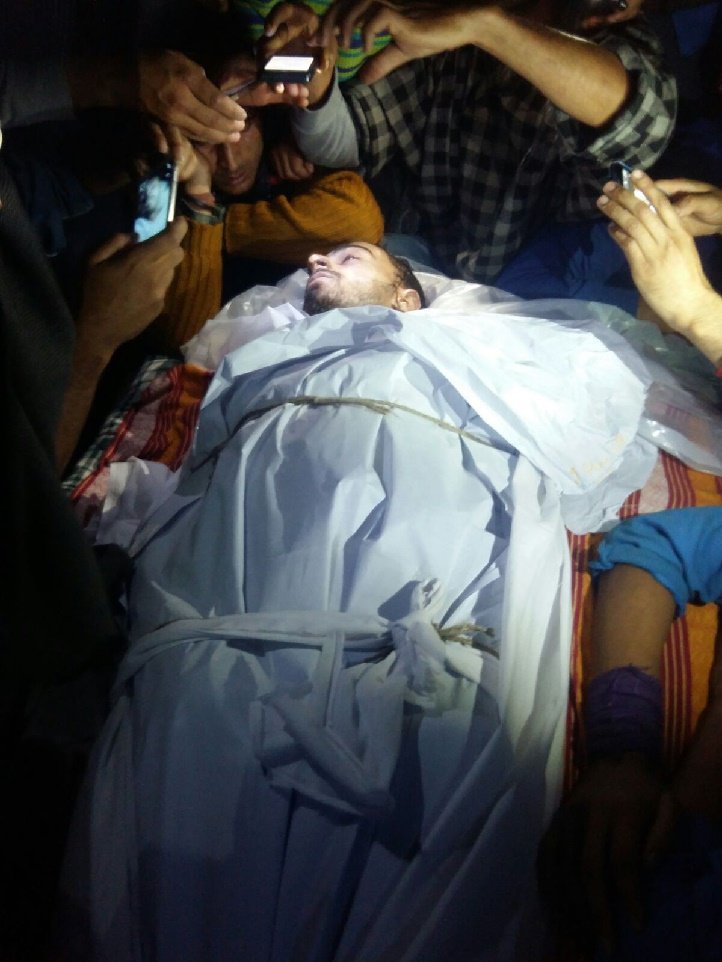 Body of Zahid Rasool Bhat | Source: Shahid Ahmed
Zahid Rasool Bhat, 18, of Batengoo village in Anantnag (Islamabad) district — a class 10th student — became a victim of murderous assault by goons who attacked the truck he was accompanying, in Udhampur district of Jammu region on October 9. Zahid had suffered over 60 per cent burns.
The truck conductor, Showkat Ahmad was also injured in the attack and is undergoing treatment at Safdarjung hospital while the driver, Rameez Ahmad, managed to escape from the spot.
The separatist leaders in protest against the gruesome killing have called for a valley wide shutdown on Monday. Thousands of people participated in the funeral prayers of Zahid at his native village.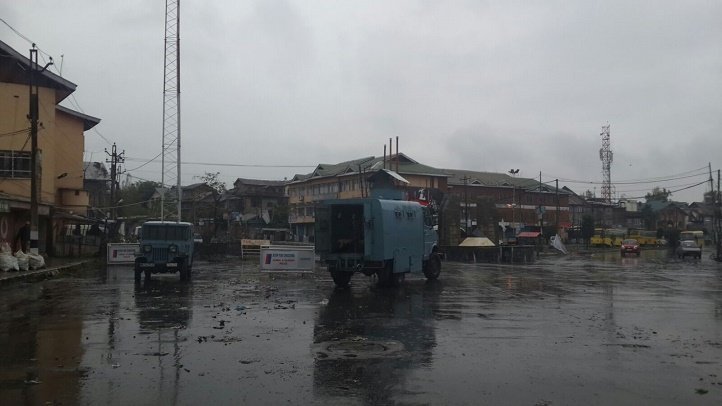 Police and paramilitary forces deployed in all the sensitive areas | Source: Gowhar Ahmed
Massive protests broke out
Hundreds of people hit the streets and shouted pro-freedom and anti-India slogans. They demanded stringent punishment to his attackers.
Police and paramilitary forces have been deployed in all the sensitive areas of Kashmir valley to thwart incidents of stone pelting. On Sunday evening angry protesters hurled stones at the police, who used tear gas and batons to drive them back at a village in Anantnag district.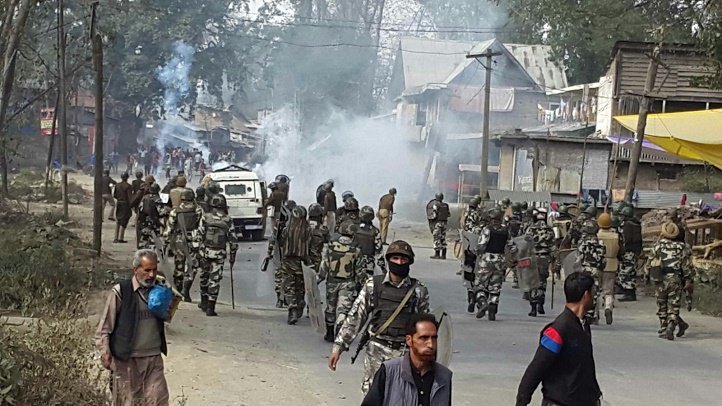 Massive protests erupted in the region | Source: Gowhar Ahmed
The government widely condemned Zahid's death. Chief Minister Mufti Sayed said: "I have no words to condemn the dastardly act which consumed the life of a poor and innocent young boy for no fault of his".
The attack had rocked Jammu and Kashmir assembly, with the opposition National Conference blaming the BJP and targeting the government for not disclosing political affiliation of attackers.
The situation is tense across the region and any untoward incident could trigger a 2010 like agitation.
Read more: