Days after the trouble at NIT Srinagar made headline, Kashmir is on a boil again after two youths were killed when army personnel opened fire on locals in Handwara in north Kashmir who were protesting against the alleged molestation of a girl by an Army man.
As authorities have ordered an inquiry in the incident, here's what we know about the situation so far: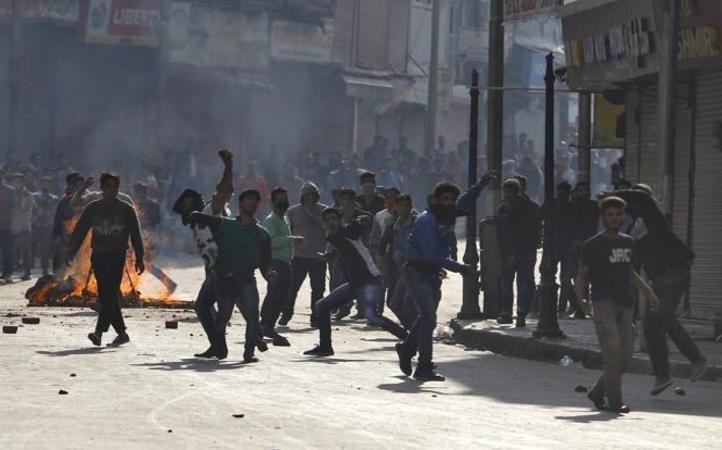 Villagers started protesting on Tuesday against an on duty Army man who allegedly tried to molest a girl student near a wash room in main town.
The villagers were demanding the arrest of army personnel involved in the incident, when the army opened fire on the demonstrations.
Handwara,J&K: 2 civilians killed in firing by security forces after protests over alleged molestation by Army jawanshttps://t.co/TQog0H681z

— ANI (@ANI_news) April 12, 2016
The firing left four youths injured, of which one died on the spot and another one succumbed to his injuries at a hospital.
The army said that it deeply regrets the loss of life and the matter will be investigated, and the guilty will be dealt with according to the law.
The IGP of Kashmir, SJM Gillani said that the forces opened fire when the crowd tried to ransack the bunker and set it on fire.
While the situation has been tense since the encounter, the IGP said that it is being brought under control. 
Feature image source: PTI