A day after Jammu and Kashmir government announced the establishment of separate enclaves for Kashmiri Pandits in the Valley, separatists and Kashmiri Pandit groups have vehemently opposed the decision and called for protests against it, a Dailymail report says.
While the separatists have termed it as a "ploy, backed by RSS, to change the demography of the state", the Pandit groups have said that they don't want to live in exclusive enclaves but with the majority.
"Wherever there is minority (community) it should live with the majority, and the majority should be magnanimous enough to take care of security and safety of the minority," said Kashmiri Pandits Sangharsh Samiti chairman Sanjay Tickoo, the report notes. Facing a political storm after the decision, the ruling BJP-PDP coalition led by Chief Minister Mufti Mohammad Sayeed on Thursday denied the reports of "Israeli like settlements" and called the composite townships as "inclusive" and not "exclusive", where any citizen of the state can live.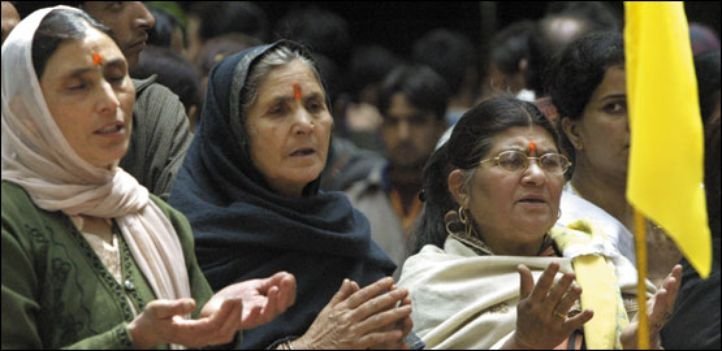 Here's everything you need to know
— Thousands of Kashmiri Pandits fled the Valley during early 90s when a Pakistan-backed armed insurgency led by Kashmiri Muslim youths erupted against the Indian rule in Jammu and Kashmir.
— Though not against the return of Kashmiri Pandits to the Valley, separatists have over the years called on Kashmiri Pandit s to return to their native places and live with their Muslim brethren in their old native places.
— On Kashmiri Pandit question, the alliance document 'Agenda of Alliance' worked out between BJP-PDP to form the government in the state reads "protecting and fostering ethnic and religious diversity by ensuring the return of Kashmiri Pandits with dignity based on their rights as state subjects and reintegrating as well as absorbing them in the Kashmiri milieu."
— Prior to polls, among many other controversial issues like AFSPA, Article 370 and settlement of West Pakistan refugees, both BJP-PDP had dissimilar views on the Pandit question.
— On Tuesday, at a meeting in New Delhi, Union Home Minister Rajnath Singh had asked Mufti to provide land in the state for composite townships for Kashmiri Pandits.
— After announcing his decision to acquire and provide land at the earliest for enclaves for settlement of Kashmiri Pandits in the valley, Mufti was in the midst of a political swirl after separatists across the spectrum reacted strongly against the move and called for state-wide protests on Saturday.
— According to separatists, the establishment of separate zones for Kashmiri Pandits is an "Israel-like settlement plan in Palestine" which is aimed "to change the demography of the state."
— Several Kashmiri Pandits groups and the coalition's major opposition National Conference have also opposed the settlement of the Pandits in separate zones.