Four Kashmiri students were thrashed by their fellow students, at Mewar University in Rajasthan's Chittorgarh on Friday, November 22.
The attack is said to have taken place after an altercation between the two set of students inside the campus, reports 
Times of India
.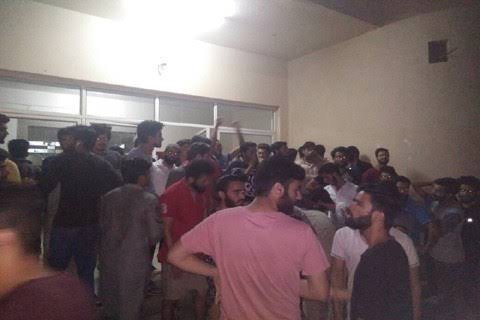 One of the four students attacked, Tahir Majeed, had to be hospitalized after he was seriously injured. 
The other three students – Bilal Ahmad, Isfaq Ahmad Qureshi and Mohammad Ali – all received minor injuries. 
Four students have been arrested for perpetrating violence and the additional SP Chittorgarh Sarita Singh removed Gangrar SHO Labhu Ram Bishnoi from his post for negligence in handling the dispute. 
Bilal Ahmed one of the victims, told 
The Wire
: 
The students from Bihar had behaved very rudely. They even called us terrorists.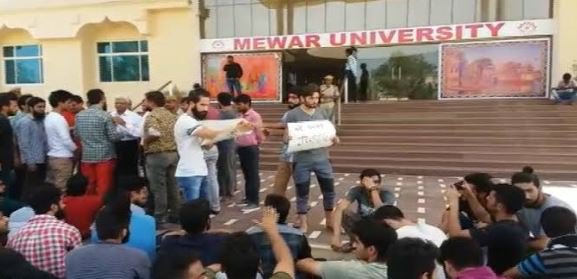 Earlier on Friday, an altercation broke out after a gate pass was issued to a Kashmiri student and denied to a student from Bihar. 
The argument was settled by the University Dean at that point of time but the students from Bihar attacked the Kashmiri students at night inside the college mess.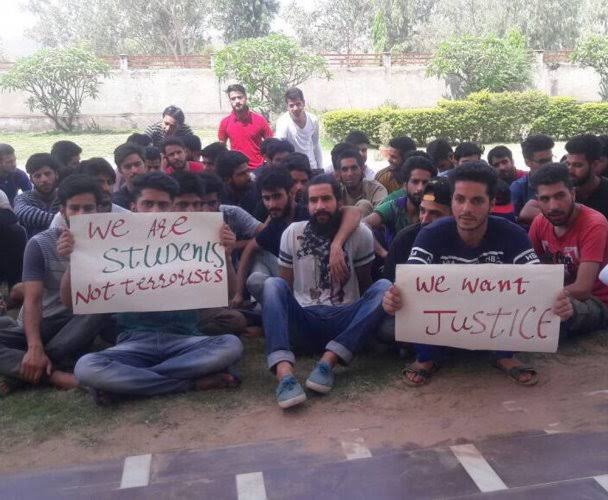 Ram Bishnoi was removed when the students complained the SHO failed to address their issues and even failed to file an FIR. Later the four accused were arrested and an FIR was registered against them. 
The Jammu and Kashmir students' association, called the incident 'deplorable' and demanded immediate steps be taken for the security of Kashmiri students.