The news stories from Kashmir that make their way to the national media are mostly about the unrest or clashes between the protesters and the Indian Army. 
The events of the past few months tell the story of unamiable environment prevailing in the valley and show how challenging it is for the locals to live a normal life amidst this fear. But in the middle of all this uncertainty comes a constructive effort by the Indian Army to promote education among Kashmiri youth. 
With help from Indian Army's coaching initiative called Super 40, 9 Kashmiri students have successfully cracked the JEE Advanced this year!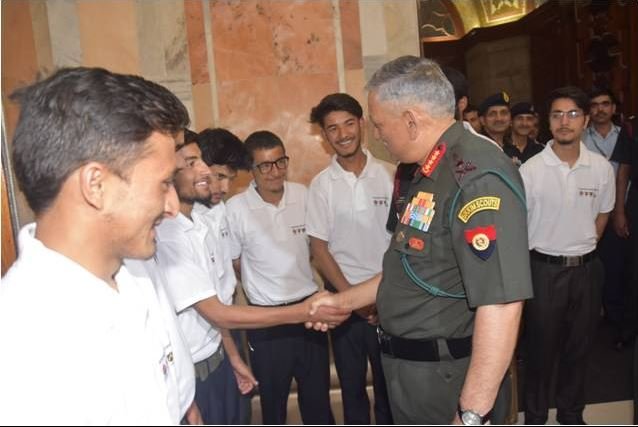 Similar to Super 30 started by Bihar's Anand Kumar, Indian Army, in collaboration with Centre for Social Responsibility and Learning (CSRL) and Petronet LNG Ltd (PLL), has been conducting a coaching programme called 'Kashmir Super 40' since 2013. 
The programme aims to provide an opportunity to meritorious students from economically weaker backgrounds to prepare for the IIT-JEE exam. 
The 40 students selected are given a residence and coaching facilities free of cost for 11 months. 
The students who cracked the JEE Advanced this year also met and interacted with the Army Chief General Bipin Rawat at the Army headquarters in Delhi, and expressed their gratitude for the army's efforts towards their success. 
The army chief also applauded the students and encouraged them to inspire other Kashmiri youth. As reported by the Hindustan Times, he also promised to help the Kashmiri youth fulfill their dream of achieving a bright future.
A great initiative indeed. Congratulations everyone!
H/T: hindustantimes.com